Vader To Be Added To WWE Hall Of Fame Four Years After His Death
One of the best and most influential "big men" in the history of pro wrestling will finally be added to the list of WWE immortals. The company announced this morning that Vader will be the next star inducted into the WWE Hall of Fame, joining The Undertaker in a class that so far appears to be favoring leviathans. While the induction is certainly well-earned, it isn't exactly timely, as Vader (real name Leon White) sadly passed away nearly four years ago on June 18, 2018.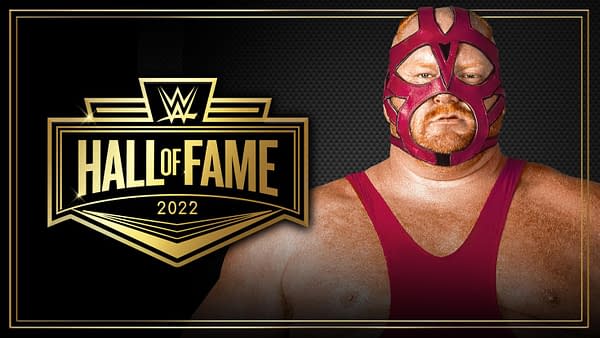 The behemoth known as Vader or Big Van Vader was truly in rare company during his 30-plus year wrestling career. He was a 6' 5", 450lbs monster that was able to move with the speed and grace of someone much smaller. When Vader climbed the top turnbuckle to hit a Moonsault or his Vader Bomb, the jaws of the audience were usually left hanging at the sight of a man that large performing an agile move like that.
Vader's greatest days were seen in the late-80s and early-90s in Japan and WCW, where he was the company's big attraction for and few years and became a three-time WCW World Champion, defeating the promotion's biggest stars. He also became something of a pop-culture star by appearing on television shows like Baywatch and playing a recurring role on Boy Meets World.
In 1996, he was lured to the then WWF, which ultimately due to backstage politics and a negative reception by Shawn Michaels, Vader saw his stock drop and he never quite recovered the mystique he had in his earlier days. Here's what WWE.com has to say about his time there.
In 1996, the powerhouse made his way to WWE, where he debuted in that year's Royal Rumble Match. Immediately impactful, Vader teamed up with manager Jim Cornette and battled Shawn Michaels for the WWE Championship at SummerSlam that year. The Mastodon then linked up with Paul Bearer and locked horns with Undertaker, scoring a huge victory over The Deadman at Royal Rumble in 1997.
Vader's induction is viewed as long overdue by fans and while it's unfortunate he didn't live to be there himself, hopefully, his family can take some pride in his accomplishments.
To see Vader inducted into the WWE Hall of Fame, you can watch the ceremony on Friday, April 1 streaming exclusively on Peacock.