Let's be honest, as fans of The Walking Dead we could easily wait out the remaining 18 days until the long-running AMC series returns for the second half of season 9.
Like that's gonna' happen…
Thankfully, one person who knows our weakness, who understands our pain, is Skybound Entertainment's Johnny O'Dell, who runs the monthly-and-sometimes-sooner The Walking Dead Fan Mailbag. The mailbag's purpose? To answer our questions, offer us some behind-the-scenes perspectives, and tease us on all things in and around the Walking Dead universe–with a new year bringing us our first mailbag edition for 2019.
https://www.youtube.com/watch?v=r_KnjYwVz8o
Here are some of the highlights:
● So if you get the feeling that there's a righteously rough backstory behind the "X's" found on Michonne (Danai Gurira) and Daryl (Norman Reedus), you're right. On the 0-10 "How Bad? Scale," O'Dell puts it at around an 8 or 9, with a "high cry probability"–and reminds us of what Michael Cudlitz (Abraham) told Entertainment Weekly about the story:
"Some of the stuff we know why it changed, and some of the stuff we're going to discover. We will discover where those Xs come from. It's a really f—ed up story. It's a big, really f—ed up thing that happened during that break. At some point, we will find out about it. You will find out eventually what that is. It was bad."
● Apparently, Gabriel's (Seth Gilliam) radio will be playing a role again in the near future.
● Surpisingly, O'Dell hit us with a zippered-mouth emoji when asked about the possibility of a Siddiq (Avi Nash) and Rosita (Christian Serratos) relationship [ED: So what about Eugene and Gabriel? Wait… the fair?!? Uh-oh…]
● Although there are rumors of a flashback episode before the ninth season wraps, it won't involve Maggie (Lauren Cohan): the actress is finished with the season, but showrunner Angela Kang has revealed that plans are underway to bring her back for season 10. [ED: Unless that's what they want us to think…]
● O'Dell also offered up additional teases about what clues might be found in this Thanksgiving masterpiece: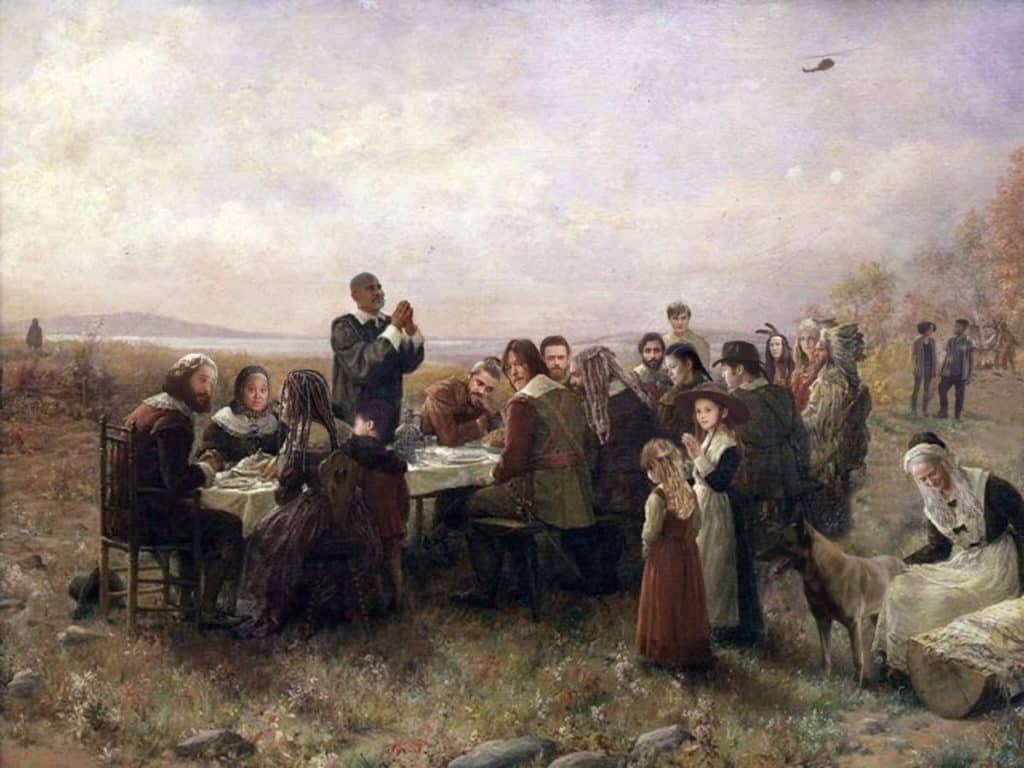 "What could Michonne be discussing with Jerry? Why are Connie and Kelly on their own? Why are some people sitting next to other people? Why are they all dressed like pilgrims?"

The second half of "The Walking Dead" Season 9 finds our groups of survivors, both old and new, continuing to deal with the impact of events that took place during the six years that have passed. Since the disappearance of Rick, many of these characters have become strangers to each other, and in some ways, strangers to themselves.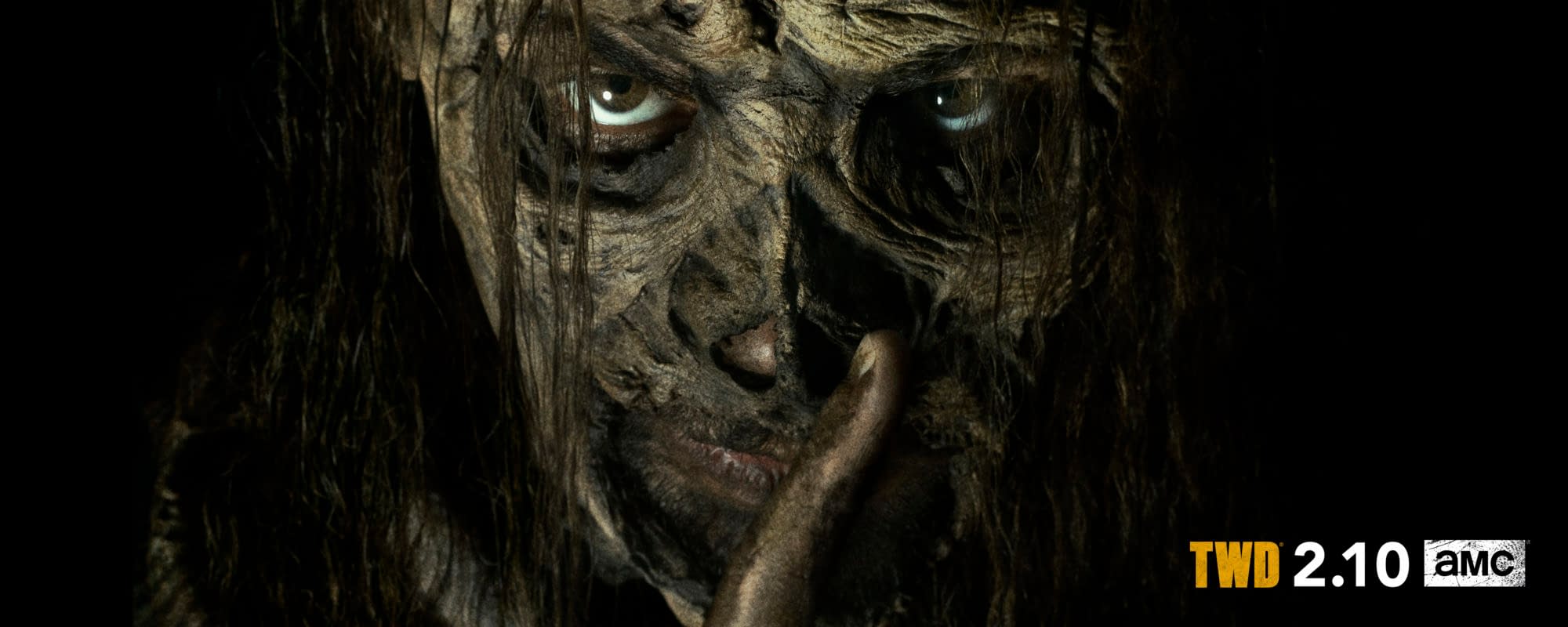 What they do know is that they are in undeniable danger. They will soon realize the world just beyond does not operate as they thought. The group's rules and ways of survival no longer guarantee their safety. A whole new threat has crossed their paths, and they soon discover it's unlike any threat they have encountered or endured before. The group will start to question what they think they see. What may appear to be normal in this post-apocalyptic world could actually be more disturbing and terrifying than when the apocalypse first broke out. All that is certain is the stakes are high and numerous.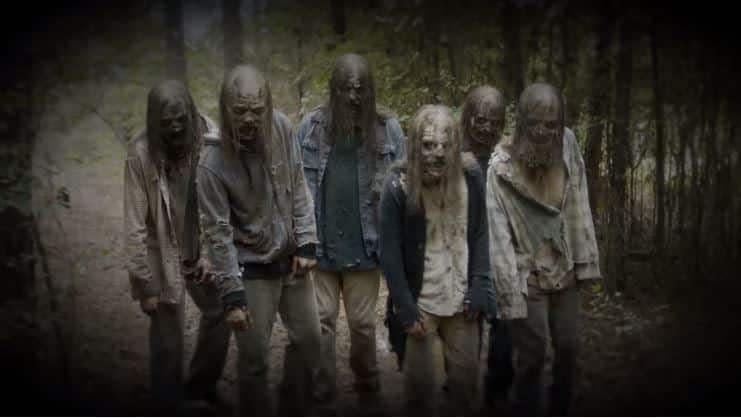 Based on the comic book series written by Robert Kirkman and published by Image Comics, "The Walking Dead" tells the story of the months and years after a zombie apocalypse and follows a group of survivors who travel in search of a safe and secure home. The series is executive produced by chief content officer Scott M. Gimple, showrunner Angela Kang, Robert Kirkman, Gale Anne Hurd, Dave Alpert, Greg Nicotero, Tom Luse and Denise Huth.
Enjoyed this article? Share it!