[Tribeca 2018] A Look at HBO's Westworld Season 2 Red Carpet Event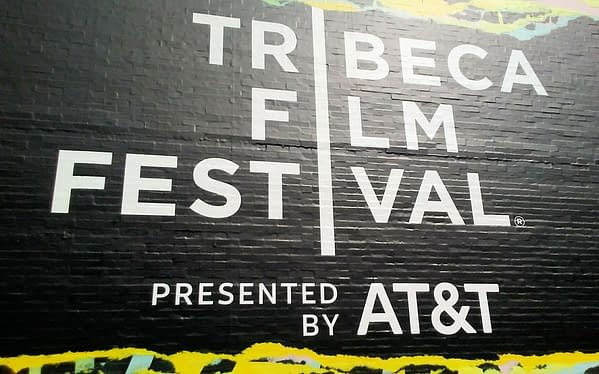 With the Hosts ready to stake out their own declaration of independence from Delos Inc. by any means necessary beginning with Sunday night's Season 2 premiere, HBO's Westworld held a special screening event on Thursday, April 19th at the Tribeca Film Festival in New York City. Along with a screening of the second season (subtitled 'The Door') premiere 'Journey Into Night,' there was also a panel discussion/Q&A with co-creators, showrunners, and directors Jonathan Nolan and Lisa Joy; and cast-members Evan Rachel Wood (Dolores Abernathy), Thandie Newton (Maeve Millay), Jeffrey Wright (Bernard Lowe/Arnold Weber), and James Marsden (Teddy Flood).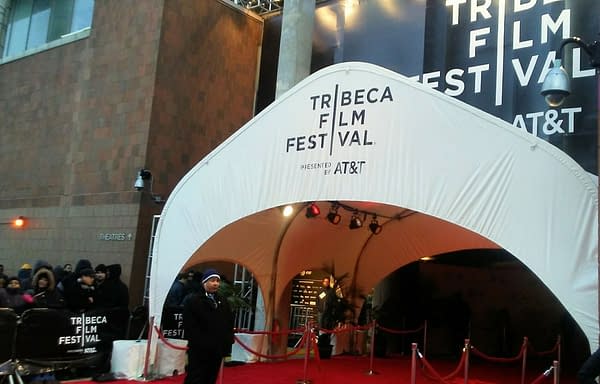 Bleeding Cool had the opportunity to cover the red carpet arrivals for the event; and on a personal note, this was would be first time ever running a red carpet. I've done press junkets, media days, press conferences and table interviews – but red carpet coverage? Nope. So in the interesting of living up to Bleeding Cool's proud reputation of "fan-splaining 24/7," here's a look behind the scenes on how it all went down: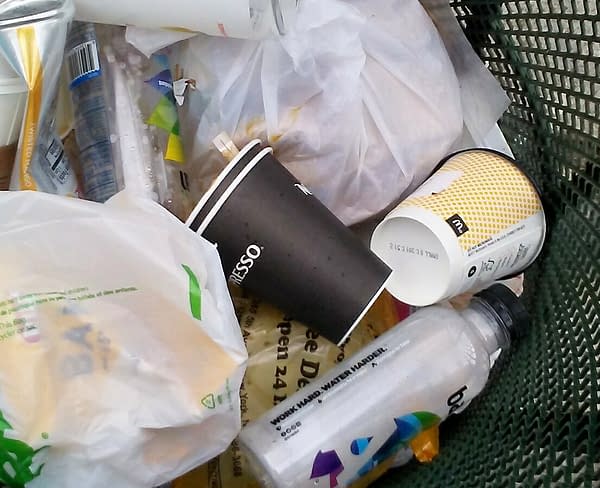 ● I view coffee as the fuel that keeps these jets going – so what you're looking at above was not a good start to the day. But since I'm not looking to pee-off any current or potential future sponsors, I'll just simply say that I'm "nespressing" my personal opinion and no one else's.
● Before I even checked in, I learned two very important things about myself and the process. First, being new to running a red carpet is a lonely endeavor. Everyone seems to know one another – and they seem more than happy with that. Now I know what you're thinking, "Yeah, but did you introduce yourself in your typically charming and disarming manner, Ray?" Oh I did my friends – and that's when I learned to appreciate the two different types of stares: the one that stays locked on you until you realize nothing productive will come from it so you walk away; and the one that's looking at you – but more like looking through you, you know?
Second thing? Clearly, I'm not a man with "compensation issues" – because otherwise? Bringing a phone, tablet and apps to that red carpet felt like the equivalent of bringing an abacus to a A.P. Calc exam that I'm ten minutes late for. I felt like I was a step away from pretty much offering sketches – but that's when you get a little reminder that puts it all into perspective: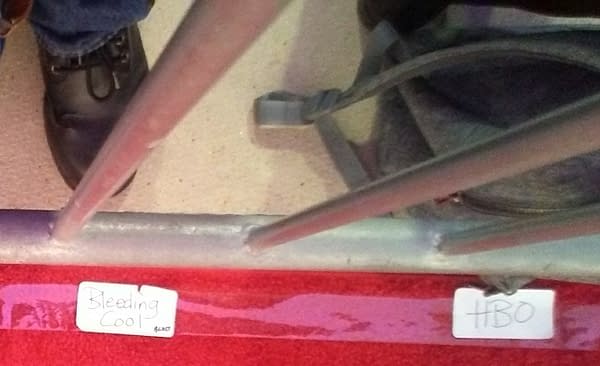 ● Ignore the boot…that's not the point: your confidence gets a huge boost when you're stationed next to HBO.
● As for the experience itself, it's an adrenaline rush that just kicks in and doesn't stop until everyone starts packing up. I started off two-for-two by being able to ask Newton and Wood questions as they were making their way along, but got the walk-past with Wright, Nolan, Joy and Marsden (full disclosure: timing for the event became an issue so it was understandable). Few things are more hysterically awkward than the look an actor's rep gives you when you make eye contact with them and now they know you know that they're going to have Wright bypass you for The Hollywood Reporter. I felt obligated to give one of those slight nods/"it's okay I understand" looks just so they'd feel better.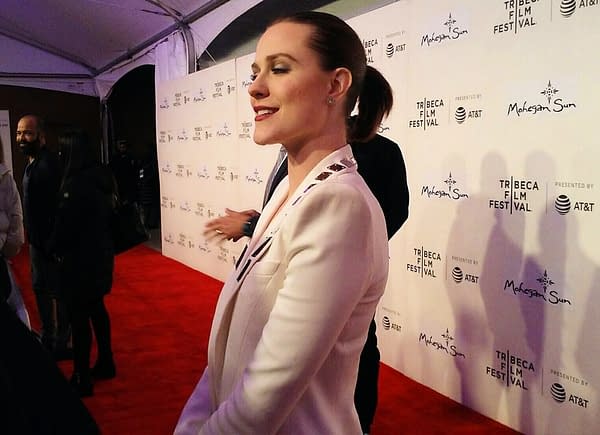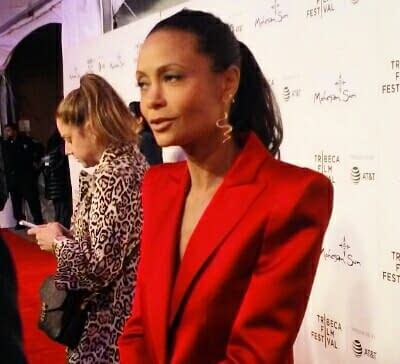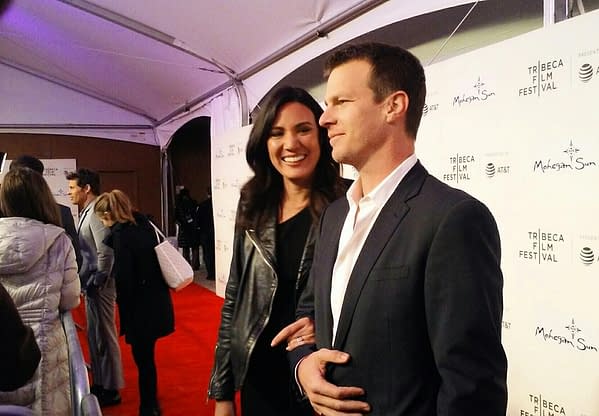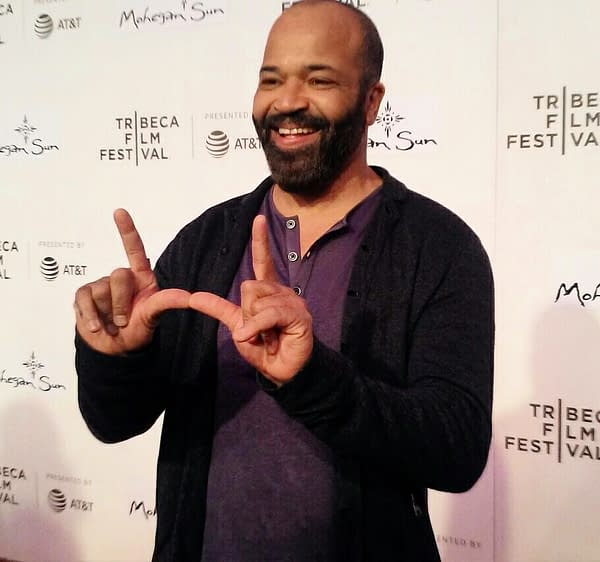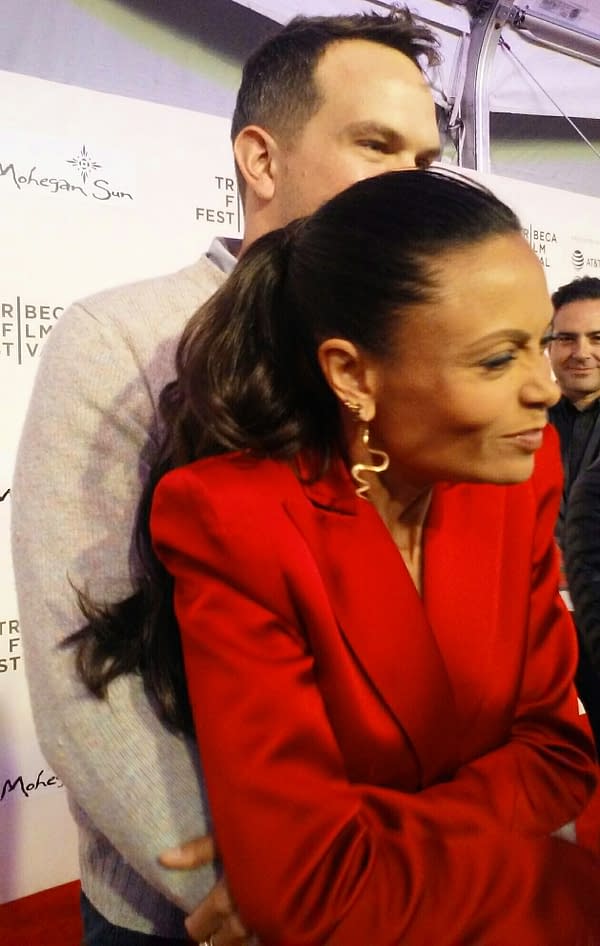 ● For someone just catching up on the series, I asked Newton about her thoughts on what a new viewer can expect from the upcoming second season:
● I also had the opportunity to speak with Wood about her amazing Rick Astley cover, which was part of Nolan and Joy's Reddit prank on Westworld fans; and her thoughts on how spoilers should be handled:
● You can watch the post-screening panel below, where Marsden describes Woods' character as "hot for a second, but then you have to figure out how to stay alive;" Newton making a subtle-as-a-sledgehammer comparison of Westworld to our current political climate; and Wood discussing how she got to know her character going into the new season. As for the one-question Q&A, thanks to the way-too-excited struggling scriptwriter? This is why we can't have nice things, people!
● So what about the season premiere? As a newbie, I found the first episode easily accessbile (though I still need to do a little more homework) – but I'm going to leave the real reviewing to Bleeding Cool's very own Westworld expert Mary Anne Butler, who will be serving up episode pro's and con's all season long.
https://www.youtube.com/watch?v=sjVqDg32_8s&t=13s
Photo Credit: R. Flook / Video Photo Credit: HBO