'What We Do in the Shadows' s1e9: Get Ready for "The Orgy" [REVIEW]
The funniest thing happened with this latest episode of What We Do in the Shadows, "The Orgy"- I found myself just a little less entertained than I have been with previous episodes.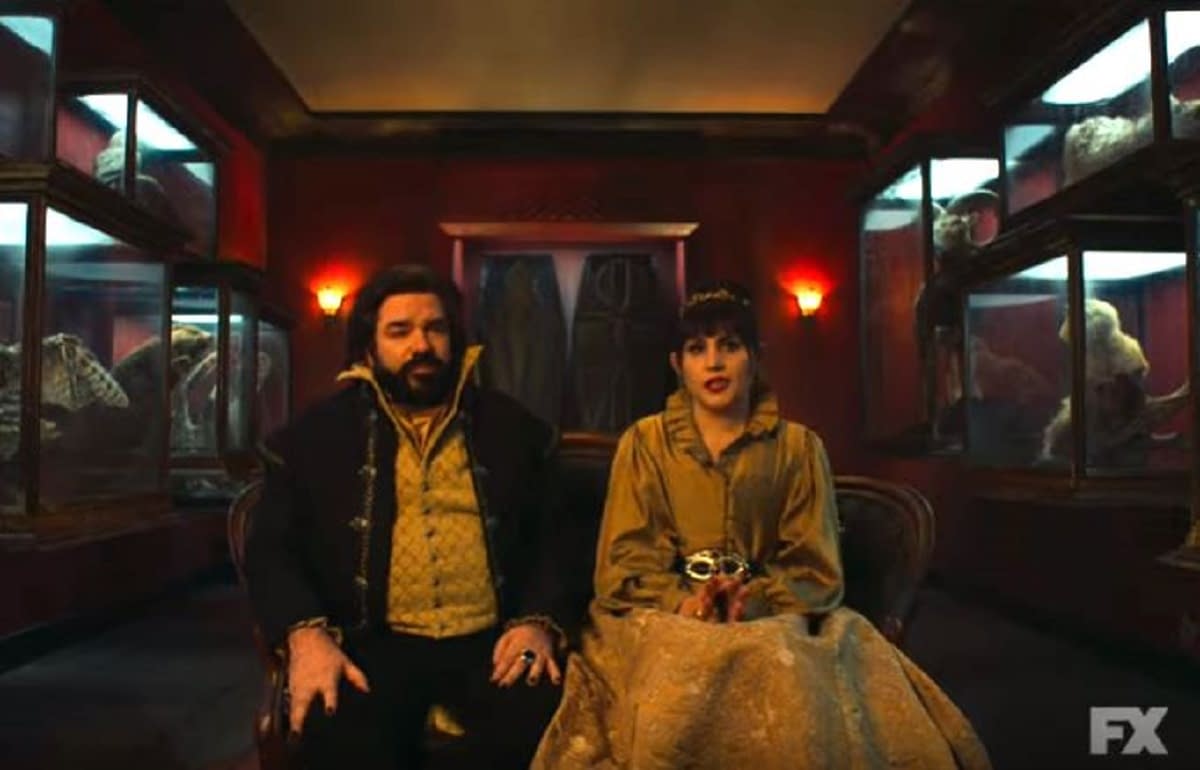 That could, of course, be a byproduct of the exceptionally over the top nature of the last few episodes; "Baron's Night Out", "The Trial", and "Citizenship", which may be some of the funniest half hours of television ever recorded.
It's not that "The Orgy" isn't funny- it's really, really funny, it's just that the topic of a vampiric orgy wasn't quite as absurdly comic as prior episodes of What We Do in the Shadows have been. That might be because you kind of expect vampires to have wild, depraved orgies- as opposed to trying to overthrow the city council, or taking an ancient terror out clubbing.
Or, you know, a vampire tribunal, made up of characters from other vampire-centric TV shows and movies.
Designed to Be Enjoyed by Eight of More People
Okay, here's the rub, though- "The Orgy" is still ridiculously funny. Nandor (Kayvan Novak), Nadja (Natasia Demetriou), Laszlo (Matt Berry) and Colin Robinson (Mark Proksch) have been selected to host the "Bi-annual Vampire Orgy", a prestigious event that could bring great honor, or horrible shame, to the vampire household that throws it.
Nadja is less than thrilled, but Laszlo is all in, and hopes to spice things up with his lady love by showing her some "work" that he has been employed in over the last century. Things don't go as planned, leading Laszlo into a funk with odd fashion consequences.
Guillermo (Harvey Guillén) and Nandor are having trouble of their own, since the other vampires of the house are treating Nandor's familiar poorly. This leads Guillermo on a quest to score the ultimate party favor for the orgy, which goes nowhere near as well as he had hoped.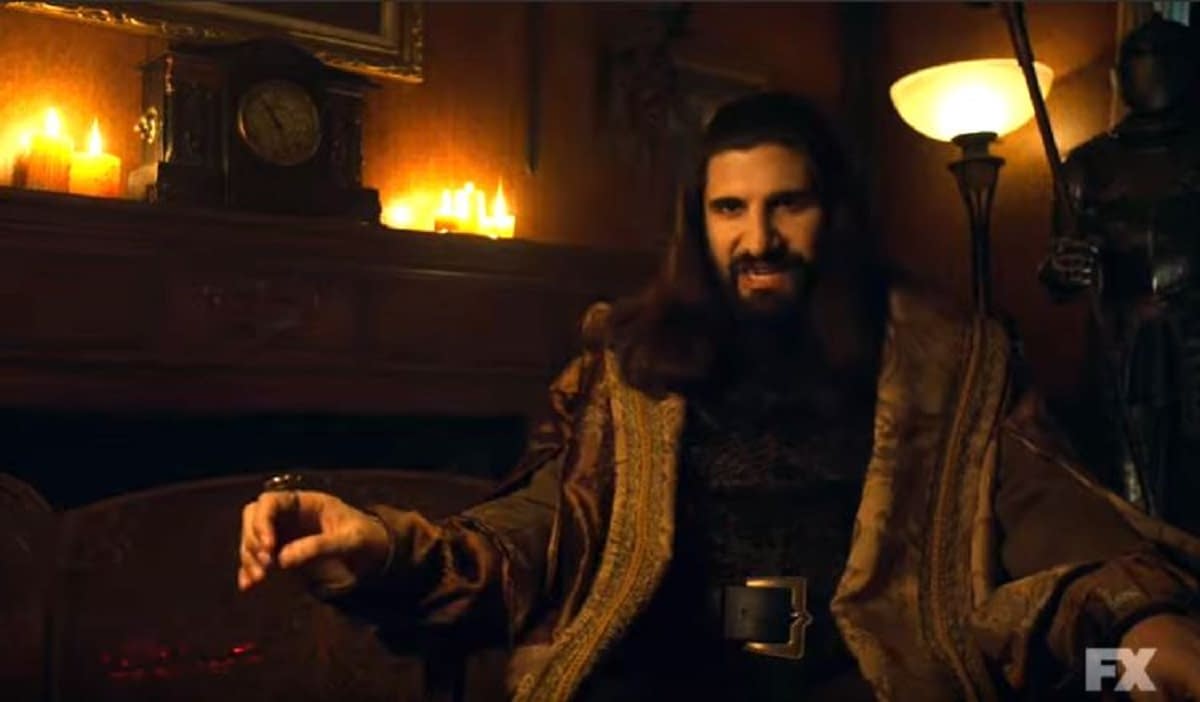 The jokes are pretty great, with a lot of sight gags that reward a second viewing- Nandor's orgy getup is legendary, and the guest list is hysterical. The vampires also have a pretty epic solution to not being able to see themselves in a mirror during their event, but I'm not spoiling it here.
What We Do in the Shadows: Come for the Funny, Stay for the Characters
Overall, Demetriou and Berry steal the entire episode, since their relationship feels extraordinarily real in an unreal setting. Theirs is the marriage that has grown dull and lifeless over the eons, yet they still care for each other greatly. Demetriou in particular is exceptional, Nadja really is the best thing about this fantastic show.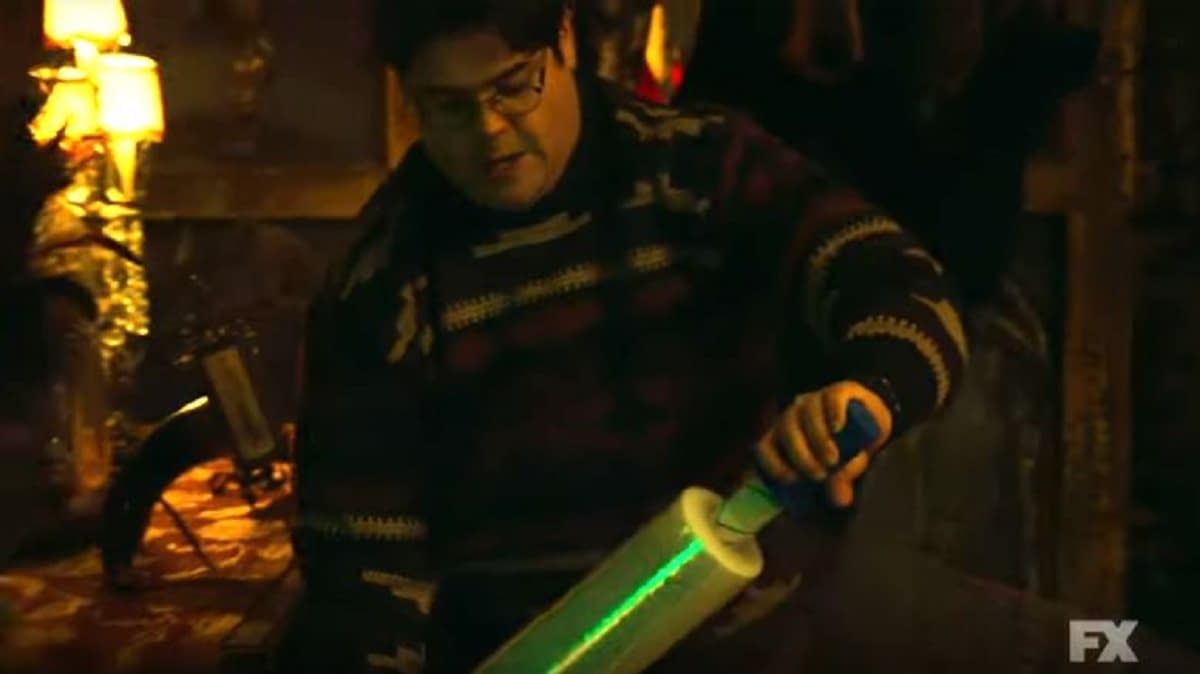 Guillermo really feels like he's at his wits end now, especially after Nadja turned a random girl into a vampire a few episodes back. I kind of get the feeling that he's going to snap soon, but his interactions with Nandor are incredibly subtle and fun. I could watch the two of them shop together all day!
Wednesday, May 29th brings us the season finale of What We Do in the Shadows on FXX. Here's a preview of "Ancestry":
https://youtu.be/Vbd2fg5NZ4Y