Posted in: Anime, TV | Tagged: anime, Cardcaptor Sakura, manga, opinion
---
Why Cardcaptor Sakura Makes For A Better Anime Than A Manga
As much as I appreciate what the manga brings, here are a few reasons why Cardcaptor Sakura works so much better for me as an anime.
---
After recently deciding to take a much-needed trip down nostalgia lane, more specifically: CLAMP nostalgia lane, the characters and stories are absolutely mesmerizing as they weave together regardless if it is on paper or on the screen. As I never really caught up on the Cardcaptor Sakura manga fully or watched-slash-read all the other CLAMP titles, I decided to first delve into one of the most aesthetically pleasing universes of the manga and anime worlds, in my opinion, of course…
And so I have decided to start off with my ultimate favorite magical girl: Cardcaptor Sakura. It is no mystery this is my favorite anime ever (along with Digimon, of course, ahem…). Anyway, I have rewatched the anime multiple times, and it was finally time to fully delve into the source material itself. At its core, the main story is the same, but the anime does a fantastic job of expanding on it and toning down the uncomfortable aspects of it. I think the anime also makes some scenes and moments easier to understand & much more grandiose, like the battle against Yue and bringing forth the seriousness of all that could have been lost.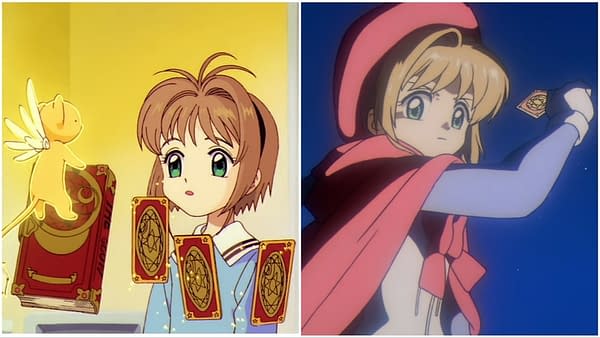 Hands down, CLAMP's art is beyond beautiful. The character designs are simply sublime, and the fashion & subjects explored just adds to the overall beauty and mythology. I think the style is one of the most beautiful I have seen throughout, and it never ceases to catch my eyes and wish I could have all the outfits, magical devices, and weapons used throughout. With the Cardcaptor Sakura anime, the aesthetics remained, and with Tomoyo around, it was not hard to bring all the beautiful outfits to life.
While I love the subtlety of the character development in the manga, the anime did bring all of them to life in a much more rounded way. It gave us time to get to know, appreciate, and love each character more. I am also a big fan of Tou-Yuki, so of course, I love that the anime gave us more of them than the manga did. Same with all the extra cards she gets to catch along the way in the anime as opposed to the few in the manga, they were a great addition. And can we talk about Meiling Li? I love the addition of her as a character. It also forces us to face the slightly incestuous crushes throughout. However, Tomoyo's and Meiling's crushes were easier to understand considering the rush of emotions and sensations humans experience growing up and even more so from their perspective of admiration toward their cousins whom they love.
This leads me to the most uncomfortable subject I want to address and why the anime is slightly more enjoyable in this regard. The anime does a good job distilling some of the most cringey storylines, including Kaho Mizuki, the teacher, along with Toya and Eriol later on. As well as Sakura's mother herself, Nadeshiko, with her dad, Fujitaka. Though the anime did address the animosity between Fujitaka and Nadeshiko's family due to him marrying her at such a young age without censoring it. The one storyline I feel they did not touch at all, and I am incredibly grateful for it, was Rika with their homeroom teacher, Terada. Somehow this one really weirded me out when we see him give her a ring in the manga. Like, why is this necessary?
Anyway, I am still invested in where the story is going, even when it has gotten so convoluted in the manga. I must add, though, I am a bigger fan of bitchier face Yue than angelic Clear Card Arc Yue. Though it is Yue, so he will forever be my favorite white-haired boi… please do not tell Kakashi or Jiraiya, but Yue has wings, and I mean.. priorities. Regardless of a few intense feels regarding Rika and Terada, Sakura continues to be my favorite character: forever being an icon of love and kindness to those around you. I think Sakura's most magical trait was unconditional love and care for those around her no matter what, and I always wanted to be like her. I think of all pop culture and anime I watched growing up; Cardcaptor Sakura was one of the most influential in my life, not to mention I rejoiced in seeing the acceptance and love between characters no matter the gender, especially when it came to Toya and Yukito as well as Yue and Clow.
Also, I have to add huge props to the Latin-Spanish dub of Sakura Card Captor (Spanish title); it will always be my favorite. I will forever hold a very special place in my heart for Cristina Hernandez (Sakura Kinomoto), Yamil Atala (Kero), Monica Villaseñor (Tomoyo), Uraz Huerta (Shaoran), Enzo Fortuny (Yue/Yukito), and Luis Daniel Ramirez (Toya). Their voices will forever be the voices of these characters in my soul.
---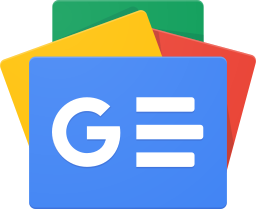 Stay up-to-date and support the site by following Bleeding Cool on Google News today!