"Willow": Ron Howard Updates Series' Status; Confirms Warwick Davis On Board
With Disney+ still in its early streaming stages but with a proven hit with The Mandalorian and the end of an era with the international success of Star Wars: The Rise of Skywalker, (though things are a little questionable in the Disney + Obi-Wan department) you would think Lucasfilm President Kathleen Kennedy has enough on her plate. But Kennedy wouldn't have the position – or career – she's had by just looking at the "now" – which is where Ron Howard's () Willow comes into play.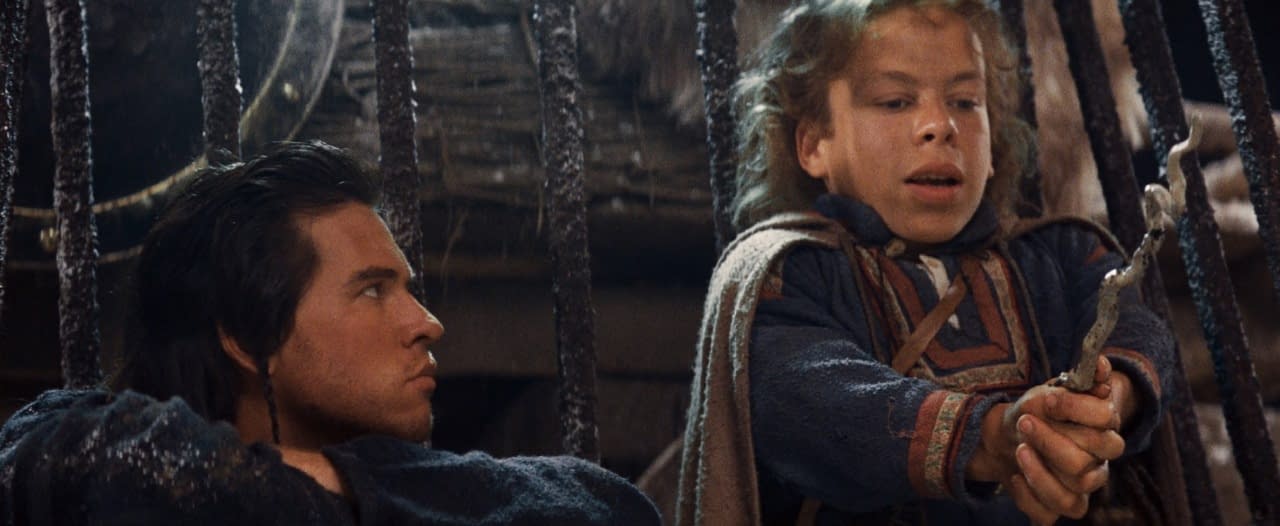 In an interview with the Los Angeles Times last month to discuss the future of the Star Wars franchise as well as the status of other projects, Kennedy revealed that there was a pilot script in play from writer Jonathan Kasdan to adapt Howard's film as a series for the streaming service:
"The possibilities extend beyond "Star Wars." "Solo" co-writer Jonathan Kasdan has completed a pilot script for a series based on the cult classic 'Willow.'"
Then earlier this month, Kasdan posted to Twitter an image of a wall-mounted corkboard with a Willow hat pinned to it, with the message "The office is open" – maybe an early production and/or writers room?
While far from a box office failure, the Warwick Davis (Return of the Jedi)-Val Kilmer (Heat) starrer would
Howard is now offering an update on the project, revealing to Variety at the red carpet on Tuesday night at the Television Academy Hall of Fame induction ceremony in Los Angeles that while the scripts are ready to go, there's been no official go-ahead from the streamer – yet.
"We're working on it, it's not greenlit, but I was just on the phone today discussing it with Jonathan who has written the scripts. It's in serious development, but there's nothing to announce quite yet."
Howard also confirmed that original film star Warwick Davis (Return of the Jedi) is set to return to the role and will be part of the potential series: "If it happens, Warwick will definitely be a part of it".