"Worst Cooks in America" Season 18 "Let's Get Ready to Tailgate": Uplifting Round That Even Got Alton Brown to… Smile?!? [SPOILER REVIEW]
Having to be at work at 5 a.m. to wait like cattle for a parking spot renewal, so how did I pass the time? Food Network's Worst Cooks in America – and to be completely honest, given the hour and lack of sleep for the first 25 min, I thought I was hallucinating…was Alton Brown smiling?
Couldn't be more appropriate than to hold a tailgate themed challenge on the night of the super bowl, and dare I say host Brown was in a good mood, might have something to do with his team finally winning a challenge. To kickoff "Let's get ready to tailgate", players must race to cook traditional tailgate food; buffalo wings, pasta salad, chips and salsa, and even spinach artichoke dip; the blue team scores a touchdown and sets a tone for the rest of the episode, a delightfully pleasant one.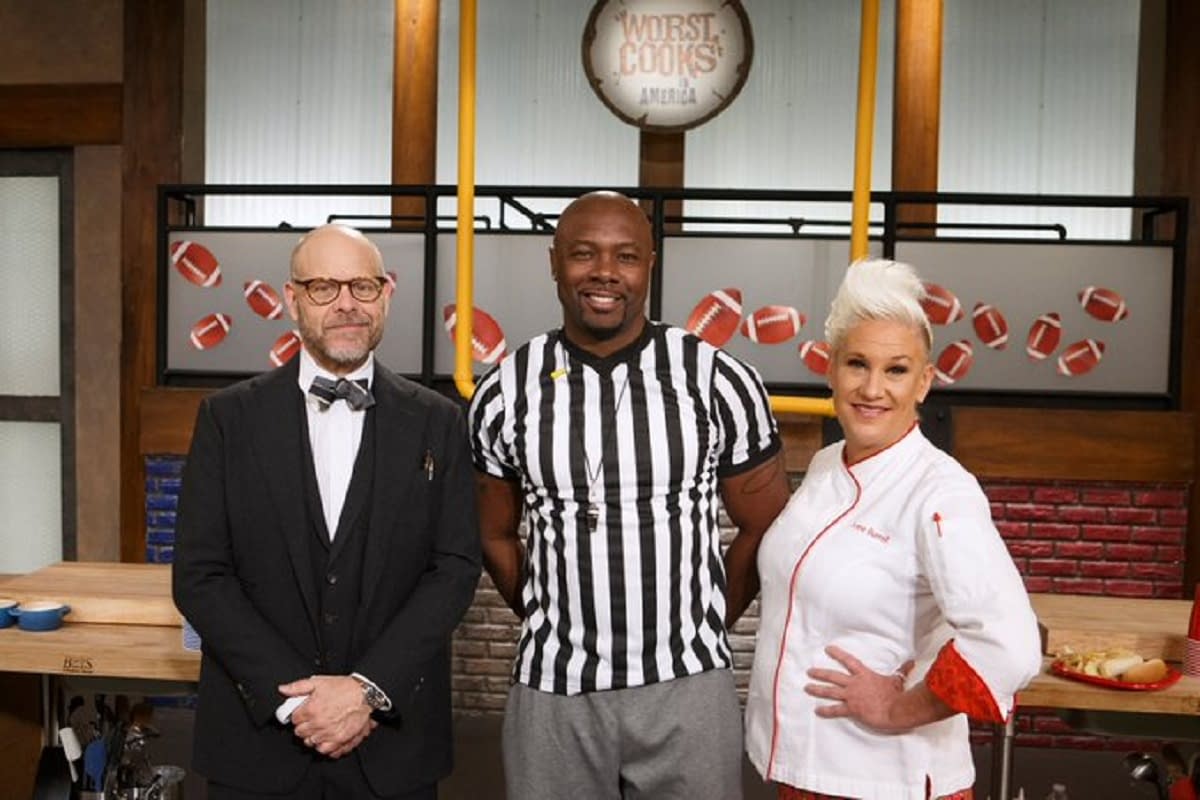 [rwp_box id="0"]
"Worst Cooks in America" season 18, episode 5 "Let's Get Ready to Tailgate": It's game day, and the teams of recruits face off as they make game day dishes in order to move down the field to the end zone. Then they re-create burgers made by Alton Brown and Anne Burrell. For the main dish challenge, the recruits make Southern tailgating staples, and those who fail to make tasty game day fare get cut from the team.
Anne Burrell and Brown work to amp up the recruit's skill set, teaching them to create burgers and southern dishes. Several players go for a "Hail Mary" – and while Burrell and Brown appreciate the effort, they should probably stick to mastering onion cutting first. Overall morale was higher this week than it has ever been, players got creative, worked hard, and stayed focused, it was sad to see any player get eliminated at the end of the episode.
Each episode a losing contestant is eliminated from each team. The winner receives $25,000.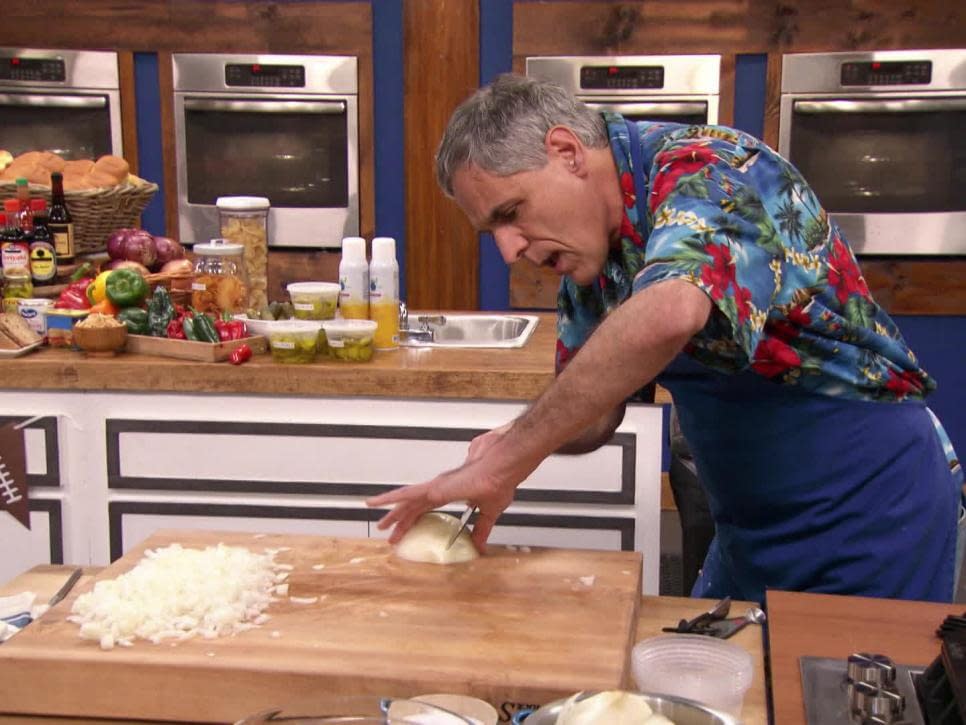 Here are some of highlights from Episode 5:
Skill Drill Challenge: 45 minutes to create burger/sliders
Burrell demo's an Asian inspired turkey burger consisting of too many ingredients to count – pushing the boundaries, the players don't seem horrified.
Brown in what might be considered as a supportive tone teaches the little lambs to create cheeseburger sliders.
Some contestants saw bison for the first time and others enjoyed using "moo nester" cheese.
Mike impressed Brown with his "chocolate slider", him being the chocolate, Brown has clearly been conditioned to anticipate Mike's creativity, and paused to give him time to express his dish – aww, a bromance?
In the end the dishes came out tasting, not too bad, even the chorizo burger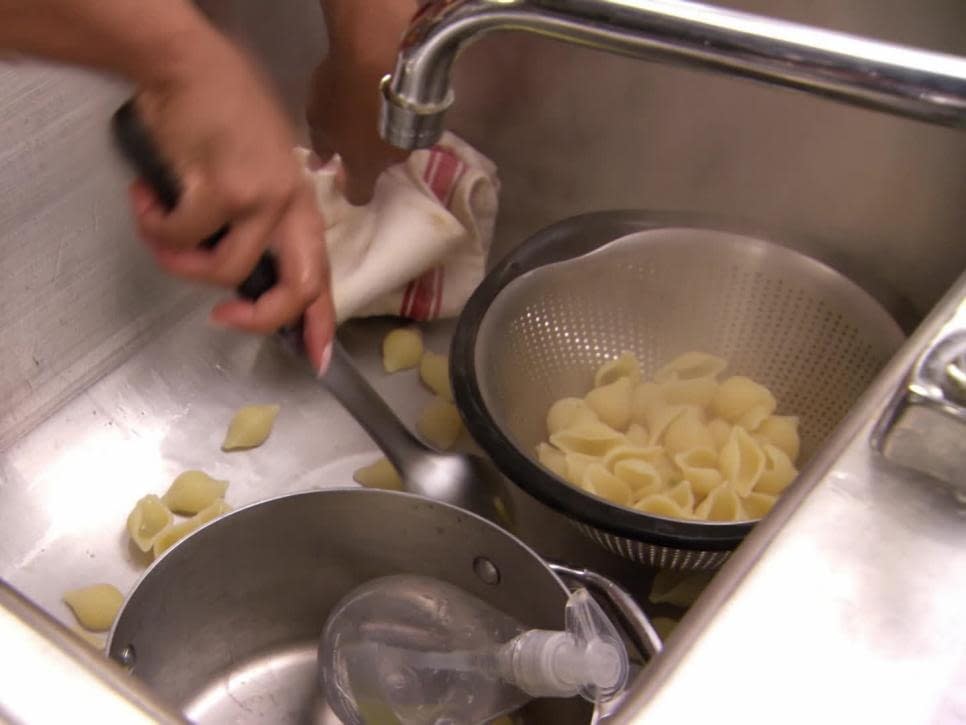 Main Dish Challenge: Southern dishes, the contestants cooked, Brown drank bourbon
Burrell instructed the recruits to cook Barbecue Ribs and Macaroni and Cheese
Alton coached through Fried Chicken and Deviled Eggs – his team seemed genuinely confused
The red team got creative with their Mac and Cheese, are noodles supposed to be scooped out of a sink? YUM.
Contestants got a little distracted and started talking to themselves, there were some issues with cutting ribs, and one disadvantaged recruit fumbled and got hot source in her eye.
Blue team's Leo had me laughing because apparently he had never peeled an egg
Burrell's team did well, great BBQ sauces and successful mac and cheeses
Brown, the innovative rule breaker tasted his food in silence, and only consumed the chicken. He provided no feedback and only tasted 2 recruit's deviled eggs to figure out who to eliminate.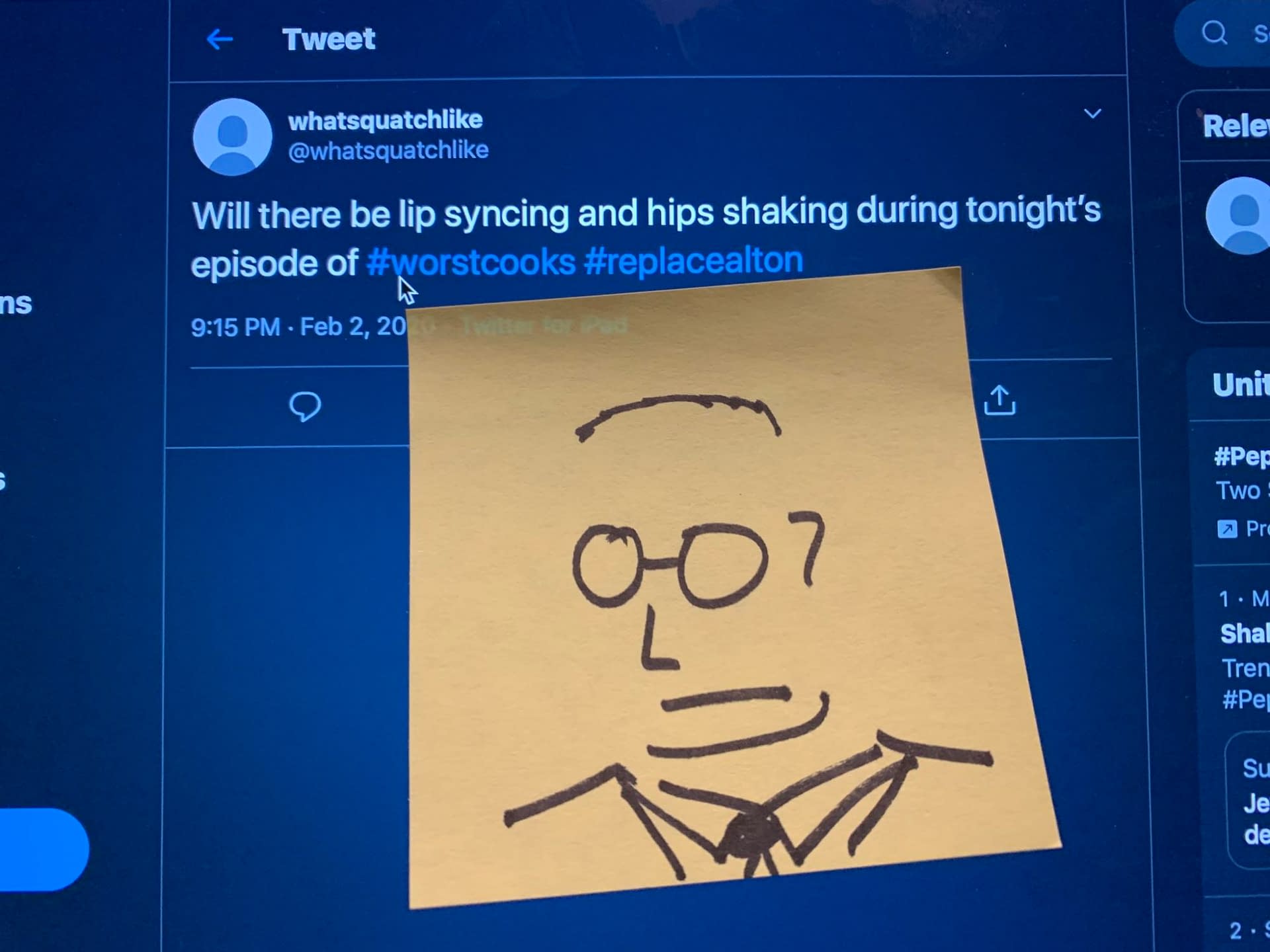 In the end…
Brown granted the win to Leo – even said he would have ate all of his chicken WOW!
Said goodbye to Jefferson – he should have known better, if you see a mistake just remake it.
Burrell gives the win to Shannon
Ryan was sent home for not using enough salt
A great episode of Worst Cooks in America – more uplifting, inspirational, and positive than usual, it's great to see the progress the contestants are making, and gives hope to everyone who thinks they can't cook. It's still too early to tell who will take home the win, but if I had to take a guess, Shannon, Team Red. I'm sure Brown will be back to scaring the recruits again next week when they attempt to make pizza.