Posted in: Review, streaming, Trailer, TV, YouTube | Tagged: anne burrell, baking, blue team, cable, cooking, Cooking Channel, Food, Food Network, red team, Review, season 19, streaming, television, tv, Tyler Florence, worst cooks in america
---
Worst Cooks in America Season 19 Sweet Showdown Soured Our Predictions
This week on Food Network's Worst Cooks in America (the final "Main Dish Challenge" with only four recruits left), our competitors must battle against each other in "Russian Roulette" with only the best two making it to the finale. This is the point in the season where I get super excited about whether my predictions were right. Unfortunately, this time I felt immediate disappointment when I realized I was abysmally wrong and am lucky there was no money at stake. Judges Anne Burrell and Tyler Florence guide their young one last time to zero in on their sweet tooth. Clearly baking is nobody's forte. During the "Skill Drill Game," the recruits can't even match the dessert to its proper title. The only thing I was able to identify were the macaroons, where the hell did they get those sweets from?
A horn should blow every time Dave Coulier does a voice impression or maybe he should just be tasered. I believe the Red Team won, there was too much mayhem going on to clearly tell. This season has a lot of distractions, and I often forget I'm watching a cooking competition; there are voices, acting run amuck, drinking, and let's not forget Florence's inappropriate one-liners. Florence and Johnny Bananas continue to have communication issues, which is hilarious. It's like Florence doesn't listen to him at all, he might need to retire from Worst Cooks. I would miss the comedy of his poetic verbiage "everything is gravy at that point." Each episode a losing contestant is eliminated from each team. The winner receives $25,000 for their charity.
Skill Drill Challenge: 45 min to recreate the perfect Parfait
Team Blue tries to be inspired by Florence's "Brown Sugar Custard Parfait with Strawberry Compote" – cooked custard, water bath, compote that just seemed a lot for people who have never baked
Bananas treated his offering like a science experiment while Dave as usual struggled with time management.
Florence encouraged the blues brothers to "look for tight wobbles"
Team Red a "Hawaiian Tropical Fruit Parfait" recruits learned to make pastry cream and temper.
Wells also appears confused and begins to hyperventilate, a drink would have come in handy
Burrell and Wells do a "Peanut Butter Jelly" dance, quite adorable
Both Wells and Bridget create lovely parfaits
Johnny sends Florence back into orgasm land
Dave's dish is a bit too lose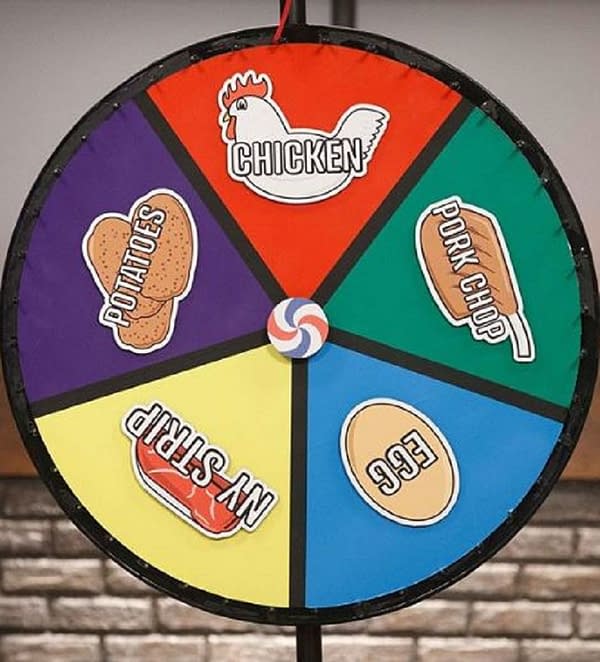 Main Dish Challenge: The judges spin "The Wheel of Death" and assign the opposing dish an ingredient, with the recruits having a 30 min time limit.
Red Team must work with Halibut as its main ingredient
Blue Team create the perfect steak
Everyone this round is focused knowing that only one member per team gets to transition to the finale and take home 25k for their charity.
They stick to what they know and even with Florence's interference and 1001 questions still put their best plate forward. Their best plate is not that great, just to be clear.
Wells makes his kick-ass tacos, Bridget unfortunately has anxiety take over and struggles cooking her fish and potatoes.
Bananas cooks his steak great but his reduction could have used some more love and spices.
Dave delivered on an amazing reduction but his steak was a little overdone.
In the end, the final two contestants moving on to the finale are (drum roll please) Bananas and Wells! So my picks Robin and Dave were utterly wrong, although I did see some potential in Bananas. Who will take home the prize? There is no doubt it will be Bananas. I think Wells got very lucky with his tacos. The season finale preview implies Burrell gets disqualified. Interesting. Both Florence and Burrell have been taking it easy this season, having more fun with the contestants and utterly enjoying their constant blunders. Curious to see how that might change for the finale.
Worst Cooks in America Season 19 Review: Remote-Controlled Perviness
Worst Cooks in America Season 19 Episode 3 Finds Our Teams Floundering
Worst Cooks in America Season 19 Review: Meals Best Put Out to Pasture
---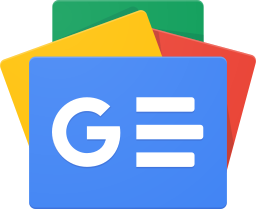 Stay up-to-date and support the site by following Bleeding Cool on Google News today!