WrestleMania 6-Woman Tag: WWE Legends Crush AEW's Hopes & Dreams!
The Chadster reviews the epic WrestleMania showdown between WWE legends Trish Stratus, Lita, and Becky Lynch against Damage CTRL, leaving AEW in the dust! 💪🚀
---
Thank you, dear readers, for choosing The Chadster's WrestleMania Goes Hollywood coverage instead of those other AEW-biased websites. 🙏 It's so sad that The Chadster's editors have asked him to tone down his anti-AEW rhetoric, as if WrestleMania doesn't have anything to do with AEW! But The Chadster knows Tony Khan never stops trying to compete with WWE, and Bleeding Cool management must be on his payroll and in cahoots to RUIN THE CHADSTER'S LIFE. 😒🤑
Anyway, let's focus on the greatest day in the history of the wrestling business: WrestleMania Saturday! 🤩💥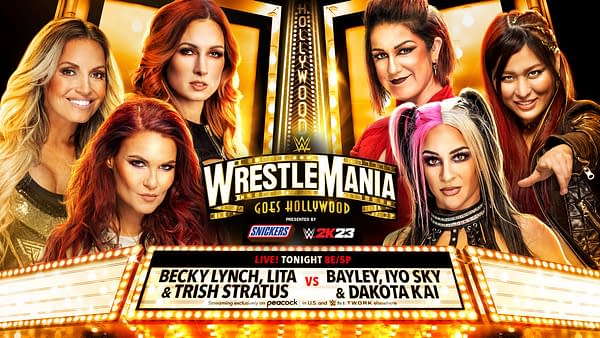 The 6-woman tag match featuring WWE legends Trish Stratus, Lita, and Becky Lynch against Damage CTRL's Baylee, Iyo Sky, and Dakota Kai was a sight to behold. Trish and Lita's Sin City-inspired entrance was a testament to their loyalty to WWE, unlike some traitorous wrestlers. 🙌 The heels in Damage CTRL relied on cheap tactics to gain the upper hand, but nothing could stop the sheer star power of Trish, Lita, and Becky. 🔥
The match was filled with iconic moments like a Stratusfaction, a Bayley to Belly, and Iyo Sky's breathtaking moonsault. The Chadster was honored to witness this spectacular showdown in WrestleMania's ring. 😍💪 The match concluded with a dazzling combination of a Twist of Fate by Lita, a Chick Kick by Trish, and a top rope Manhandle Slam by Lynch on Bayley, securing the win for the legendary trio. 🏆
This match was the epitome of wrestling excellence, something AEW could never hope to achieve. And yet they still try. It's just so disrespectful to the wrestling business and everything WWE has ever done for it. Auughh man! So unfair! 🤬
WrestleMania's unmatched greatness just serves as a reminder that AEW shouldn't be allowed to exist. What's the point when WWE keeps outshining them at every turn? 😤
Be sure to check back later for more WrestleMania Saturday coverage and come back tomorrow for WrestleMania Sunday. You won't want to miss it! 🌟💯
---
---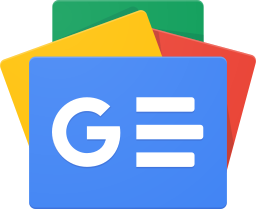 Stay up-to-date and support the site by following Bleeding Cool on Google News today!