It's Sunday. You know what that means.
WWE has finally released Luke Harper from his contract, the company revealed in a statement Sunday. Harper revealed back in April that he had requested his release from WWE, but unfortunately the request came during a time when WWE seemed to be doing its best to prevent any of its wrestlers from leaving for the burgeoning competition, All Elite Wrestling. AEW differed from other WWE competitors of the past few decades by having the ability to pay wrestlers a comparable salary while simultaneously offering more creative freedom and a better venue to connect with fans. WWE morale has been reportedly low for months as the company has been in a two-decade-long creative slump with ratings steadily declining since the Attitude Era.
— Brodie Lee (@ThisBrodieLee) April 16, 2019
Harper, whose contract would have ended earlier if not for time added for injury, became something of a meme within the internet wrestling community, frequently used as an example of a WWE wrestler who would prefer to leave and would likely succeed elsewhere, but kept not out of a desire to actually use him to his potential on WWE television, but simply to prevent anyone else from having him.
It looks like something changed recently, however, as WWE has released Harper. They also released Sin Cara, who also requested his release and announced it online, though Sin Cara did so much more recently, in early November.
— CintaDeOro (@CintaDeOro) November 11, 2019
Perhaps Sin Cara can now continue his backstage feud with Chris Jericho?
It's unknown if this represents a more permanent change in WWE policy and whether more wrestlers who have been reportedly unhappy will be granted their release as well. WWE has also reportedly offered big money for wrestlers to sign long-term contracts, and it's unclear whether that will change either.
WWE has come to terms on the releases of Jonathan Huber (Luke Harper) and Sin Cara. WWE wishes them all the best in their future endeavors.
Either way, it will be interesting to see where Harper and Sin Cara show up next and whether their careers will indeed benefit from leaving WWE as fans expect, or whether it could end up being an arguably lateral move, such as with Shawn Spears, the former Tye Dillinger.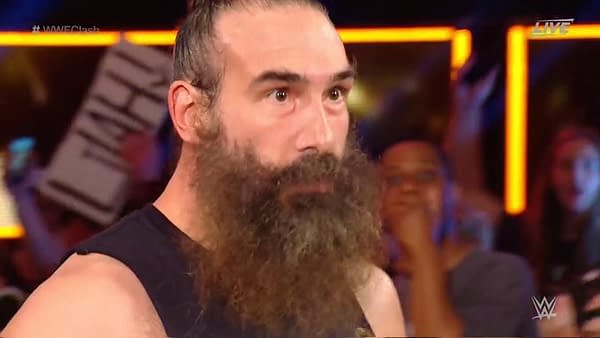 Enjoyed this article? Share it!