Posted in: Anime, Comics, Manga, streaming, TV | Tagged: anime, CLAMP, manga, opinion, xxxHOLiC, xxxHOLiC: Rei
---
xxxHOLiC: CLAMP's Top-Tier Anime & Manga Bring Serious Nostalgia
xxxHOLiC blew us away as we read it and then watched the source come to life in the most beautiful way possible - a perfect story throughout.
---
We started our journey with Cardcaptor Sakura and pretty quickly read over and watched xxxHOLiC, and we have now done the induction and knighting process because this manga and anime is just perfection throughout. It is a perfect show-do not tell in the manga world that just blew us away as we read it and then watched the source come to life in the most beautiful way possible. I could not get enough of it that even read over xxxHOLiC: Rei because I just needed to know what happens next, and it has not been a disappointment.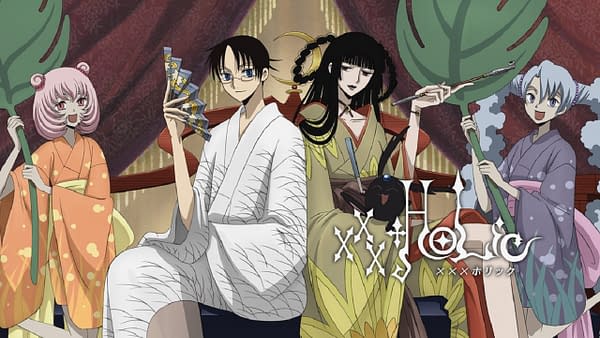 xxxHOLiC quickly became top of my favorites with just one read— I could not put the story down for 2 days until I finished it, and the same when I binged it. The screen was only put down for emergencies or necessities while I read and watched. It is one of my favorites in many regards: not only is the artwork bomb (which I mean, c'mon, it is CLAMP, after all). However, while the story spans many universes within the CLAMP world, I did not have to read any of them to understand – though I love the little nods and Easter eggs to Cardcaptor Sakura and Tsubasa. I imagined there might have been many other references I might have missed or gone over my head, especially as I have already started Magic Knight Rayearth and… hello, Mokona!
In regards to writing, it comes across much deeper and more adult than Cardcaptor Sakura. I love the themes explored, and I love the edge of suspense and thrill throughout as you read. The anime definitely brought the feeling and the writing to life beautifully and kept it just as ethereal and whimsical as it was on the pages. I loved the way the story develops and how firm the beliefs are throughout without feeling preachy while reading or watching. I tend to be a sucker for stories that deal with spiritual subjects the way xxxHOLiC does. Also love how the story just starts from such a random point, and as we start heading into the next, what was also develops as well. I love the way the story is told, and even though there is more than Yuuko knows, it still does not feel like we are being cheated throughout.
That moves us to the next point: the characters. I love each of the characters so much. Once again, perfect writing slowly shows how each relationship gets stronger little by little. Also showing not every road is perfect, and there will be conflict along the way. Watanuki slowly came upon himself, and while I do not like my MCs to be the butt of the jokes, I love how his strength and persona came to life and drew with the turn of the pages. Watanuki and Doumeki have such an old '90s anime vibe to them, and my heart just melted more and more for the pair as the story went along. I really wish they would have had a future together, but I also love that Doumeki's line is still by Watanuki's side. Oh my, I am about to tear up as I write because they are just the perfect pair of man bois.
Yuuko, on the other hand, is also a favorite babe; I mean, I will always be a fan of powerful women who are drawn as beautiful and badass altogether while smoking and drinking wine. I will take two, please. Anyway, I loved Yuuko and her dynamic with Watanuki. While there was more going on, I loved how the bond just became stronger, and the love was just there. There was no need to say anything as the feelings were as palpable in writing as they were while watching. I also love her fangirl over Cardcaptor Sakura staff. I wish we would have gotten more of her and Clow together and their story. This manga and anime just put me through the emotional ringer; I definitely laughed, cried, screamed, and awed way too much while reading and watching.
I really hope we get more updates on xxxHOLiC and new chapters soon. I really was not able to get enough of it. I love the art and the animation that brought it to life. I love Watanuki so much and his relationships with everyone around him. He is like another version of Sakura, so pure inside, like Aang in "Avatar." I think every character holds their weight, and man, I need more of his spirit fox. I would love to see more of their adventures with all the whimsical creatures around. I feel like xxxHOLiC manga, and anime is one of those rare gems you find in life that manage to remind you of who you are and what you like. I had not felt as inspired in a while, and this story just made me want to delve into creativity.
---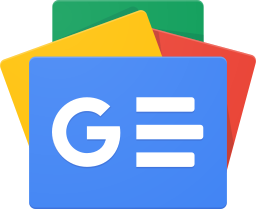 Stay up-to-date and support the site by following Bleeding Cool on Google News today!