Posted in: Preview, Showtime, TV | Tagged: interview, Jeff sadecki, showtime, warren kole, yellowjackets, yellowjackets season 2
---
Yellowjackets Interview: Warren Kole Discusses Jeff's Evolution & More
Bleeding Cool spoke with Showtime's Yellowjackets star Warren Kole about his character Jeff Sadecki, Shauna's book club, Season 2 & more.
---
Yellowjackets star Warren Kole revealed to us some unique insight into his character, Jeff Sadecki, and the evolution that occurs not only in the role but in the relationship with Shauna (Melanie Lynskey) as well. The Showtime series had a timeline for Kole's character that had every fan guessing what was being kept secret from Shauna and what was in store for Jeff's future. Kole discusses the iconic book club moment, his character wrestling with standing up for Shauna, and more with me in our interview down below. Season one and the beginning of this new season of the series can be viewed on Showtime, with new episodes debuting every Friday on the app and Sunday on air at 9 PM EST.
What's been the most important moment on "Yellowjackets" for Jeff so far?
The moment he and Shauna air out ALL of their dirty laundry in episode 8. Shauna and the audience both get some insight into what Jeff's really about, for better and for worse, and how he feels about Shauna. There's this strange sort of cleansing of their relationship that's happening as the crisis is forcing them to clear the smoke and honestly reveal themselves to each other. That episode was peppered with defining moments, and it gave me some delicious goods to feel like I'd really rooted Jeff.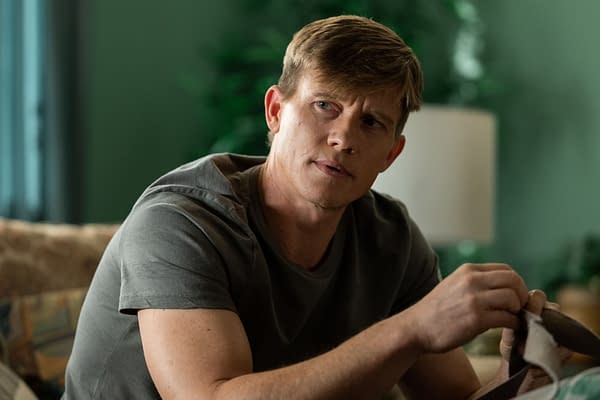 Jeff had a huge moment of character growth during the meal with Jackie's parents. What did you hope to convey in those scenes about Jeff and Shauna's relationship? Why do you think he defends Shauna in that specific moment?
Great bit of writing. Turns out these brunches aren't just some macabre ritual; they're a pecking party for Jackie's parents to direct their pain (and blame) with a continuous barrage of passive-aggressive sniping. Shauna and Jeff share guilt about Jackie, whom they both betrayed and for whose death they both bear responsibility, so maybe that's why they submit themselves to the abuse.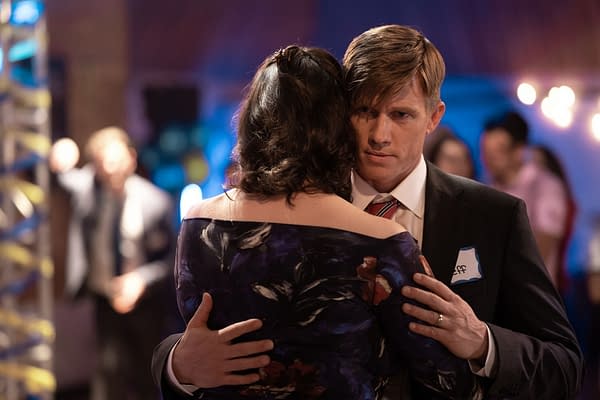 I was hoping to convey that somewhere during this particular brunch, Jeff wakes up a little bit and finally realizes that Shauna is really the one getting lit up at these brunches, and maybe his silence has implied that he agrees with her annual punishment, that he's unwittingly conveyed approval of this tradition of flagellation, suggesting he would indeed rather be with Jackie. Once he finally gets that, he's quick to return fire and clarify his allegiance. Jeff may be slow on the uptake, but the guy is true blue. I want to mention how Melanie's reactions to Jeff blubbering kept me giggling.
Jeff learned the truth behind the book club, and it made for a hilarious moment fans have talked about ever since. Would you consider your character to be a himbo (attractive and sweet yet a little oblivious)? Why or why not?
I really like Jeff. Good guy to have on your team. Maybe not leading the team…
Let's be frank. You're asking if Jeff's an airhead. A trophy-husband. I think he's vain enough to be at least partially flattered by that last description, but "Himbo" would bruise that his ego. No doubt, homeboy is gullible at best and outright dense at worst, but he has his moments, and maybe he shouldn't be underestimated. He fooled everyone in Season one. He spits out the occasional insight. He's the one who noted that he and Shauna "have always been these people. Secrets have always been a part of us.".
Shauna and Jeff's relationship seems to be tested often, but then things seem to come together in the end. What about their relationship helps them in these moments?
I love the ironic "I think we're going to be okay" Jeff says to Shauna at the end of Season 1. They are literally partners in crime by that time. Trust between them has frayed, but loyalty is not in question, and they are seeing eye to eye by the end of season 1. They are a united front.
What do you share with your character on "Yellowjackets," and what do you differ on?
I might be a little more thoughtful than Jeff. Maybe more coordinated. I think I could have avoided Tawny from tackling me like she did in the warehouse chase scene. Jeff has heart. I'd like to think I share that with him.
---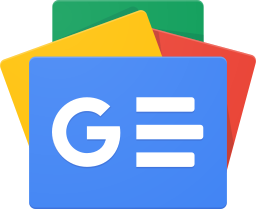 Stay up-to-date and support the site by following Bleeding Cool on Google News today!