When the credits rolled at the end of Deadpool in 2016 the character told us that we would be seeing Cable in the sequel. Deadpool and Cable are a staple of 90's Marvel comics and one of the great duos of the comics. It made sense that they would try to play off of that relationship in the movie. Ryan Reynolds spoke to Collider about introducing Cable to this universe and what he would like to explore next.
We felt like Deadpool 2 was an introduction to Cable really, more than exploring the pantheon of complicated and complex backstories that exist out there for him. And even going forward, I think we're gonna kinda find a lane and stick to it. But I'm excited about the prospect of exploring Cable more. There's something interesting about the techno virus, and the idea that he's in some instances a dead man walking. So there's a lot to do there. But we love that character. And finding his voice on this particular film was pretty easy 'cause Josh [Brolin] was the first guy that we wanted for the role, but then he wasn't available. So as soon as our production schedule pushed back a few months, then somebody, I think it was Dave Leitch, had the wise idea to say, "hey, maybe we should ask Brolin again, maybe he's available now." And lo and behold he was.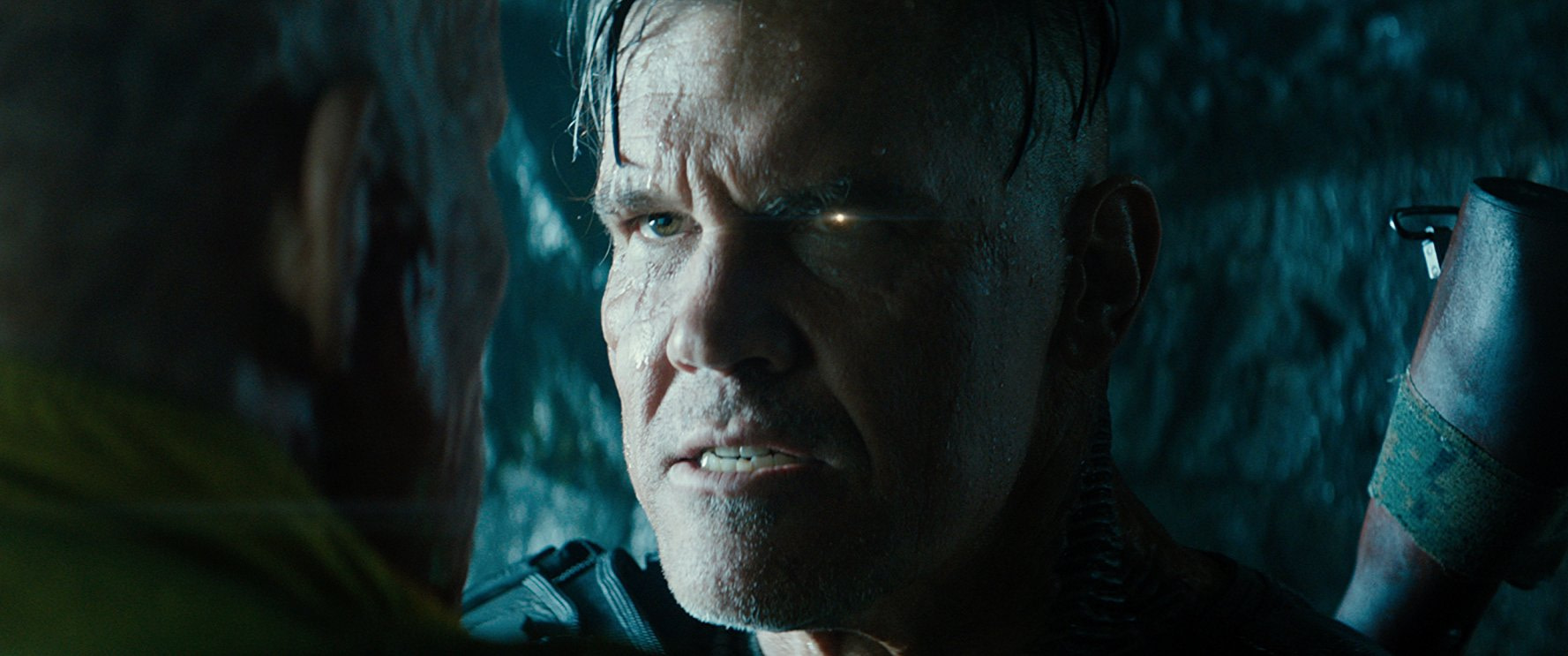 Brolin did do an excellent job of playing the straight man to Deadpool's insanity and the chemistry between them is something that should be explored in further installments. As for whether or not they will end up bringing in his very complicated backstory that has yet to be seen but considering the franchise they would probably only do it as a joke.
Summary(?): After surviving a near fatal bovine attack, a disfigured cafeteria chef (Wade Wilson) struggles to fulfill his dream of becoming Mayberry's hottest bartender while also learning to cope with his lost sense of taste. Searching to regain his spice for life, as well as a flux capacitor, Wade must battle ninjas, the yakuza, and a pack of sexually aggressive canines, as he journeys around the world to discover the importance of family, friendship, and flavor – finding a new taste for adventure and earning the coveted coffee mug title of World's Best Lover.
Deadpool 2, directed by David Leitch, stars Ryan Reynolds, Morena Baccarin, T.J. Miller, Josh Brolin, Brianna Hildebrand, and Zazie Beetz. It's out now.