Castle Rock Review: Strong Performances and Quality Storytelling Make This Worth a Visit [Spoilers]
Welcome to Bleeding Cool's first-season review series for Hulu's Castle Rock, the 10-episode horror-drama anthology series spearheaded by J.J. Abrams, Stephen King, Sam Shaw, and Dustin Thomason. Combining elements from a number of King's works into a shared universe narrative based around the famed (and infamous) fictional town, Castle Rock stars Andre Holland, Bill Skarsgård, Sissy Spacek, Jane Levy, Scott Glenn, Terry O'Quinn, Chosen Jacobs, and Allison Tolman.
Focusing on death row attorney Henry Deaver's (Holland) return to his hometown to investigate a mystery that will force him – and others – to face the town's horrific past, the first three episodes laid the foundation for what viewers can expect from the series – but is Castle Rock worth living in, or should you just be passing through?
https://www.youtube.com/watch?v=60nF0QkuMks
Castle Rock s01e01 'Severance': An anonymous phone call lures death-row attorney Henry Denver back to his home town of Castle Rock, Maine. (Written By: Sam Shaw & Dustin Thomason / Directed By: Michael Uppendahl)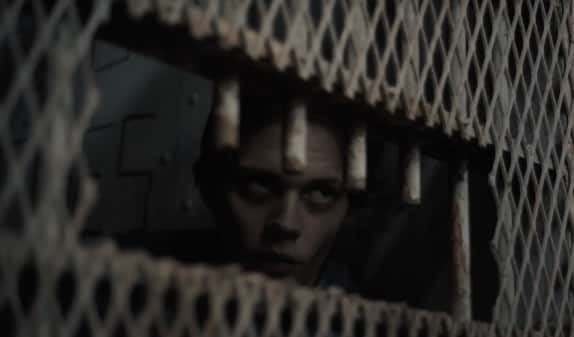 Castle Rock s01e02 'Habeas Corpus': Henry gets a new client at Shawshank Prison (Written By: Sam Shaw & Dustin Thomason / Directed By: Michael Uppendahl)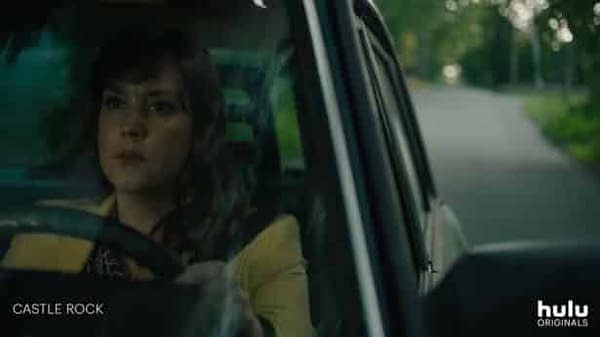 Castle Rock s01e03 'Local Color': The past catches up with Molly Strand. (Written By: Gina Welch / Directed By: Dan Attias)
Just to be clear… I'll be covering some themes and takeaways involving major and minor plot points from the first three episodes, so keep that in mind because I'm definitely not looking for pitchforks and torches outside my apartment — spoiler warnings!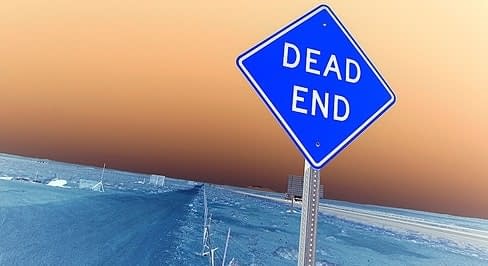 Here's a look at what viewers can expect from this season of Hulu's Castle Rock:
https://youtu.be/H14tqKZYhgg
A psychological-horror series set in the Stephen King multiverse, Castle Rock combines the mythological scale and intimate character storytelling of King's best-loved works, weaving an epic saga of darkness and light, played out on a few square miles of Maine woodland. The fictional Maine town of Castle Rock has figured prominently in King's literary career: Cujo, The Dark Half, IT and Needful Things, as well as novella The Body and numerous short stories such as Rita Hayworth and The Shawshank Redemption are either set there or contain references to Castle Rock. Castle Rock is an original suspense/thriller — a first-of-its-kind reimagining that explores the themes and worlds uniting the entire King canon, while brushing up against some of his most iconic and beloved stories.

From J.J. Abrams' Bad Robot Productions (Star Wars: The Force Awakens, Lost), best-selling author Stephen King and executive producers/writers Sam Shaw and Dustin Thomason, Castle Rock stars André Holland (Moonlight), Melanie Lynskey (Togetherness), Bill Skarsgård (IT), Jane Levy (Suburgatory), Sissy Spacek (Carrie), Scott Glenn (The Right Stuff), Terry O'Quinn (Lost) and Chosen Jacobs (It).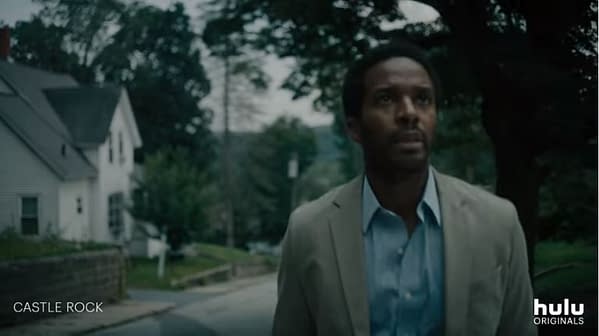 Here's a look back at the Castle Rock roundtable interviews from New York Comic Con 2017 that Bleeding Cool was a part of; including conversations with Holland, Skarsgard, Lynskey, Shaw, and Thomason: