Posted in: Review, TV | Tagged: keri russell, Matthew Rhys, The Americans, The Americans FX, The Americans season 6, The Americans season 6 season 3
---
Let's Talk About 'The Americans' Season 6, Episode 3
Only three episodes into the final season of FX's The Americans, and the stakes are high. Elizabeth Jennings (Keri Russell) has learned about the Star Wars project, and must make a move in order to prevent further danger to her daughter Paige (Holly Taylor). Philip Jennings (Matthew Rhys) is struggling to keep out of the lifestyle, spending all his time at the travel agency and refocusing on Henry.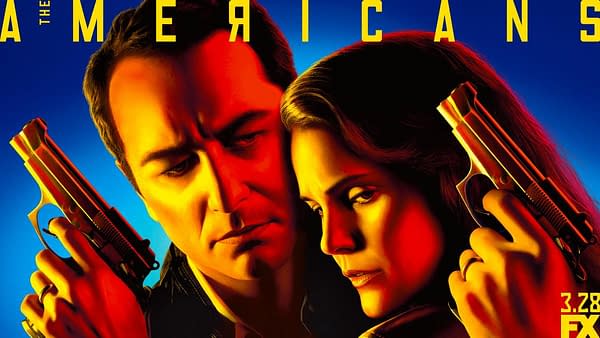 If you missed what happened last week, you can catch up here. Be advised, we're going to dive right into the full episode, so if you don't want spoilers for what happens in the episode, find something else to read until you're caught up.
Season 6 episode 3 is titled "Urban Transport Planning". The official synopsis for this episode reads:
"In the aftermath of a disastrous operation, Philip and Elizabeth clash about how to handle things with Paige; Stan struggles to contain the growing risks of Sofia and Gennadi's fraying relationship."
Things that happened in The Americans s6e2:
We start immediately after last weeks mission went awry, Elizabeth back at home in the garage washing the blood and brains from her face and hair.
Philip is concerned with how Paige is taking what she saw her mother do, and tells her its important not to push away what shes feeling
Henry calls to update the household on how hockey has been going, right in the middle of the mission debreif
Elizabeth treats Paige exactly how she would treat another member of her team, that Paige disobeyed orders and left her post
Paige takes it all extremely well, all things considered.
Obviously Philip and Elizabeth are going to come to parental blows with this situation, both feeling strongly about how to proceed with Paige
Elizabeth tells Philip there's trouble 'back home', with Gorbachev
Stan (Noah Emmerich) checks back in with Sofia and Gennadi, and she's pretty much done.
Philip calls what I *think* is Henry's school to request leniency on payments, but it could *also* be Philip saying he wants back into the life, so he can be on the same page as Elizabeth.
Elizabeth and Paige take a long walk by the river, and her mood is definitely more calm in telling Paige what happened during the mission
Philip tries using some of his self help books to encourage his travel agency team to do better
Sounds like maybe the CIA isn't buying that the General offed himself in the park
Elizabeth meets with one of her contacts, the priest. She tells him about teaching Paige, and about the issues between her and Philip, that they're drifting apart
Paige and Elizabeth head back out for another mission, looks like they're tracking a group from the talks along with other agents
Stan goes to see Oleg (Costa Ronin), telling him he wasn't responsible for what happened with Oleg back in Moscow.
It's obvious they're bullshitting each other, and they both know it.
Oleg starts to ask about Nina, and it almost goes bad
"You're here without a diplomatic passport, so whatever it is you're doing, don't," Stan warns him.
Back at Claudia's, it's a Russian cooking lesson and mission handoff
Elizabeth brings back some of the meal to Philip, telling him that she knows it's not supposed to be in the house
She tells him that she hates being in America, that she doesn't want to be like the Americans
Stan and Renee (Laurie Holden) are cleaning up after dinner, and she tells him she maybe wants to be an FBI agent after quitting her job.
Elizabeth is running an op with a security person, finding out the loopholes in the location in question, by posing as a security company auditor. Freaking brilliant
Stan's two operatives Sofia and Gennadi are pulled and publicly offered political asylum
"Dance Me To The End of Love" by Leonard Cohen plays as Elizabeth knocks out the security guy
The episode ends with Philip meeting with Oleg again, so I guess that phone call really was a "I'm back in"
***
With so many moving pieces still in play this season, the final moves will no doubt be big and costly.
The Americans airs on FX on Wednesdays.
---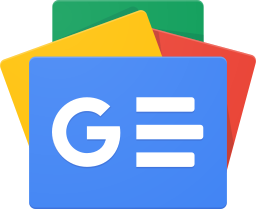 Stay up-to-date and support the site by following Bleeding Cool on Google News today!