Marvel's Jessica Jones Season 2, Episode 13 Recap: aka Playland
This article contains spoilers for Marvel's Jessica Jones season two episode – aka Playland.
.
.
.
.
.
We've reached the final episode. It starts in the middle of nowhere and Jessica (Krysten Ritter) waking up on the couch in the RV. Alisa (Janet McTeer) and pulled over so she can explain, but Jessica dashes outside wanting to know where they are. Alisa wants Jessica to join her so they can be together. She goes back inside when a car approaches so Jessica can send them away, which she does. Back at the hospital, Trish (Rachael Taylor) wakes up from her seizure and is alive. All of the serum is out of her system, nurse says she's used up 2 of her 9 lives (a Hellcat reference). Trish is worried that Jessica is going to get hurt because of things Trish stirred up. Dorothy (Rebecca De Mornay) reminds Trish that she's only human. Malcolm (Eka Darville) finishes the work he was doing in the office, then leave the key and calls to confirm appointment with Linda Chau (Angel Desai), the other partner at Hogarth, Chau & Benowitz. Jessica and Alisa have more conversation as she tries to convince Jessica to run off with her. That they could try and be heroes together somewhere. There is a "great powers, great responsibility" reference.
Malcolm trims his hair, puts on a suit and looks very professional, has his meeting with Chau then goes to see Jeri (Carrie-Anne Moss) with information she can use against her partners. Jeri meets her partners and tells them that she will allow them to buy her out for double the price and she's taking all of her clients or she releases the video that proves Chau has been laundering money. They have to agree. Malcolm assumes that he'll be working for Jeri now, but she gives him a big check and sends him on his way as he is an unlicensed P.I. She starts to build up her new firm with her existing clients including Rand Corp (from Iron Fist) when her appointment shows up. Pryce (Terry Chen) and his new associate, Malcolm, are going to work for Jeri.
While driving, there is an accident on the road, Alisa and Jessica get out and pull a family from the wreckage. Alisa runs back for the truck driver when the truck explodes before Jessica can follow. Alisa got the driver to safety. Jessica hugs her mom and is now all in on them getting away. She calls Oscar (J.R. Ramirez) for a favor. He comes out and is willing to make papers, but is concerned and doesn't think Jessica should go with Alisa. Jessica notices a guy with an ankle holster and realizes the police followed Oscar. She kisses him and then runs, diving into the back of a gravel truck to get away. She gets back to her mom who is waiting. They're going to drive North and cross the board by train.
A roadblock makes them change course and then a phone rings. It was the kid of the people Alisa stole the RV from. Detective Costa (John Ventimiglia) calls and tells her that there is no hope for her mother, but Jessica hasn't crossed the line yet. Jess breaks the phone. Alisa hears the conversation and realizes that she is going to get Jessica killed if they keep going. Jessica is in it for the long haul and has a plan. Costa goes to Trish to see if she knows of any place that Alisa and Jessica might go. She tells him no, but you see in her eyes she does and as soon as he leaves, she starts getting out of bed.
Jessica takes Alisa to Playland, the place they went for family vacations and the story of the Ferris Wheel that Alisa told a few episode back. Jessica has found a sail boat they could take and leave. But Alisa breaks open the gate and goes into the park. She starts up the Ferris Wheel and tells Jessica to leave. Jessica gets on with her. She tries to convince her mother to go with her, but Alisa is done. She sees Jessica as a hero and that creating her is the only good thing she's ever done. Alisa just wants it over, but Jessica isn't ready for that. Alisa is then shot in the head and dies instantly. Jessica looks over the seat and sees that it's Trish holding the gun. She leaps down furious. Knocks Trish to the ground and grabs the gun. There are sirens coming. Still furious, she tells Trish to run. She then stops the ride and gets into the basket with Alisa. She puts the gun down and when the cops arrive, Costa sees her crying and believes that Jessica kills her mom. Tells it she did the right thing.
Jessica tries to go back to work, photographing cheaters, etc. She stops a robber on her way home. When she gets to her apartment, Trish is waiting. Trish wants to patch things up, still insists it had to be done and it was the only way it was going to end. Jessica tells her it didn't have to be her that did it, now when she looks at Trish, she just see the person who killed her mother. She closes the door. As Trish walks towards the elevator, she gets bumped by someone and drops her phone. But instead of it hitting the ground, Trish caught it on the toes of her shoes and then kicked it back up to her hands. First sign of her powers. Jessica locks up the office, walks by Malcolm without saying a word, and goes down to have dinner with Oscar and his son. She talks about how seeing her mother come back to life showed her that she's never really been living and that she's not even sure how. But she seems open to trying. And that's where it ends.
There was a lot of interesting things in this series, but it was filled with a lot of selfish people that didn't realize they were selfish. Trish stirred up everything because she wanted powers. Did she shoot Alisa to help Jessica or did she do it to be the hero for once? Malcolm kept working for Jessica because he needed to keep busy because of his addiction. Karl wanted his science and Alisa. Alisa wanted Karl and her daughter. Dorothy was nothing but selfish. Jeri just wanted to keep living. Jessica is the only one who occasionally made choices to help other people. And she's supposed to be the messed up one, but everyone around her is broken. The series is an amazing collections of issues and conditions. We saw in the flashback that the name Alias Investigation likely came from her dead boyfriends club Alias… but it might also come from her mother's name which is just the last two letters flipped.
I think this may be the strongest series from start to finish from the Netflix/Marvel partnership. There was no lull and the ending, much slower paced than most series finales, was very fitting for the emotions going on. And the person called a monster through the whole season is the one willing to sacrifice themselves at the end to save Jessica.
Here's hoping for a season 3.
---
---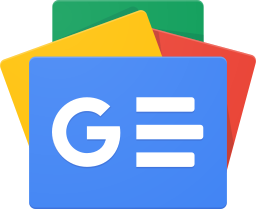 Stay up-to-date and support the site by following Bleeding Cool on Google News today!