Preacher Season 3, Episode 2 'Sonsabitches' Review: The Lesser of Two Evils is Still Evil, Jesse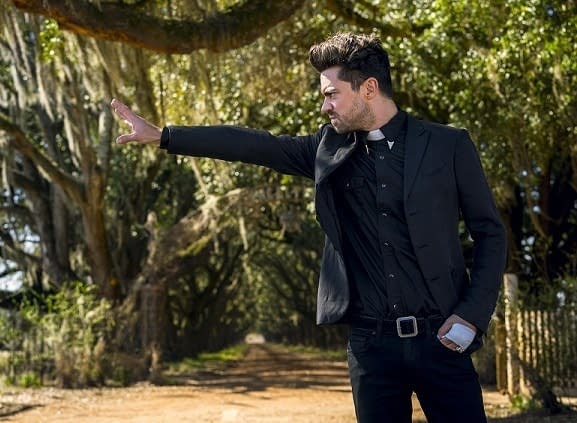 Now that Gran'ma Marie L'Angell (Betty Buckley) has held up her end of her bargain with Jesse (Dominic Cooper) by bringing Tulip (Ruth Negga) back to the land of the living, it's time for Jesse to do what's right because "a deal's a deal." Of course, there's always Jesse's "Plan B": get out of the deal by unleashing one set of "big bads" (The Grail) on another (The L'Angells), picking off whoever's left standing; grab some supplies; go back to searching for doG.
What could go wrong…right?
Yeah…remember this is Preacher. You know things don't ever end up going off as planned. Did you really think this was going to be any different?
Just to be clear… I'll be covering some themes and takeaways involving major and minor plot points from the episode, so keep that in mind. Definitely not looking for pitchforks and torches outside my apartment so spoiler warnings!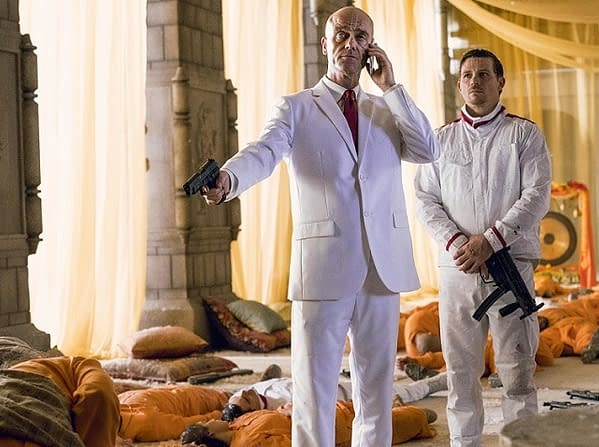 Check out our review of AMC Preacher's second episode of Season 3, 'Sonsabitches;' followed by the episode's official trailer, overview and sneak preview:
Preacher s03e02 ' Sonsabitches': Desperate to escape Angelville and his family, Jesse attempts to forge an unlikely alliance with a familiar adversary.

PREACHER is a dramatic thrill ride that follows West Texas preacher Jesse Custer (Dominic Cooper), his badass girlfriend Tulip (Academy Award nominee Ruth Negga) and an Irish vampire named Cassidy (Joseph Gilgun) as they embark on a road trip to find God and are thrust into a twisted battle spanning Heaven, Hell and everywhere in between.

The 10-episode third season follows Jesse's quest for God which takes him back to the place he's been avoiding his whole life: home. Jesse, Tulip and Cassidy return to Angelville, the Louisiana Plantation where Jesse was raised, and find old grudges and deadly obligations await them. With the help of his friends — and a few enemies — Jesse will need to escape his past…because the future of the world depends on it.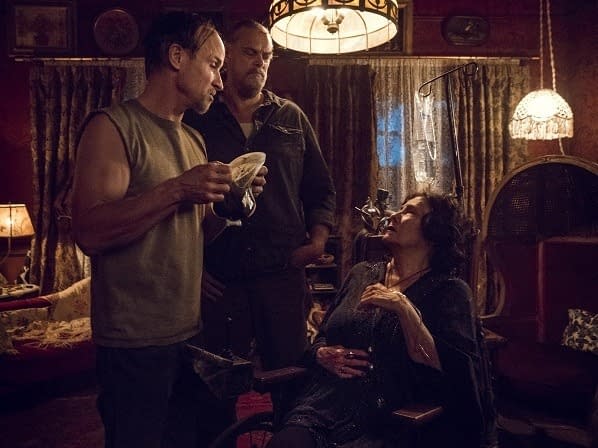 Ian Colletti, Graham McTavish, Pip Torrens, Julie Ann Emery, Malcolm Barrett andNoah Taylor also return for the third season; joined by new series regulars Betty Buckley(Supergirl, Split); Colin Cunningham (Blood Drive, Falling Skies); Jeremy Childs (The Last Castle, Nashville); Liz McGeever (Star, Nashville); Jonny Coyne (Turn, Alcatraz); Adam Croasdell (Reign); and Prema Cruz (Mozart in the Jungle).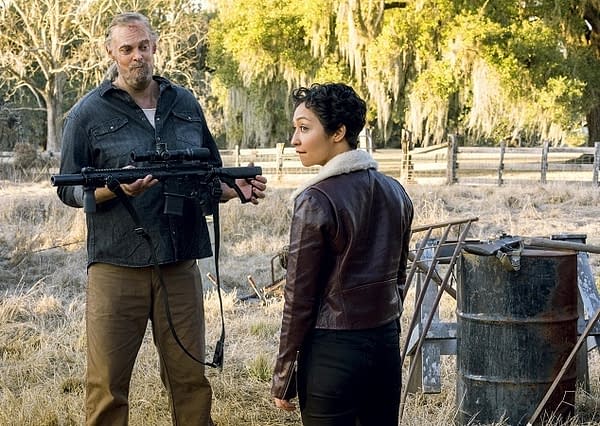 ---
---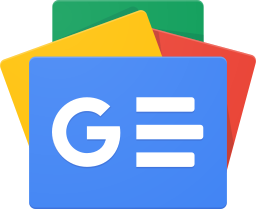 Stay up-to-date and support the site by following Bleeding Cool on Google News today!