Tribeca TV Festival Fall Pilot Season: Shrimp, Pillow Queen, Expectations, Will, and Prairie (REVIEW)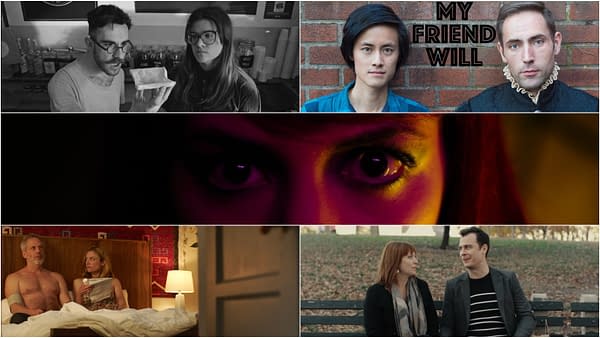 Bleeding Cool was fortunate enough to make it out to this year's Tribeca TV Festival, where the festival's Fall Pilot Season afforded us the opportunity to screen and review five indie comedy pilots that foused on a wide range of topics, emotions, and experiences. This year's world premiere line-up includes Great Expectations, from Pip Swallow and Stefan Georgiou; I Was a Teenage Pillow Queen, from Bridget Moloney and Claire Coffee; Livin' on a Prairie, from Pamela Bob; My Friend Will, from Elijah Guo; and Shrimp, from Zelda Williams and Joshua Thurston.
While all five pilots deserve a chance to "breathe" on a broadcast (???), cable, or streaming service, check out our review of the Fall Pilot Season selections to see which ones would definitely make our binge-watching lists (with a look at the five projects below):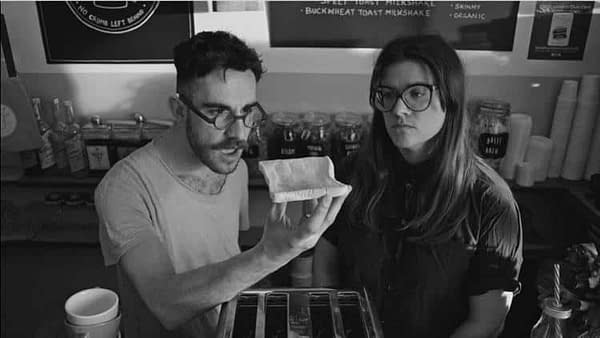 Great Expectations
Having lost her job, flat, and boyfriend in London, Pip heads back home to the Brexit Britain countryside. Confronted with corrupt care homes, dodgy local councils, and gentrification, Pip's journey to representing social inequality as a member of parliament has now begun. Reimagining the Charles Dickens' novel from a modern, female perspective, Great Expectations is a fresh, darkly humorous journey of a woman trying to find her place in a world where she feels ill at ease. With Pip Swallow, David Hemsted, Fred Fergus, Will Hislop, Andy Gathergood, and Katie Stevenson.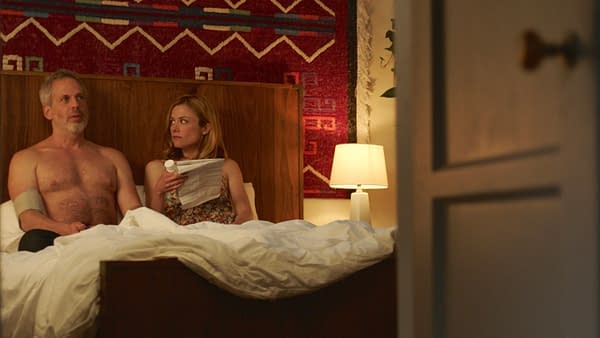 Nora Nelson was a bestselling sex essayist, but now she's grown up and settled down. Rather than feeling grounded, she finds herself adrift. After her husband has a health crisis that effectively ends their sex life, he suggests opening up their relationship. Nora agrees and finds that casual sex is just what she needs to get all her juices (creative included) flowing. She starts grappling with questions about objectification, aging, commitment and creative fulfillment—all through the lens of staying committed emotionally to one person while banging many others. With Claire Coffee, Josh Pais, Wayne Wilderson, Anne-Marie Johnson, Camille Chen, and Peter Cellini.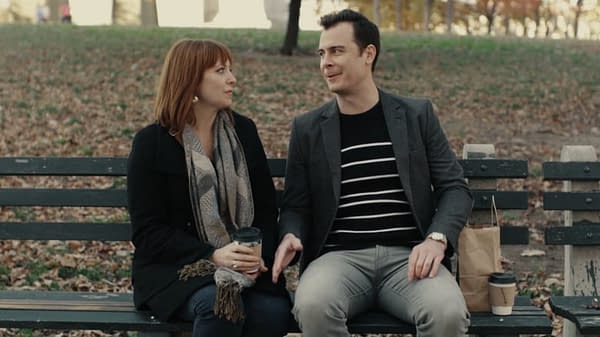 Livin' on a Prairie
Meet Pamela. A 30 something single woman in the city, who longs for the simple things in life: connection, the spirit of community of family. Of being unconditionally loved. All of these values have been instilled in her since childhood from the single most important influence of her life—The 1970's NBC classic, Little House on the Prairie. But, is Pamela getting more out of this show then she is out of her real life? With Pamela Bob, Matt W. Cody, Paul Moon, Susan G. Bob, Alison Arngrim, Charlotte Stewart.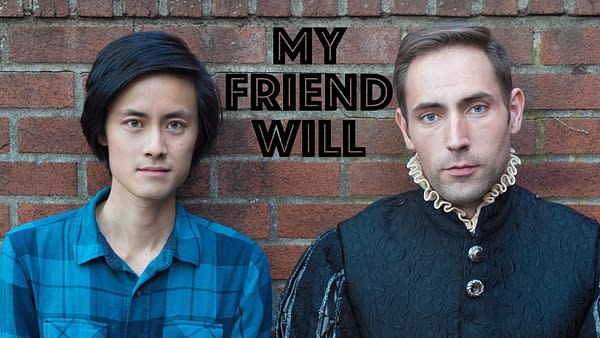 My Friend Will
Jake, a depressed writer in New York City, is increasingly fed up with his life and the meaninglessness of art. Enter William Shakespeare himself, who, by some strange anomaly, appears in Jake's apartment. Through their exploration of the city, Jake learns from the famous bard that some things should not be taken too seriously. Will struggles to appreciate this strange new era that has idolized his work, discovering himself—and burritos—in the process. With Elijah Guo, William John Austin, Peter O'Connor, Osh Ghanimah, James Lurie, Kate Vos.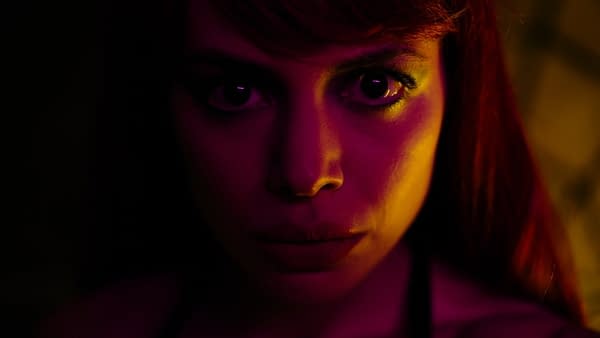 Shrimp
Shrimp is a comedy/drama about the equal parts strange and mundane daily lives of the women of professional dominance. Contrary to popular belief, professional dominatrices don't sleep with their clients, but that doesn't mean that their job is any easier to explain to the 'vanilla' world. While they're hired to make the wealthy and powerful feel anything but, out of latex and away from work they're stuck navigating the same shit as the rest of us as they struggle to figure out just what the hell a normal life even is, let alone how to live one. With Conor Leslie, Zelda Williams, Paulina Singer, Frances Fisher, Jake Abel, Jacob Zachar.