Alien 3 Dog Head Trophy Mounts Available from Prime 1 Studio
Alien 3 is probably one of the most confusing and most disliked films inside the Alien saga. However, they did create a couple of new concepts inside the Alien mythos that are liked by fans. One specifically is the dog aliens and you can now have the ability to display one in your house. Prime 1 Studio they have announced an Alien 3 Dog Alien Head Trophy 3-D wall art. There are two versions of this while arts one close mouth and one open mouth. They are extremely limited edition to where there are only 350 pieces each. They stand about 23 inches tall show off a futuristic backdrop behind the Alien head. The wall mount is quite detailed would be perfect for any Alien fan out there.
Each Alien 3 Film Dog Alien Head Trophy 3-D Wall Art from Prime 1 Studio will be priced at $1299. They will be set to release between December 2020 and March 2021. Each one of these art pieces December 2020 and March 2021. Each one of these head mounts will be limited to only 350 pieces each so act fast. Pre-orders for both Alien Dogs are already available and live and located here. Don't forget to check out the other Alien movie wall mounts already out from Prime 1 Studio.
In space no one can hear you scream.
3D Wall Art Alien 3 (Film) Dog Alien Head Trophies
"I haven't seen one exactly like this before, it moves…differently." Ripley
Prime 1 Studio is proud to announce the third piece of our new line Wall Art Alien – 03: Dog Alien Head Trophy 3D Wall Art from the Alien 3 Film.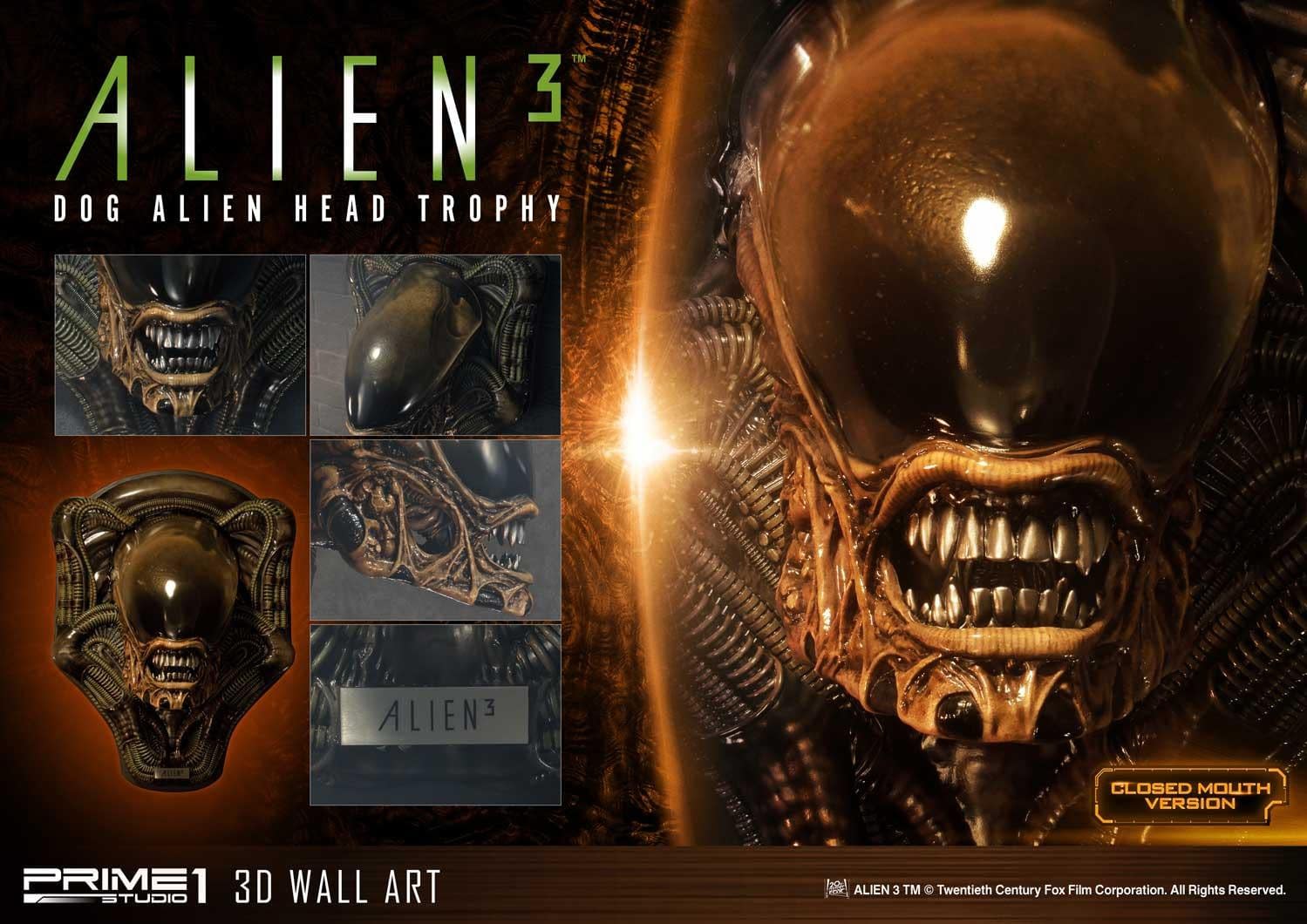 This 3D Wall Art sculpture, from the third installment in the Alien franchise directed by David Fincher, is mainly based on the movie itself. A new way to display your Alien 3D Wall Art in your Alien franchises collection. You won't regret adding this must-have distinguished Dog Alien Head Trophy 3D Wall Art to your Alien collectibles.
[Read carefully before ordering] We are planning to provide holes and brackets for the display hook on the back of the product.
Please prepare a hook or a wire with a load carrying capacity of 9 kg to display.
The walls may require some changes to display this piece, we suggest you to carefully check your home environment before ordering. Please note that attaching it to a gypsum board may cause damage to the wall. Please note that we are not responsible for any damage to the wall due to the display.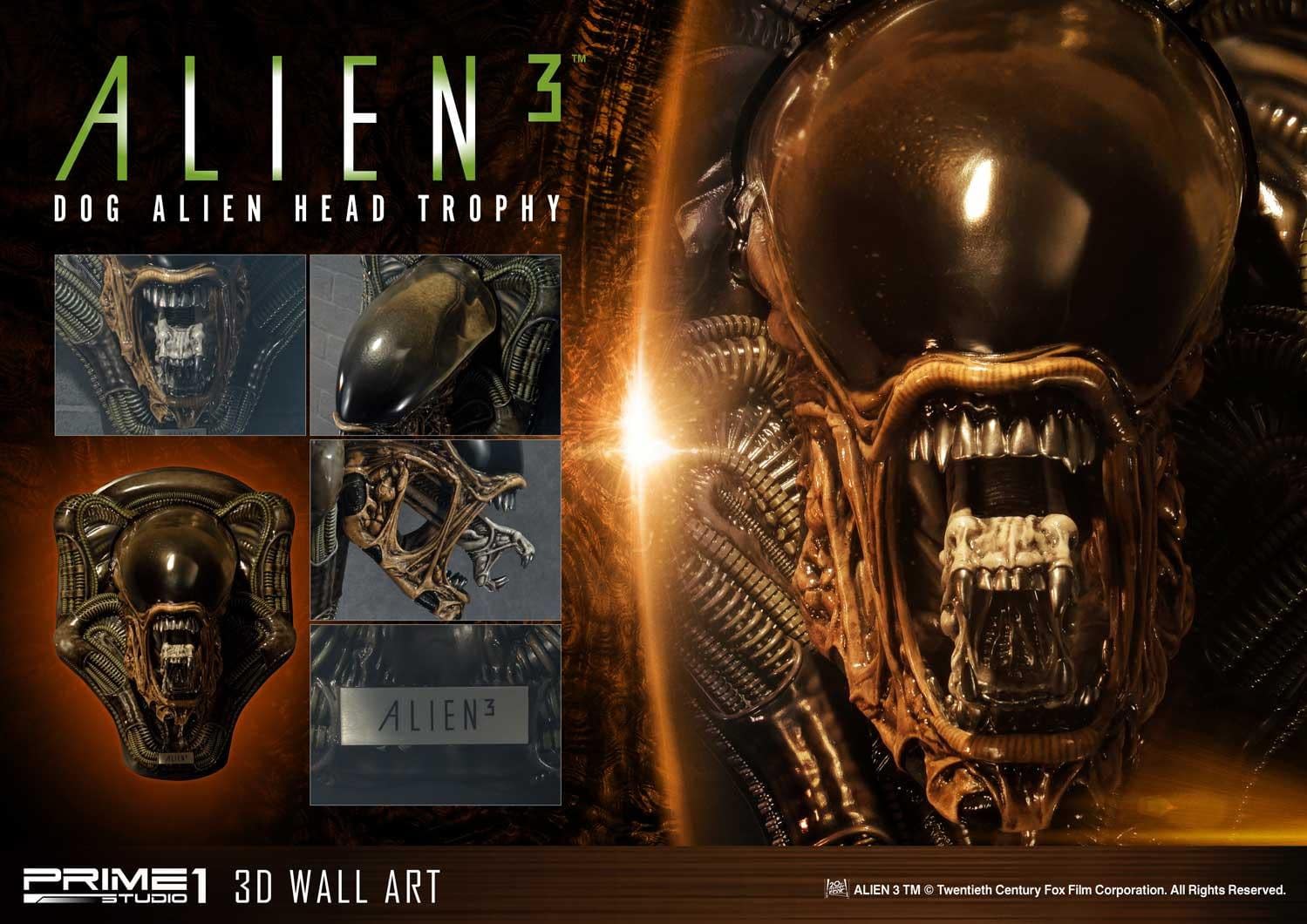 Specifications:
– Wall Art size approximately 23 inches tall [H:58cm W:44.7cm D:27.9cm (with closed mouth)]
– Wall Art weight approximately 20lbs (9kg)