Cyberpunk 2077 is a game I am dying to play and was super disappointed when it got delayed. Until we can get our hands on a copy this September we have collectibles to look forward too. Pure Arts have officially announced that the main protagonist V, is getting his own 1/6th scale figure. There will be a female version of this figure revealed later on but until then we get to see what it's all about. This figure is badass and is a perfect Cyberpunk 2077 collectible to add to your gaming collection. He features some amazing details like skin textures and a crazy face sculpt. V's clothes are actual fabrics featuring custom tailored cotton and leather pieces. It wouldn't be Cyberpunk 2077 without some neon lights and of course, V's jacket and shoes light up giving you that perfect luminous effect.
Pre-Orders for the Pure Arts Cyberpunk 2077 V Figure are not live until March 20th and can be found here. There are a couple of special discounts if you act fast and you are one of the lucky 150 people to pre-order yours can even get a special bonus.
Wake up samurai!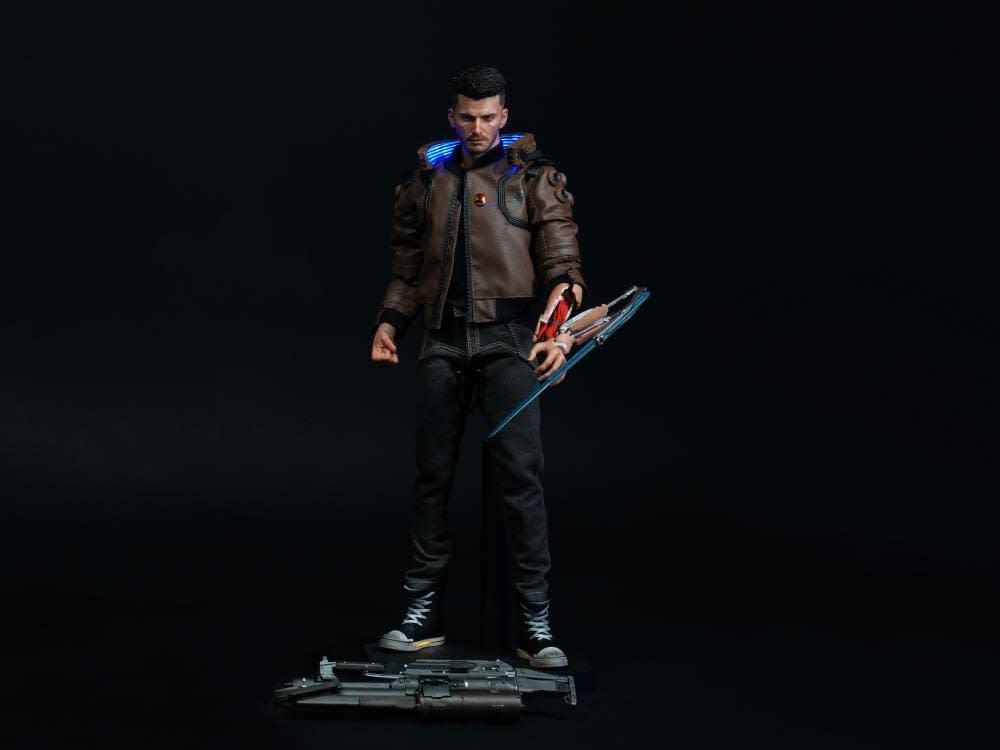 Cyberpunk 2077 V (Male) 1/6 Scale Figure by PURE ARTS
Available in both male, female and bundle versions, we release today the V male version.
This 1/6 scale action figure features:
*1/6 scale fully articulated body of V male
*Hand-painted head sculpt with detailed skin texture and Kiroshi Optics
*Custom tailored clothing
*Leather jacket with blue lights in the collar
*Black cotton t-shirt
*High-top black textile sneakers with orange lights on the outsole
*Militech – M-10AF Lexington
*Constitutional arms – M2067 Defender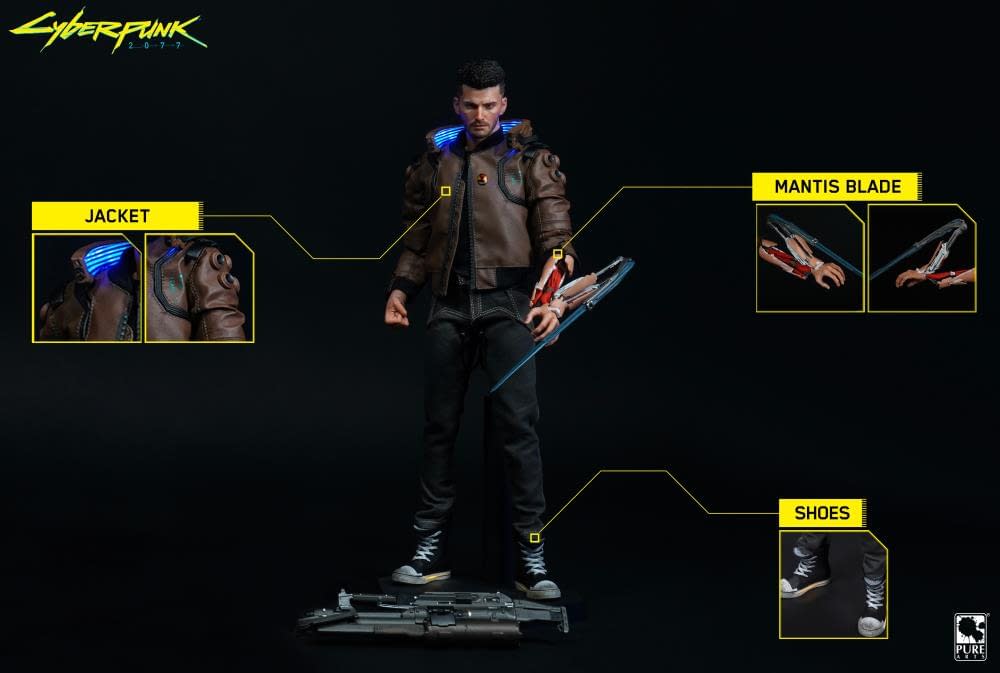 *(1) Left arm articulated Mantis blade
*(1) Right hand holding the Militech – M-10AF Lexington
*(1) Right fist
*(2) Hands holding the Constitutional arms – M2067 Defender
*branded base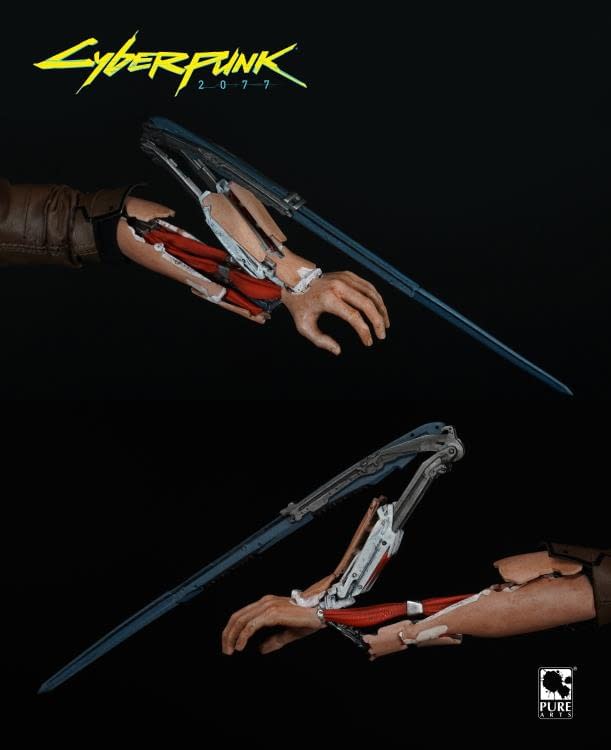 This up and coming cyberpunk of the Night City is represented as this premium quality action figure beautifully crafted so you can freely display him to pose the way you want to.
All of V's attitude is very well captured in this 1/6 scale articulated figure and the Cyberpunk ambiance is even brought to light thanks to an ingenious LED device hidden under the leather jacket's collar and on the shoes.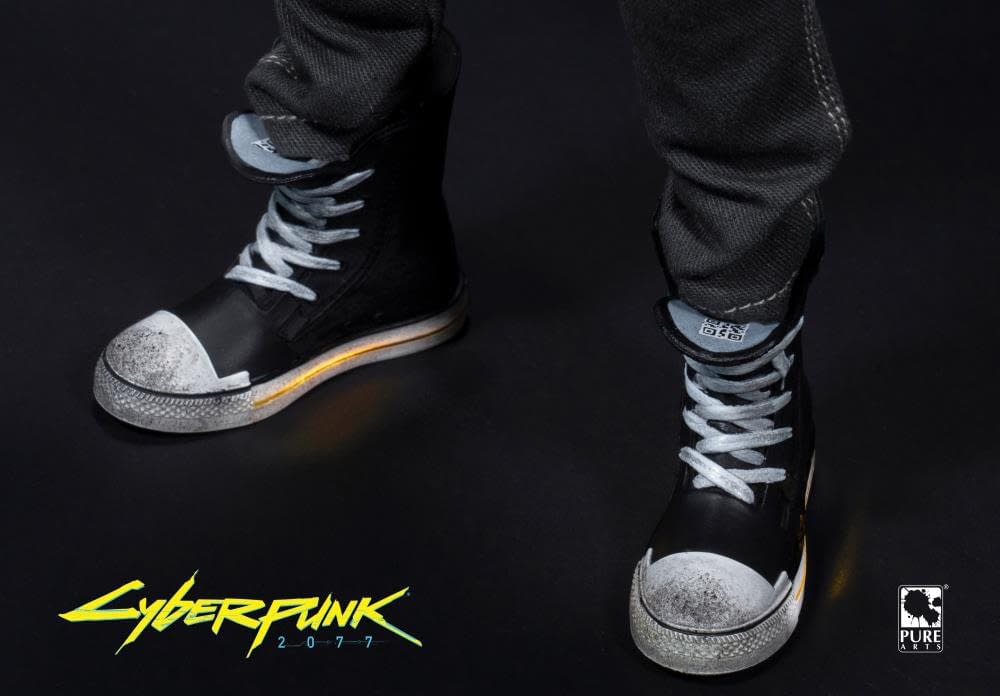 The pre-orders for this amazing male version of V starts on March 20 with special early bird offers on purearts.com.
Until March 31, enjoy a 10% discount off online pre-order, AND the first 150 pre-orders will get an exclusive Cyberpunk 2077 gift.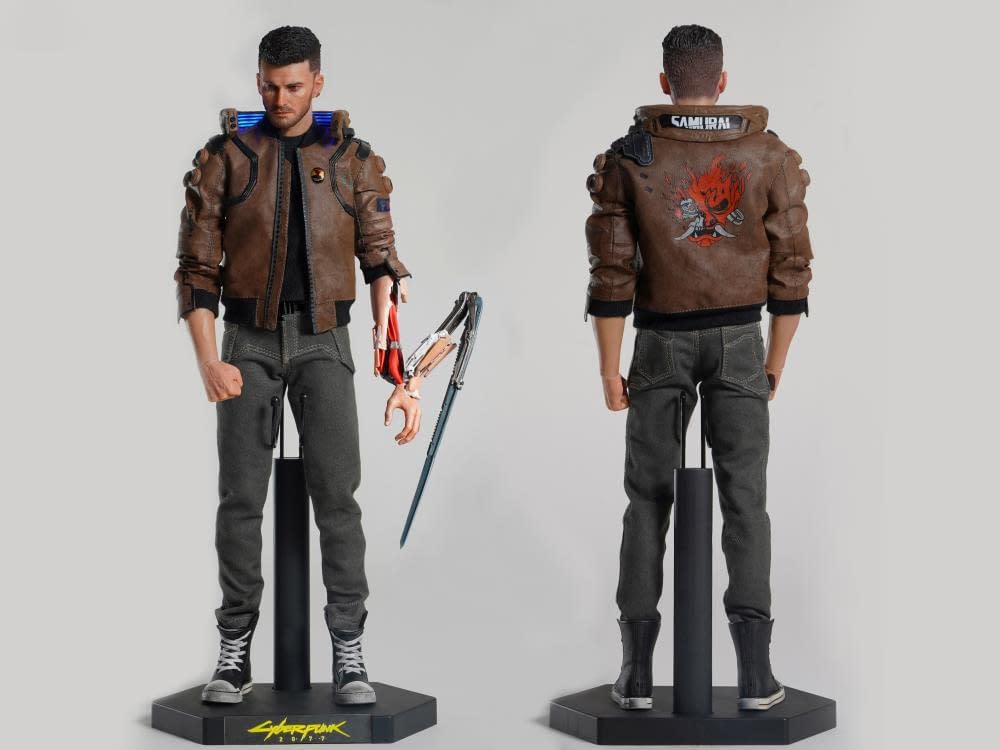 Enjoyed this article? Share it!