Funko Pop DC Heroes figures are always going. It's also one of my favorite lines out there. The thing that makes them different from most of the other lines is that there are not full sets. Most of these figures are standalone characters and I love it! Like DC Heroes figures Lobo, Plastic Man, and Poison Ivy, they all make each character unique and almost special. Funko is doing it again with a Batwoman Funko Pop that will be a Previews Exclusive! This is a great figure to come out to help you celebrate the new CW TV show coming in October. Now onto the BIGGER news… Funko has unveiled its newest Batman Funko Pop who stands 19 INCHES TALL! This is a massive figure to get released in the line and it held the record of the biggest Pop figure since the runner ups are set at 10". This is a unique idea and I hope it stays with just this. We don't need a whole new wave of 19" pops but seeing this change makes me want to swoop on down and get one for myself.
Batwoman is going to be a PX Exclusive local comic shops will help you out here or she is located here and priced at $13. Batman 19" doesn't seem to be an Exclusive (yet) so preorders are live, and he is priced at $100! Little pricey for the usual pop, even the 10" are priced at $30 so this is a big jump for a bigger Funko POP.
"I am the night, I am Batman"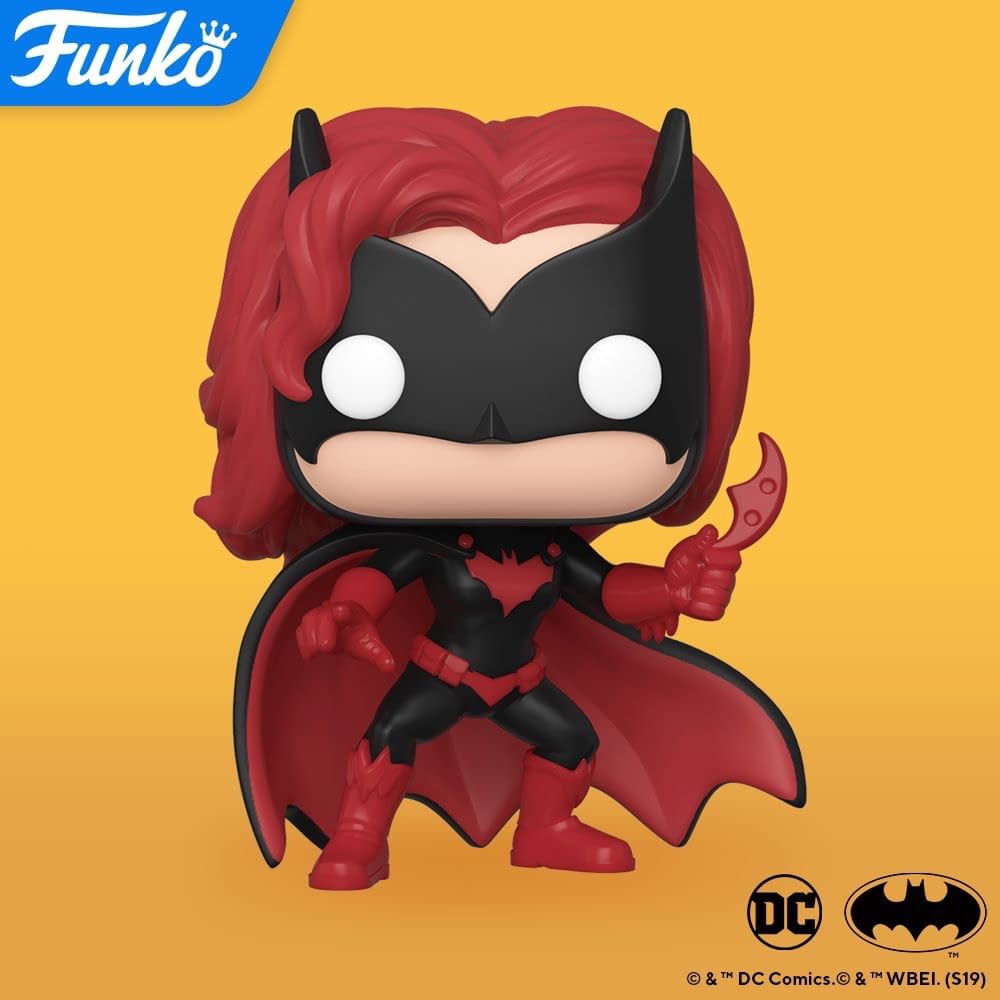 Coming soon! A PREVIEWS Exclusive! Straight from the pages of DC Comics, Katherine Kane is a wealthy heiress by day, but by night becomes the caped vigilante Batwoman! Now, Batwoman is given a fun and funky stylized look as a collectible Pop! vinyl figure from Funko. Featured here in her red and black costume and holding a batarang, the DC Heroes Batwoman Pop! measures about 3 3/4" tall and comes in a collector-friendly window box, perfect for display! Be sure to add this PREVIEWS Exclusive Batwoman figure to your Funko Bat-family!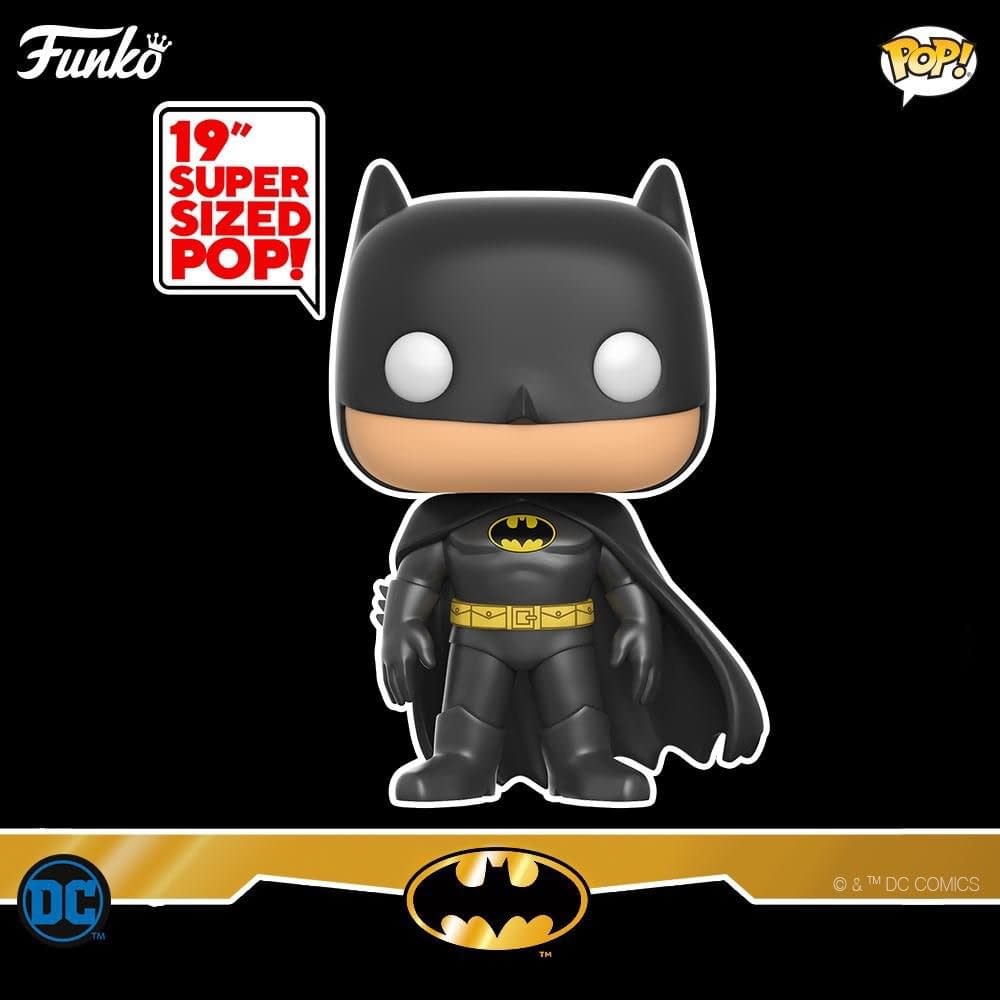 Coming Soon: Pop! Heroes—DC—19" Batman
The Dark Knight is celebrating his 80th anniversary and all of Gotham City is celebrating its favorite Super Hero. DC first introduced Batman in Detective Comics #27 in 1939. Since then, Batman has appeared in countless comics, television episodes and movies battled epic Super-Villains and become a cornerstone of pop culture. Celebrate 80 years of the Dark Knight with a 19" Pop! Batman.
Enjoyed this article? Share it!