Star Wars Andor Kyber Crystal Necklace Replica Hits GameStop
Star Wars collectors can now bring home a piece from the recent Disney+ series Andor as the Kyber Crystal necklace comes to life
---
Star Wars has a big year in 2022 with some heavy-hitting shows like Obi-Wan Kenobi, The Book of Boba Fett, and Andor. Many Star Wars fans loved the tales of Cassian Andor in this new era during the Rise of the Empire. The show did have its ups and downs but we do know that a second season is already on the way. Oddly enough, Hasbro dished out plenty of Andor action figures for fans to bring home. However, that was not the only collectible to release, and SalesOne has a very unique prop fans will not want to miss. Releasing exclusively through GameStop, a Kyber Crystal Necklace has arrived. A Kyber Crystal were used to help forge lightsabers of the Jedi, and now it is just a precious and pricey resource to own. Become one with the Force with this Star Wars replica and it is priced at only $45. The Star Wars Cassian Andor's Kyber Crystal Necklace (GameStop Exclusive) is set to arrive in April 2023, and pre-orders are live here.
Become One with the Force with Andor and GameStop
"In the critically acclaimed Disney+ series Andor, Luthen Rael gives Cassian Andor his Sky Kyber crystal- a meaningful gift in the story, and an exciting development for fans. Now you can have your own version, as a 7cm pendant featuring a resin blue and smokey-white crystal hung from a 22" Gold Nickel Plate "rattail" chain with a distinctly secure magnetic closure. While this necklace might not be a true "sky stone from the ancient world," it is a faithful recreation which will show off your love of Star Wars and the potential for amazing things to come!"
Resin blue and smokey-white crystal
22" Gold Nickel Plate "rattail" chain
Secure magnetic closure
---
---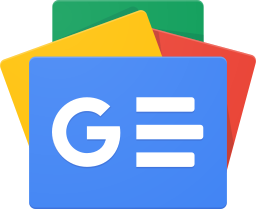 Stay up-to-date and support the site by following Bleeding Cool on Google News today!