Scream & Misty Halloween Special Joins 2000AD and Rebellion Solicits for October 2018
It's 2000AD. Or rather it's October 2018. And I will make that joke every month. So what's coming to the USA in that month? Well, it will include a Halloween Special reviving the Scream & Misty IPC trademarks from the '70s again. I think it may be time to pick that one up for my girls. What's the worst that could happen?
2000 AD PACK OCTOBER 2018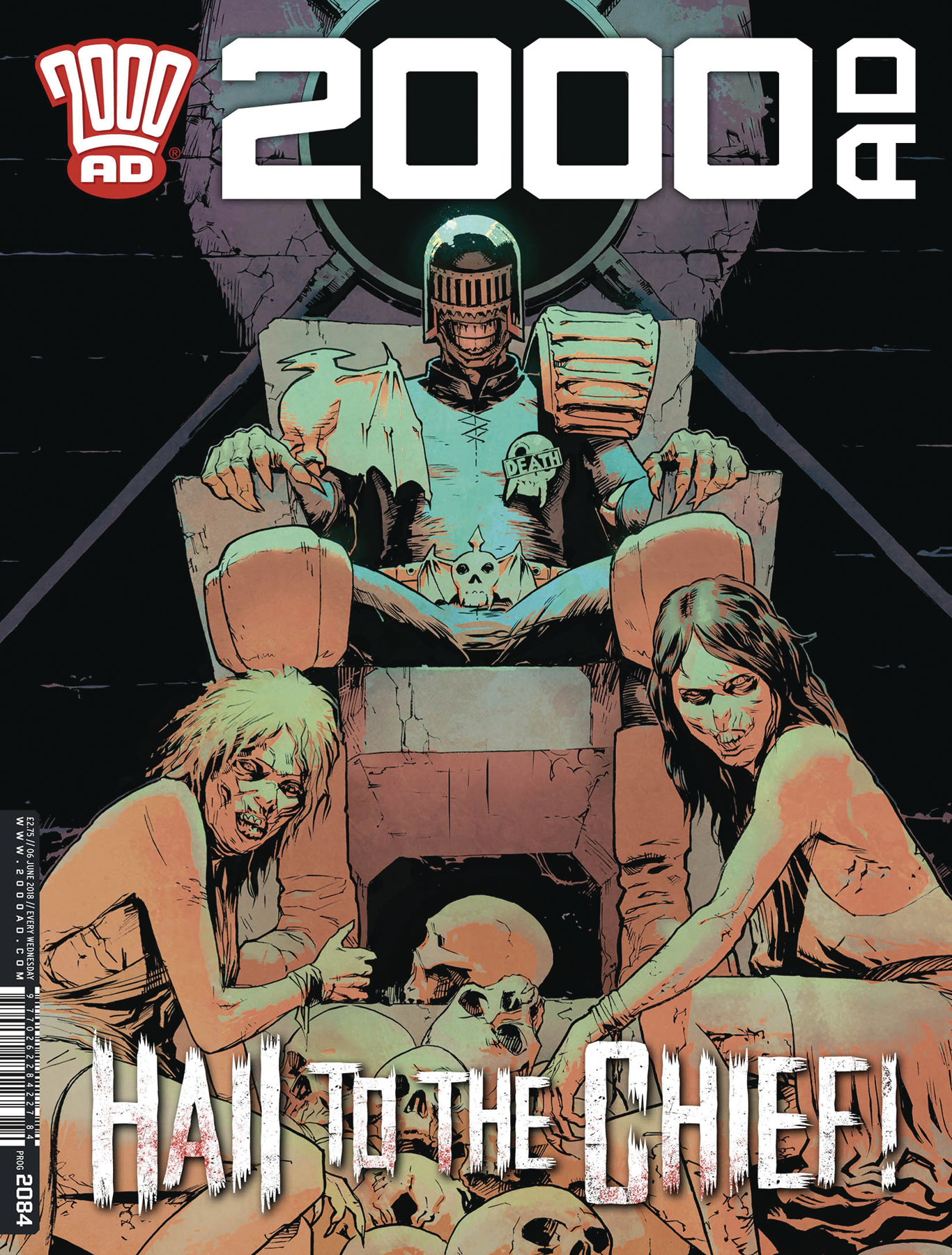 AUG182147
Incredible SF action from the Eisner-nominated UK anthology! Judge Dredd confronts the conspiracy at the heart of the Grand Hall of Justice in "The Small House"; Bridget Kurtis gets closer to the cult in Brink: "High Society"; horror lurks in the woods in Fiends of the Eastern Front: "1812"; psychic warfare erupts in Skip Tracer: "Legion"; and Gene the Hackman discovers a new breed that may be enemies or allies in Kingdom: "Alpha and Omega"!
In Shops: Oct 31, 2018
SRP: $27.00
JUDGE DREDD MEGAZINE #401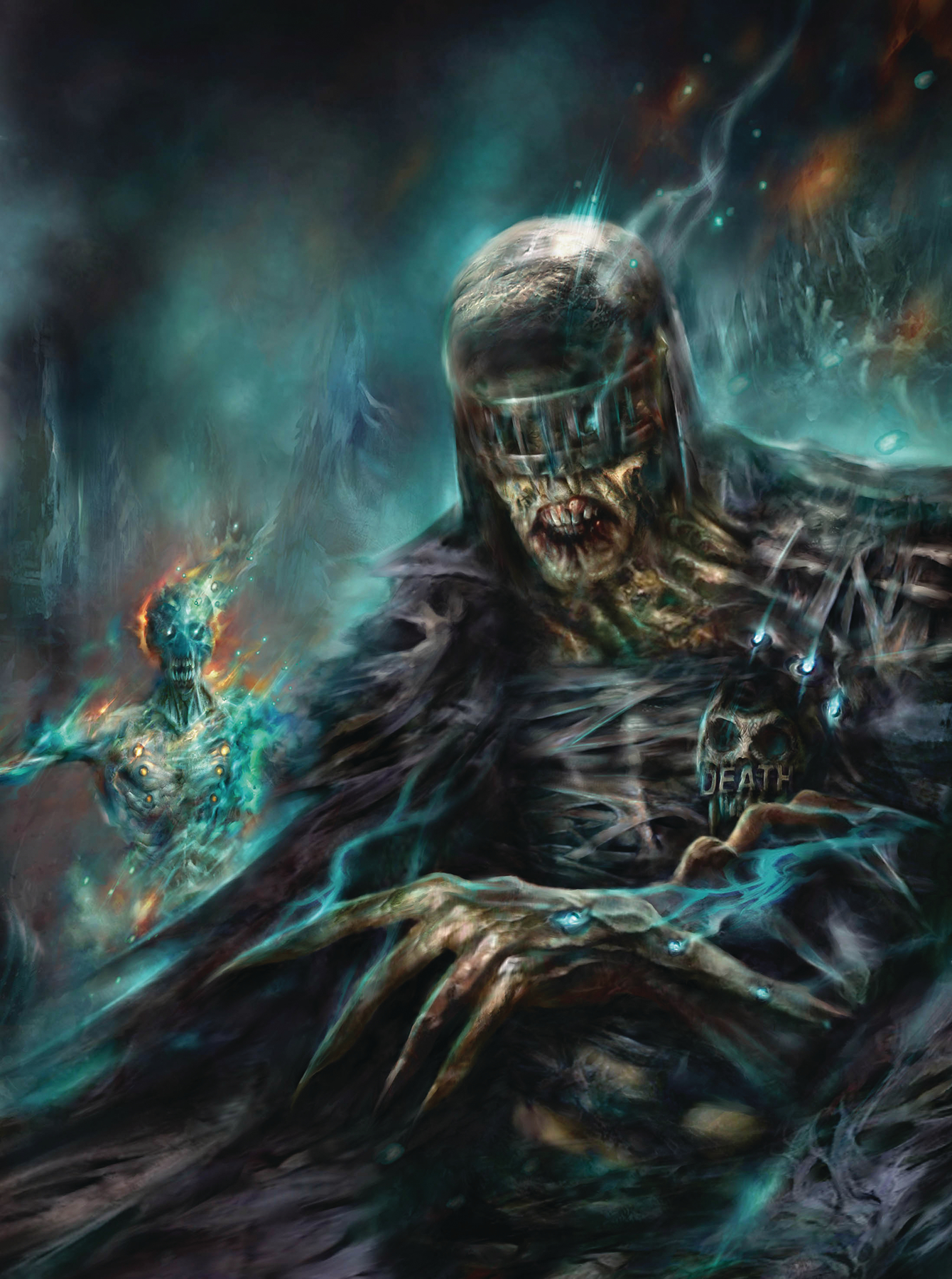 AUG182148
(W) John Wagner, Alan Grant, Ales Kot, Dan Abnett, David Hine, Tyruben Ellingson, John Reppion, Leah Moore
More action and adventure in the future-shocked world of Judge Dredd! Juves go on the rampage in Judge Dredd: "Quaranteens"; Badrock faces being demolished in Lawless: "Ashes to Ashes"; colonists are in the hands of mutants in Blunt; Judges Death, Fire and Mortis remake Dominion in their own image in "The Torture Garden"; and a ghost wants answers over his death in Storm Warning: "Over My Dead Body." Plus interviews, features and more, and in the bagged mini-trade, bullet-sprayed Hong Tong action with cop Johnny Woo of the Organised Crime Division!
In Shops: Oct 31, 2018
SRP: $16.00
SCREAM & MISTY HALLOWEEN SPECIAL 2018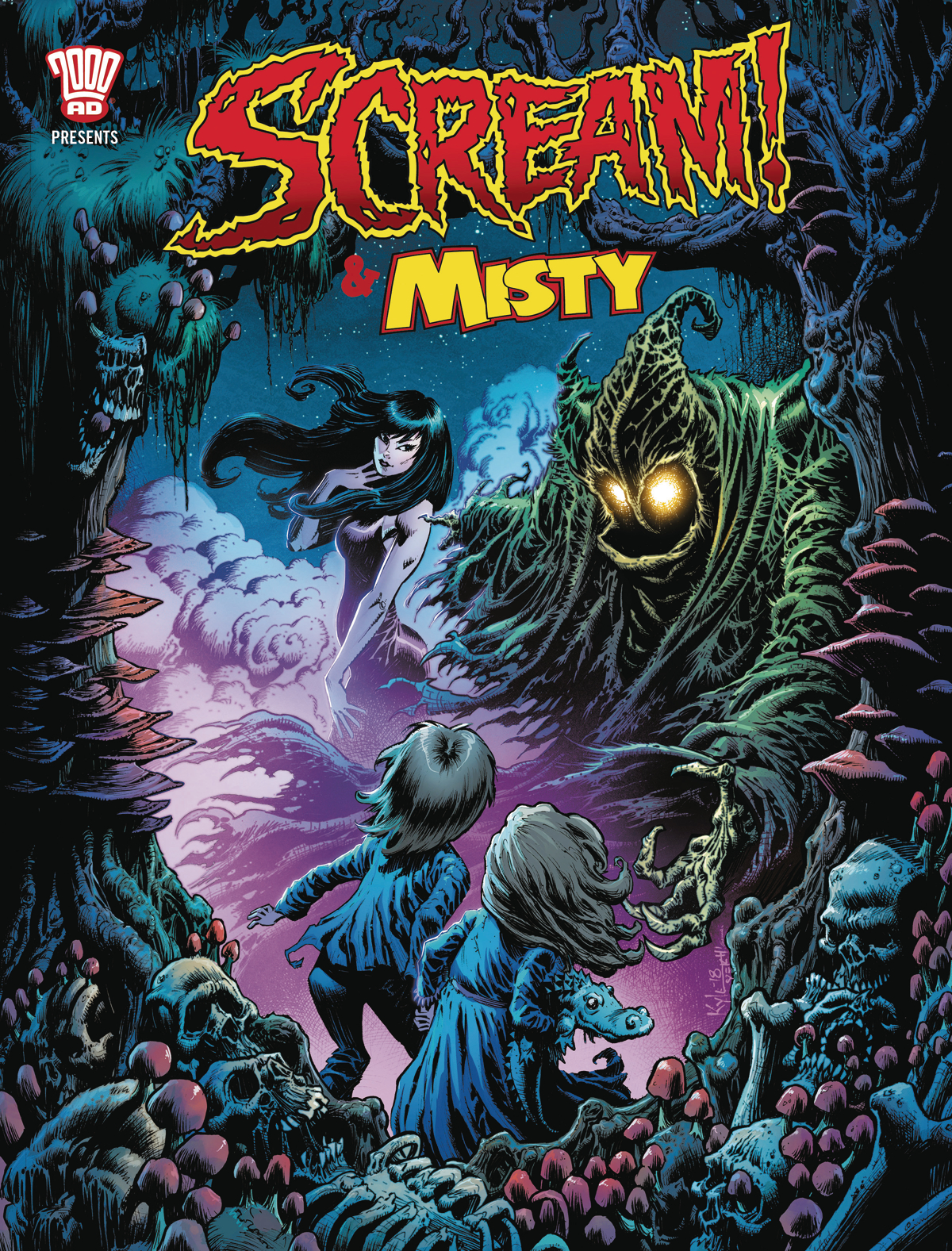 AUG182149
Following the success of last year's fright-filled outing, the Scream & Misty Special returns for 2018! Two of Britain's best loved comics have reunited offering an anthology of brand new tales, guaranteed to terrify and entertain you this Halloween! Featuring more treats than tricks, including the further misdemeanors of Max the computer in The 13th Floor, ghoulish goings on with the undead WW1 pilot the Black Max, zombie and vampire DNA combine to create a brand new horror sensation called Decomposition Jones plus a tomb full of other tales from the realms of the Mist.
In Shops: Oct 31, 2018
SRP: $7.99
MAZEWORLD COLLECTORS ED TP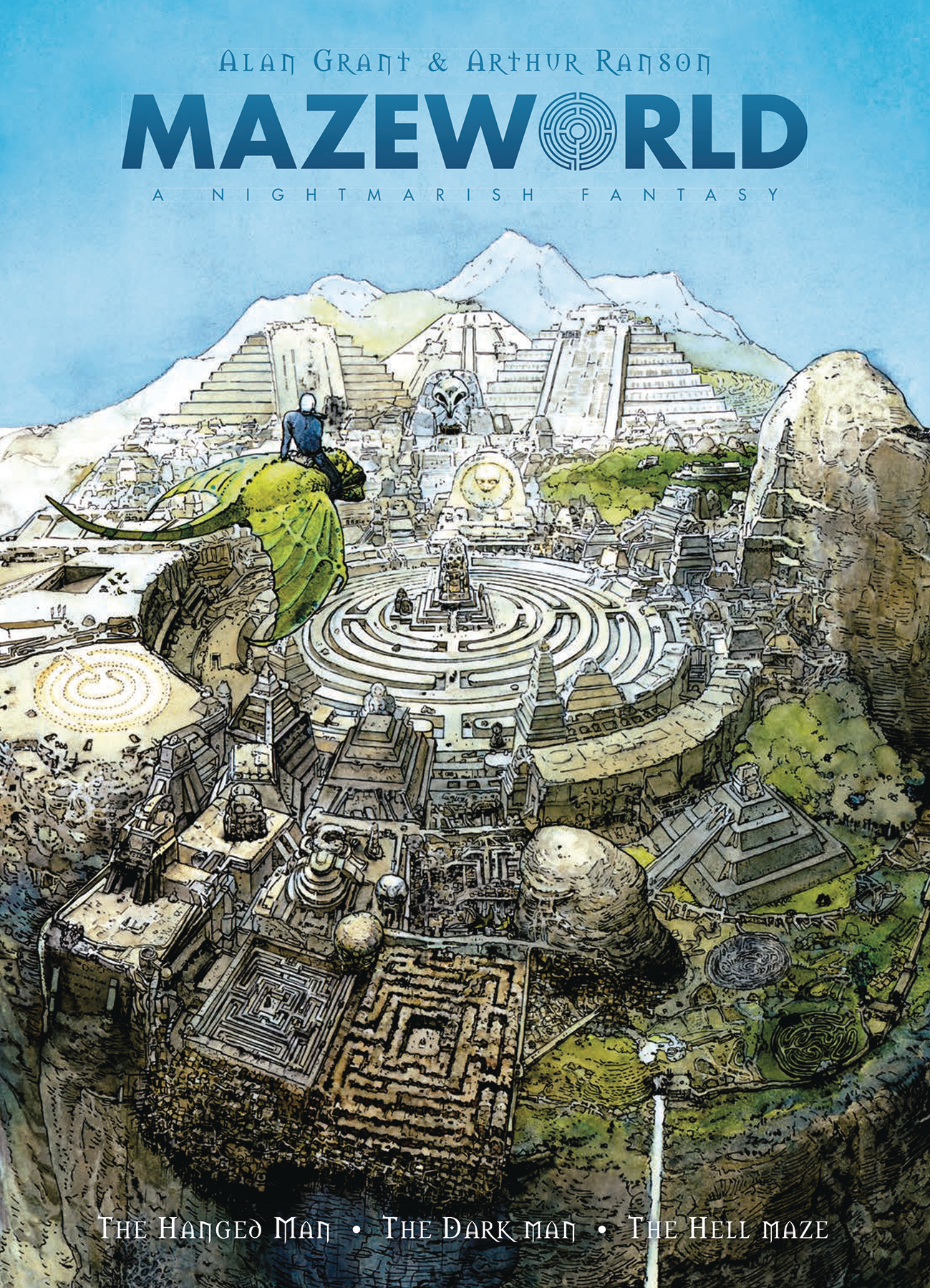 AUG182150
(W) Alan Grant (A) Arthur Ranson
From one of 2000 AD's most visionary creative teams. The complete fan-favorite Mazeworld saga in a larger, deluxe collector's edition. 30 years after the British parliament suspended the death penalty, the gallows have returned and Adam Cadman finds himself being the first person to be hanged since 1964. But as his life drains away, Adam is transported to a strange, new dimension, populated by warriors and mystical beasts: the bizarre Mazeworld!
In Shops: Oct 24, 2018
SRP: $29.99
BLACK MAX TP VOL 01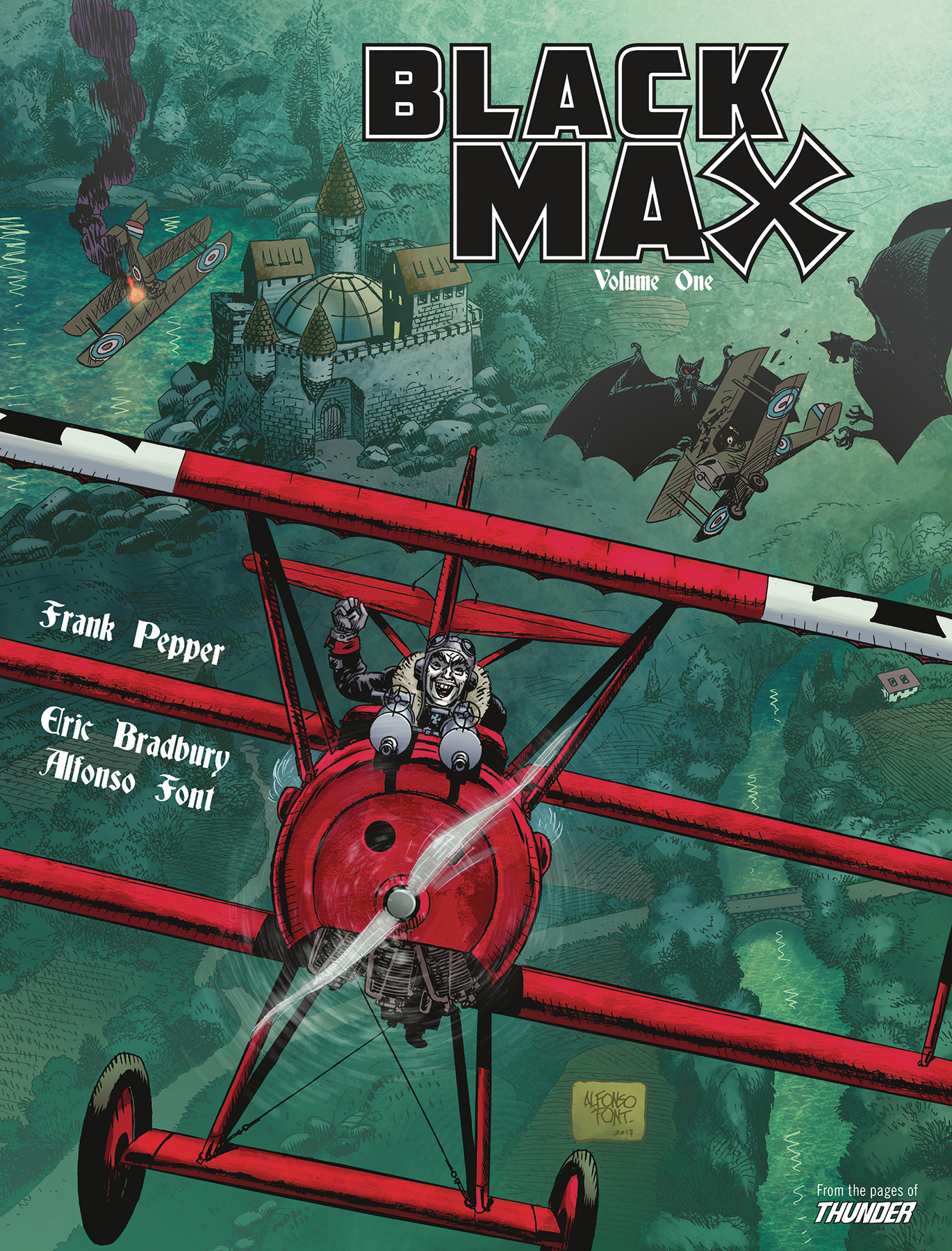 AUG182151
(W) Frank Pepper (A) Eric Braddock, Alfonso Font
Ace fighter pilot Baron Maximilien Von Klorr is the scourge of the skies, menacing the Allied forces during the bloodiest battles in WWI. Skilled, ruthless and in possession of two giant, mutated kingbats who fight by his side, Von Klorr AKA Black Max is almost unstoppable. Only the brave pilots of the Royal Flying Corps, including Lieutenant Tom Wilson, oppose the Black Max's complete dominance of the air. Thrilling supernatural war comics from the pages of classic British comics Lion and Thunder!
In Shops: Oct 24, 2018
SRP: $16.99
13TH FLOOR TP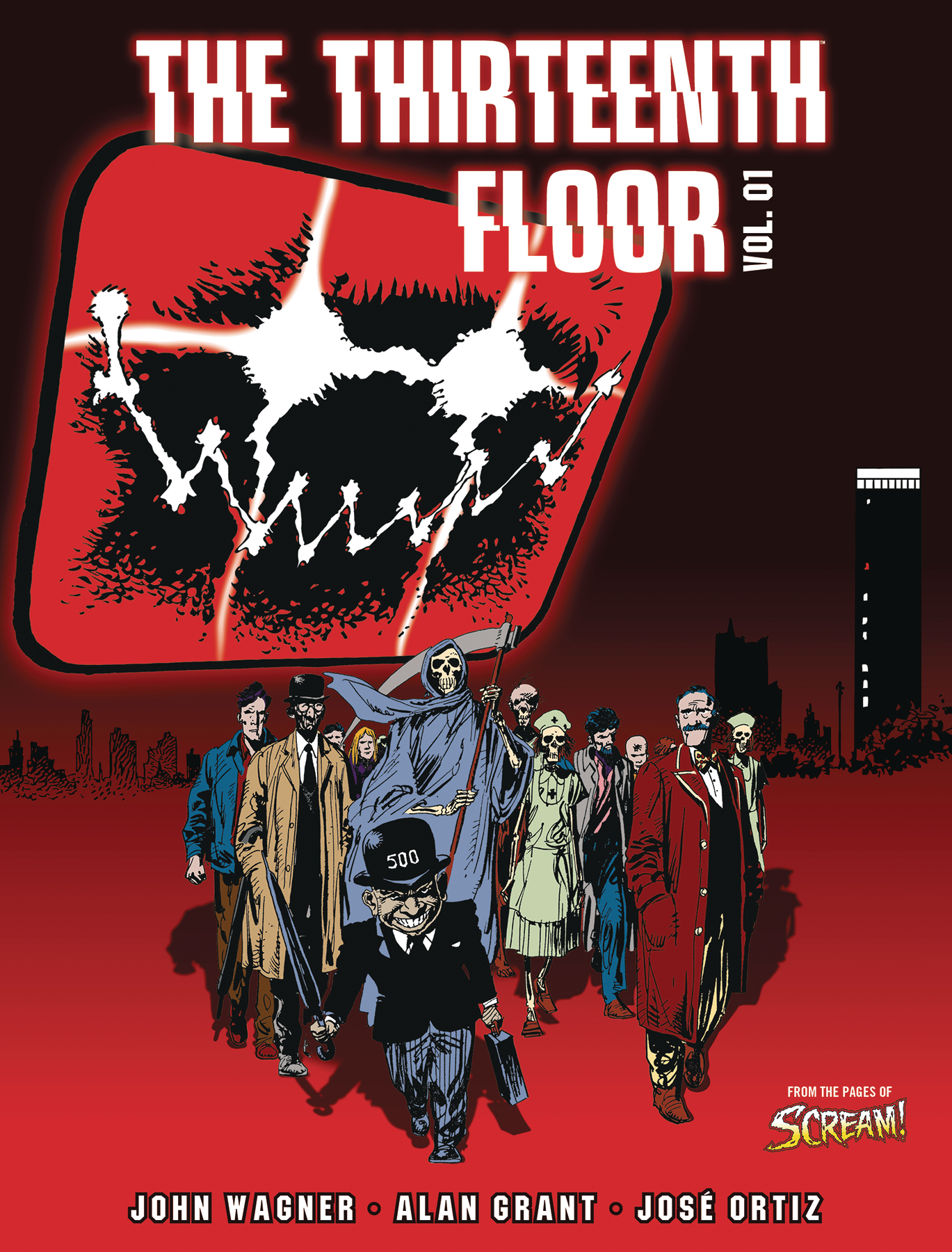 AUG182152
Maxwell Tower is a state-of-the art tower block, a bold, experimental council tenement, run by an A.I. called Max. As building superintendent, Max's primary function is the welfare of his tenants, which he takes very seriously. And if anyone threatens either the residents or the building itself, they can expect a visit to the thirteenth floor, a place where nightmare and reality become one! This beautifully illustrated, darkly comical first volume includes the complete run of the strip from the legendary boy's comic, Scream!
In Shops: Oct 31, 2018
SRP: $22.99
DARK JUSTICE DOMINION HC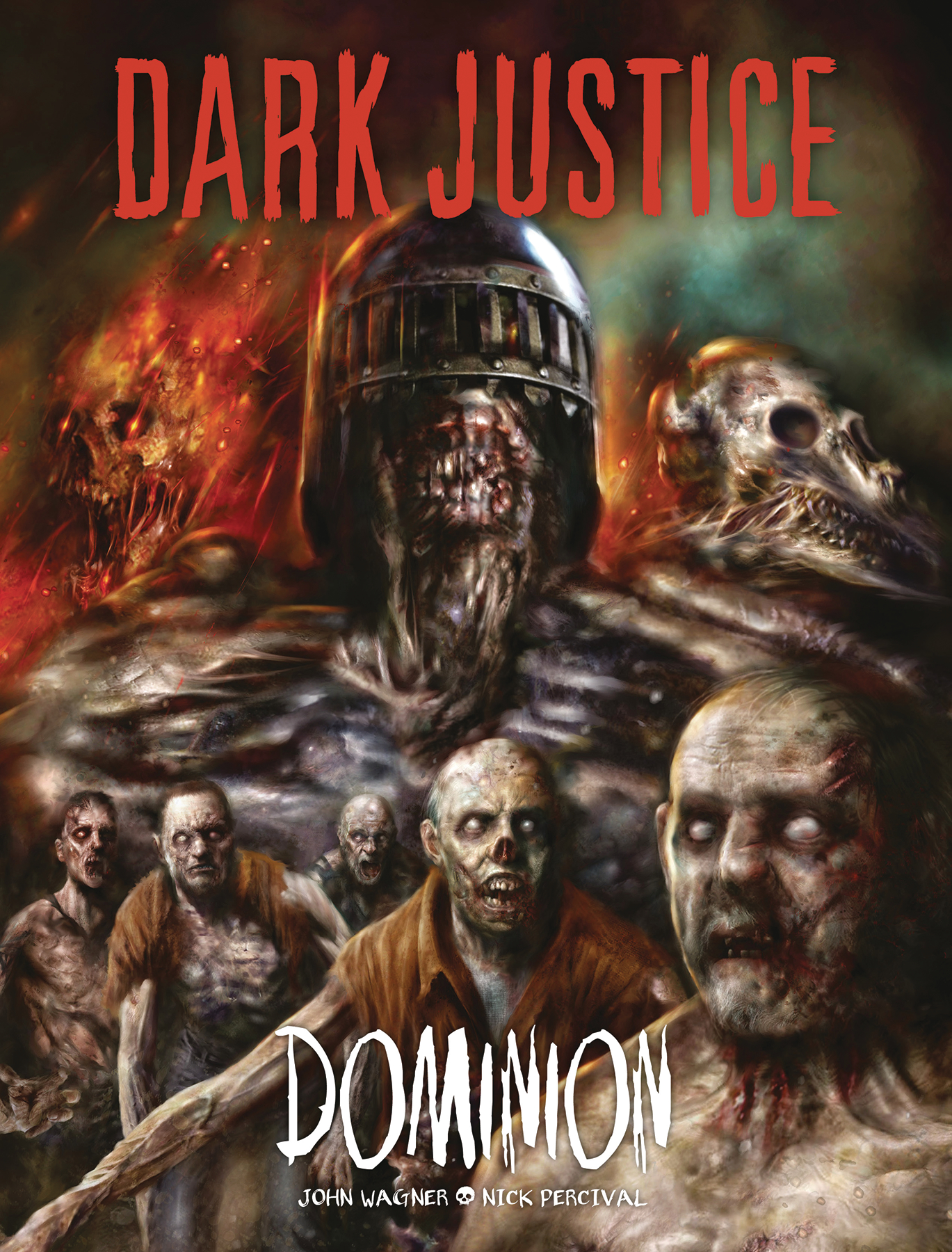 AUG182153
(W) John Wagner (A) Nick Percival
The cargo ship Solips, en-route to a colony on a remote planet, finds three figures drifting through space.  But these might prove to be the last passengers the ship ever pick up! Judges Death, Fire, and Mortis soon find they have an entire colony where they can administer their twisted justice to the living. Can the colonists survive their dominion?
In Shops: Oct 24, 2018
SRP: $24.99
DREDD FINAL JUDGEMENT #2 (MR)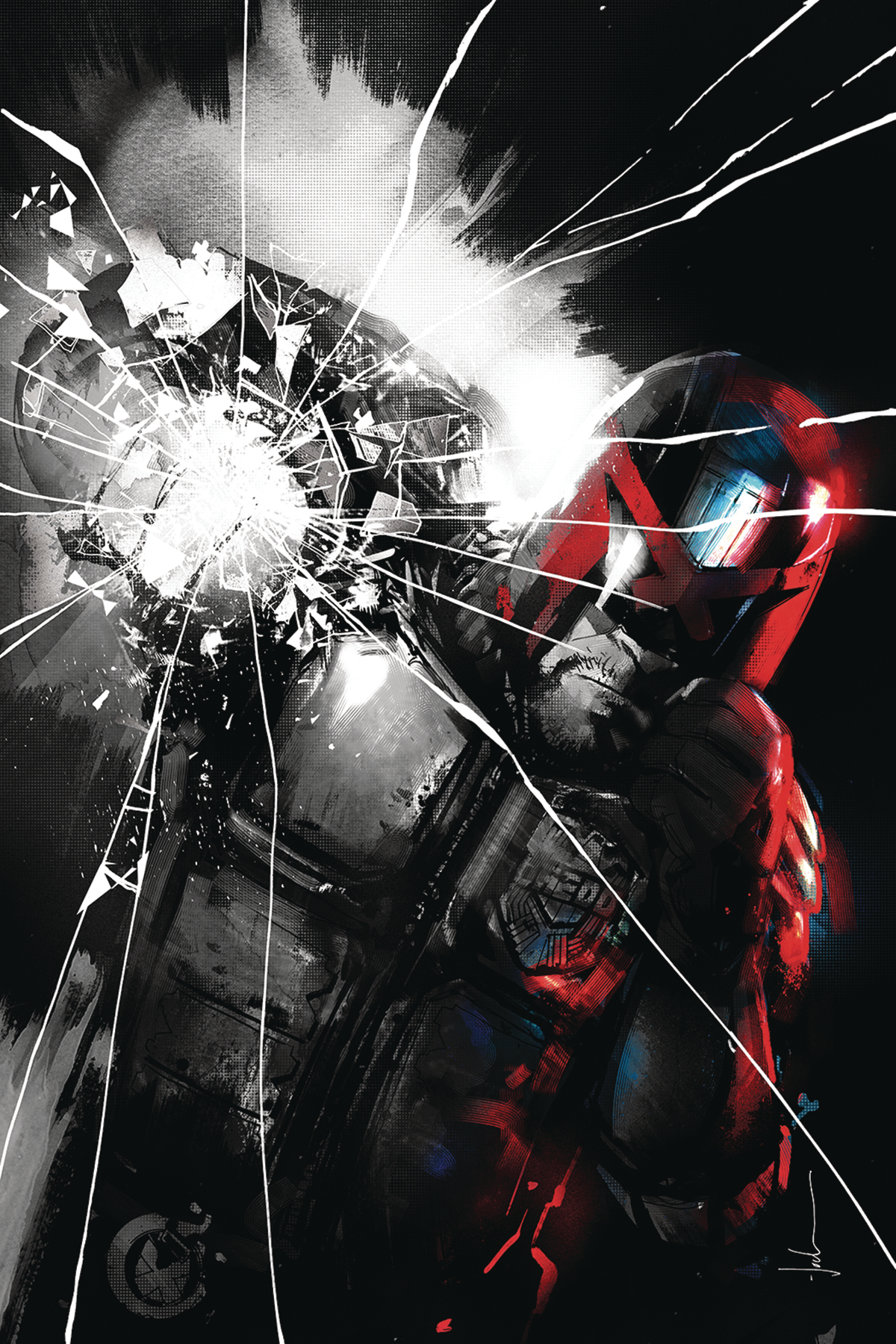 AUG182154
(W) Arthur Wyatt, Alex De Campi (A) Henry Flint (CA) Jock
The final comic-book sequel to the cult movie Dredd, and it's the epic clash that fans have been waiting for – Judge Dredd versus Judge Death! Who will live and who will die in the climactic face-off? Scripted by Arthur Wyatt and Alex De Campi, and illustrated by Henry Flint, this two-issue mini-series features exclusive covers by Jock.
In Shops: Oct 24, 2018
SRP: $3.99
SNIPER ELITE RESISTANCE #3 CVR A GODDARD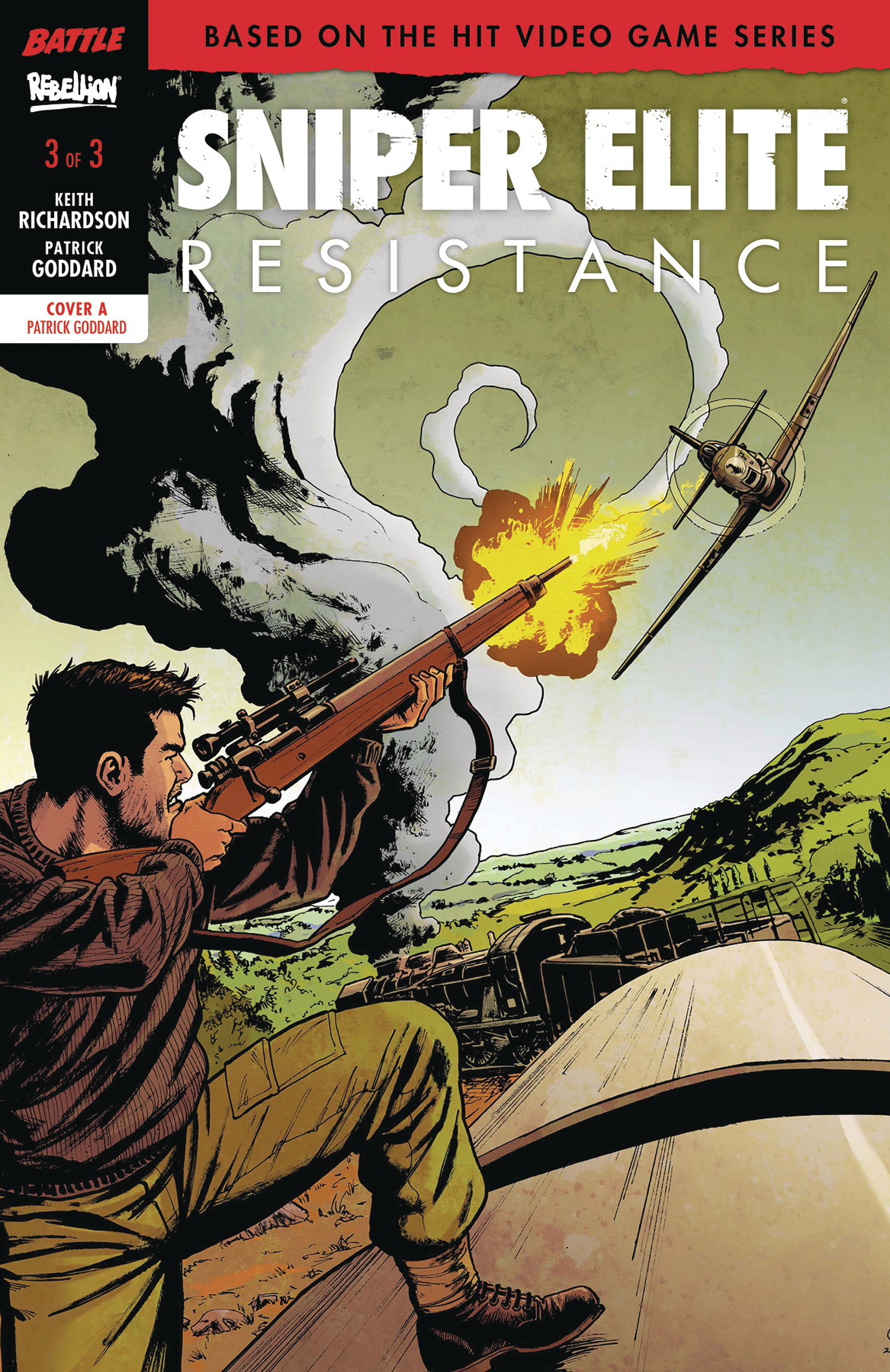 AUG182155
(W) Keith Richardson (A/CA) Patrick Goddard
Based on the bestselling Rebellion videogame! Karl Fairburne must escape Occupied Angouleme, and he find support comes from a very unexpected source! Scripted by Keith Richardson and illustrated by Patrick Goddard, with two covers by Goddard and Carlos Ezquerra!
In Shops: Oct 24, 2018
SRP: $3.99
SNIPER ELITE RESISTANCE #3 CVR B EZQUERRA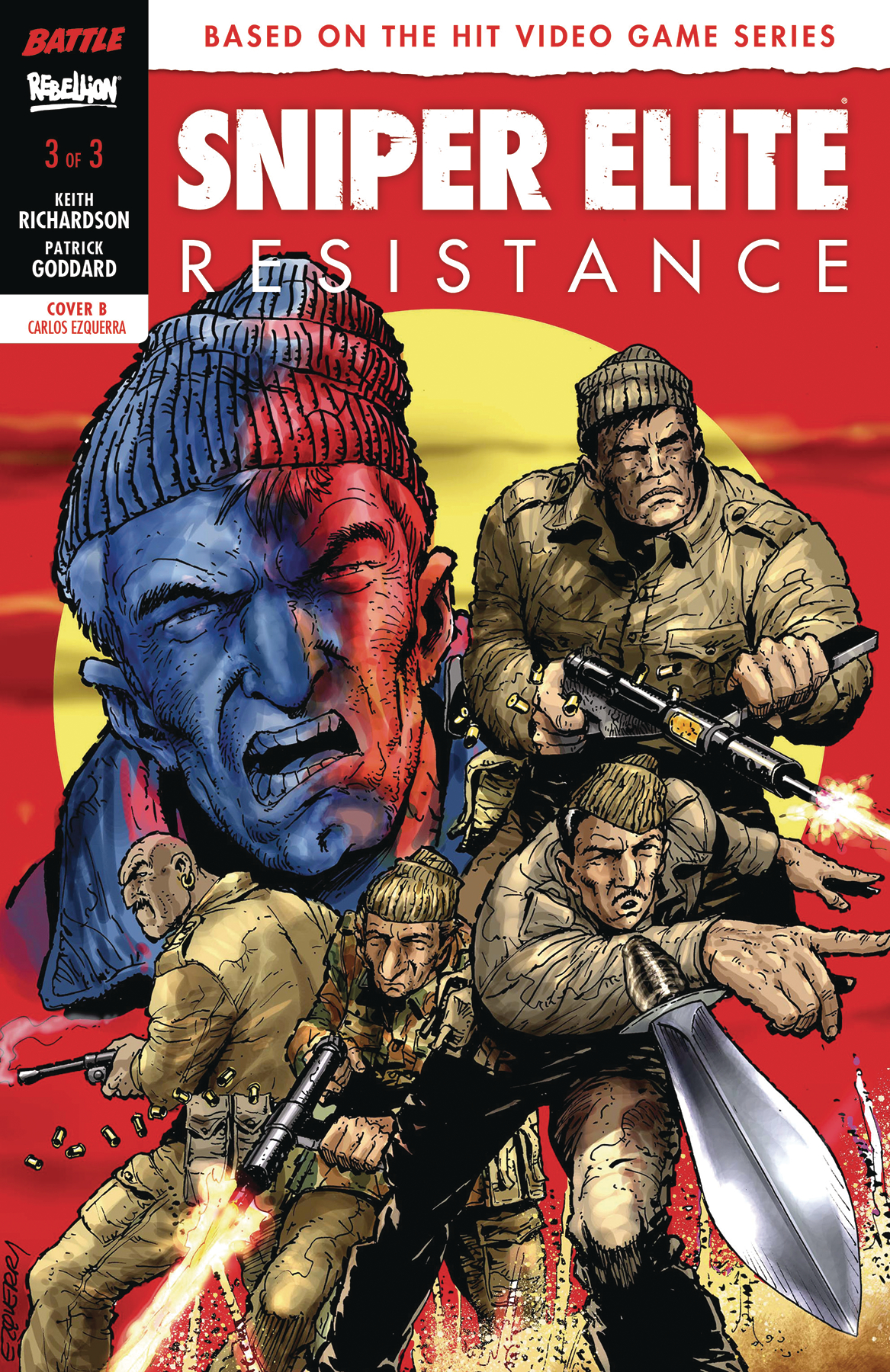 ---
---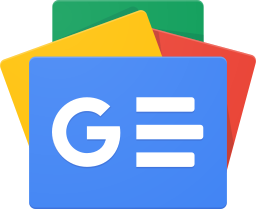 Stay up-to-date and support the site by following Bleeding Cool on Google News today!