Superman: Year One #2 will be in stores next week from DC Comics, by the creative team of Frank Miller and John Romita Jr., and that means that over the next few days, it will likely show up as an EX-X-XCLUSIVE preview on a compliant DC media partner website, part of the quid pro quo relationship between the comic book media and the publishers they cover that drives the click economy of the comics news business.
But we've got one first. At first, we were beginning to worry, as our Mysterious Benefactor had yet to send us any pages from next week's DC Comics ahead of their media partner preview releases, but then, our dog started barking and we heard a rustling on our porch and a knock at the door. We opened the door to find the disembodied floating head of Grant Morrison, astral projecting to our porch, his head a glowing purple hue. Morrison opened his mouth and shrieked, a wail that cut through to our very soul, and then he was gone. Was he ever really here? We may never know, but these 3 pages from Superman: Year One #2 were psychically etched into our minds, along with 1 page from Superman's Pal Jimmy Olsen #2.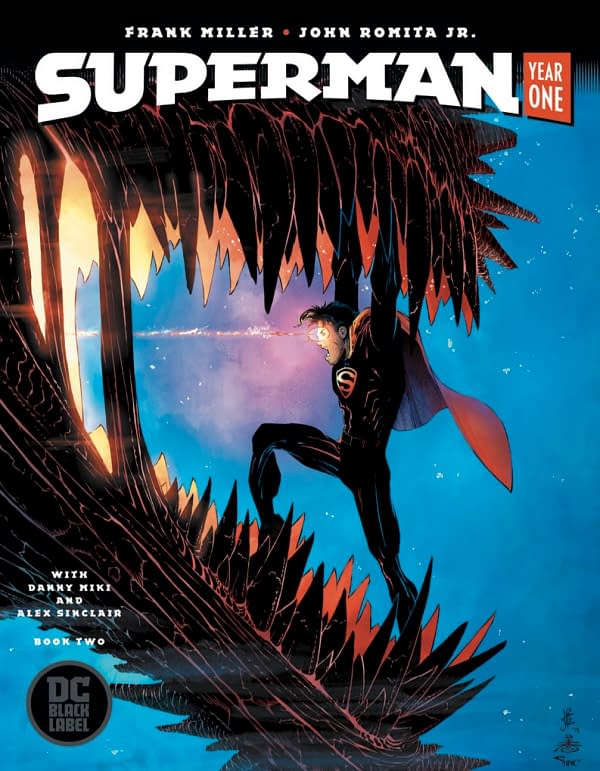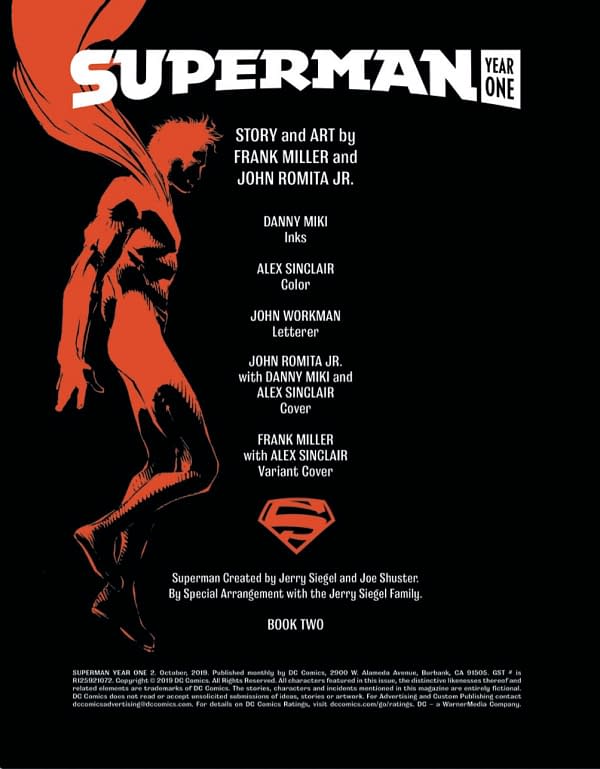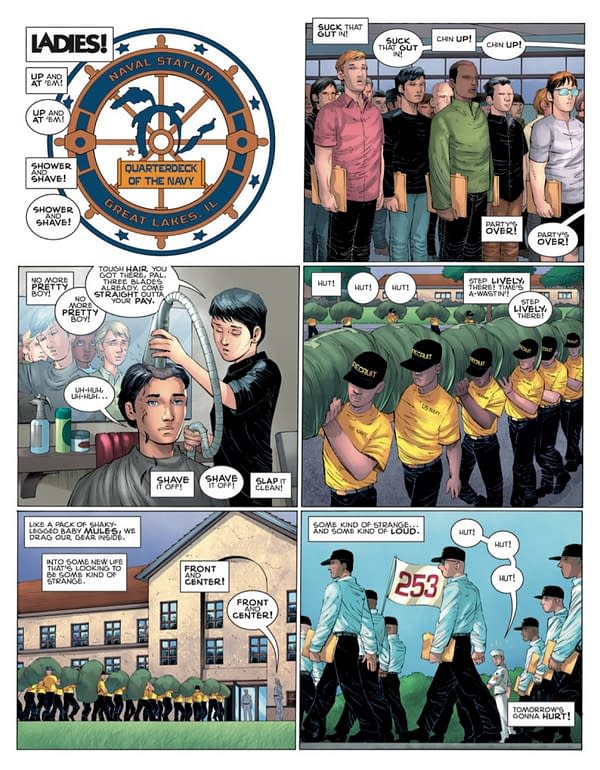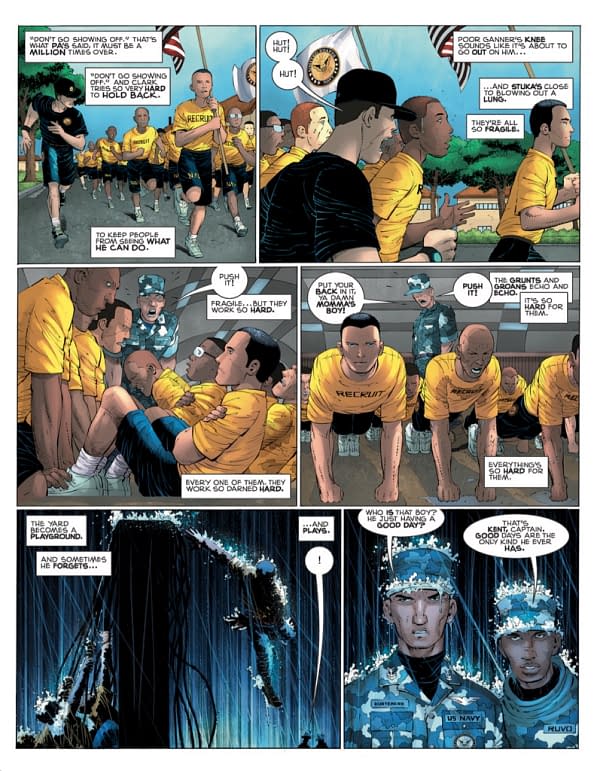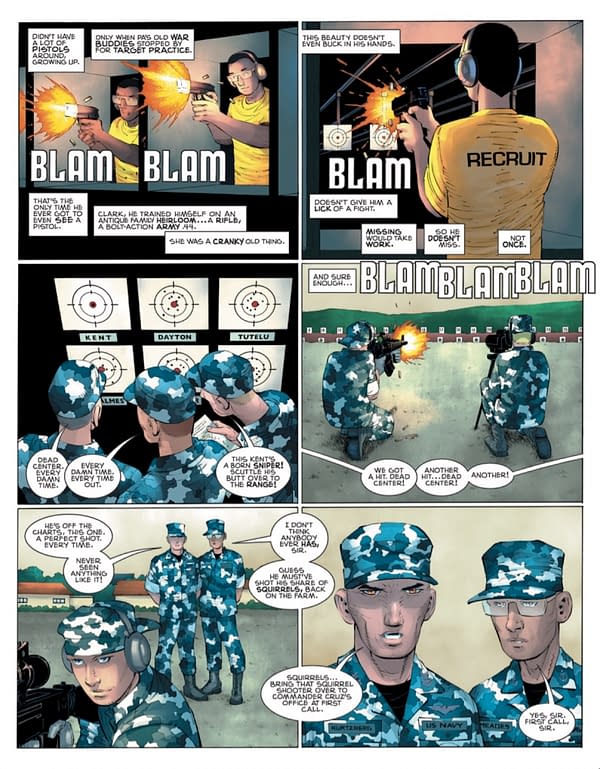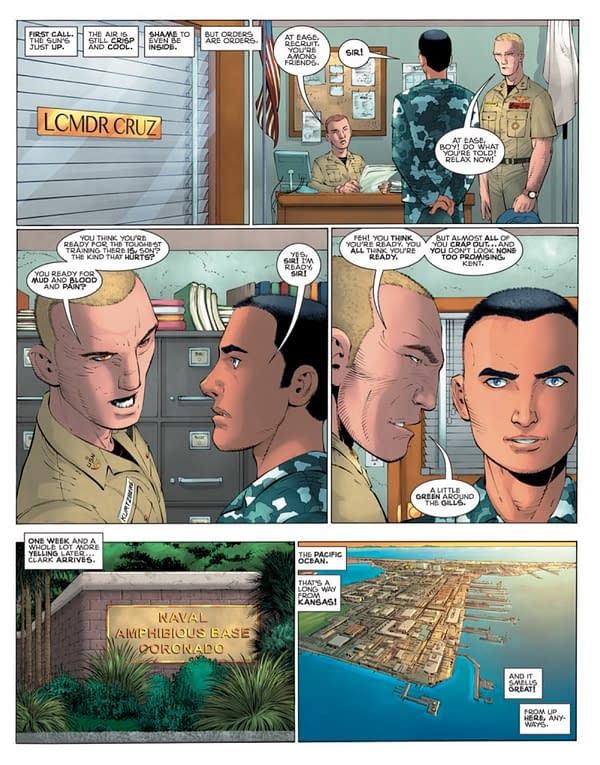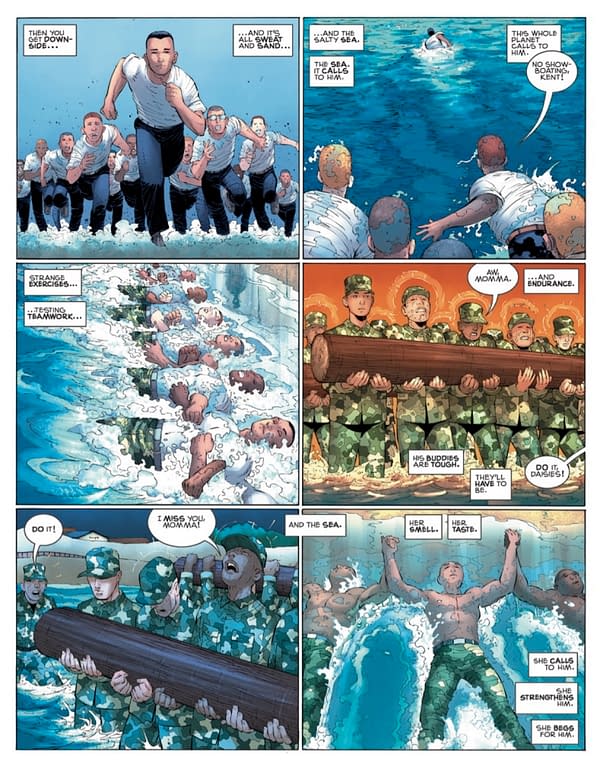 For the rest, pick this up for eight bucks at your comic shop on Wednesday.
SUPERMAN YEAR ONE #2 (OF 3) ROMITA COVER (MR)
JUN190465
(W) Frank Miller (A) Danny Miki (A/CA) John RomitaJr
Clark Kent's journey of self-discovery continues in the second installment of Frank Miller and John Romita Jr.'s remarkable reimagining of Superman's origin story. This chapter takes young Clark to the Pacific coast and beyond, as he discovers a place as sensational as he is…Atlantis! There he meets new people, finds love, clashes with gargantuan beasts and discovers the man he's meant to be.
In Shops: Aug 21, 2019
SRP: $7.99
And here's one page from Superman's Pal Jimmy Olsen #2, also in stores on Wednesday, by Matt Fraction and Steve Lieber.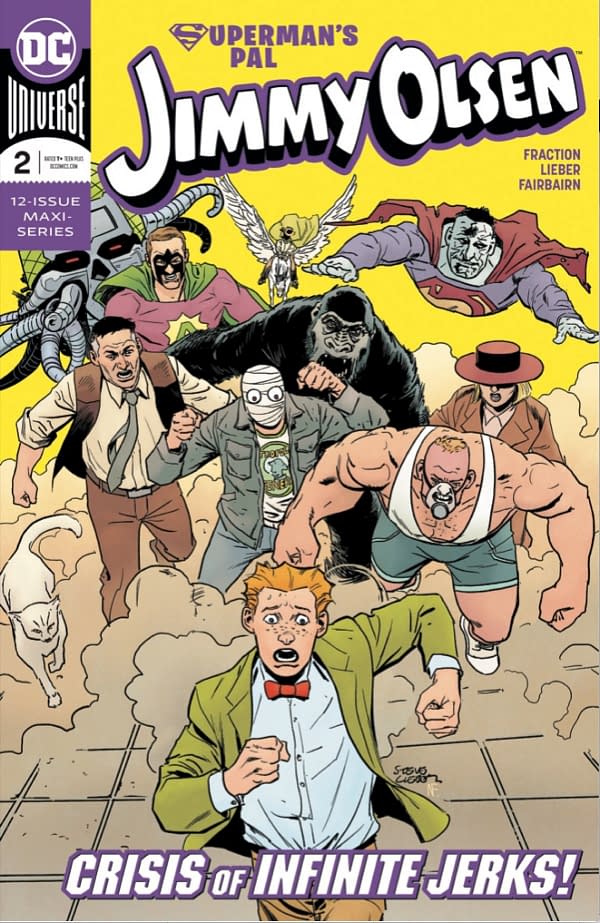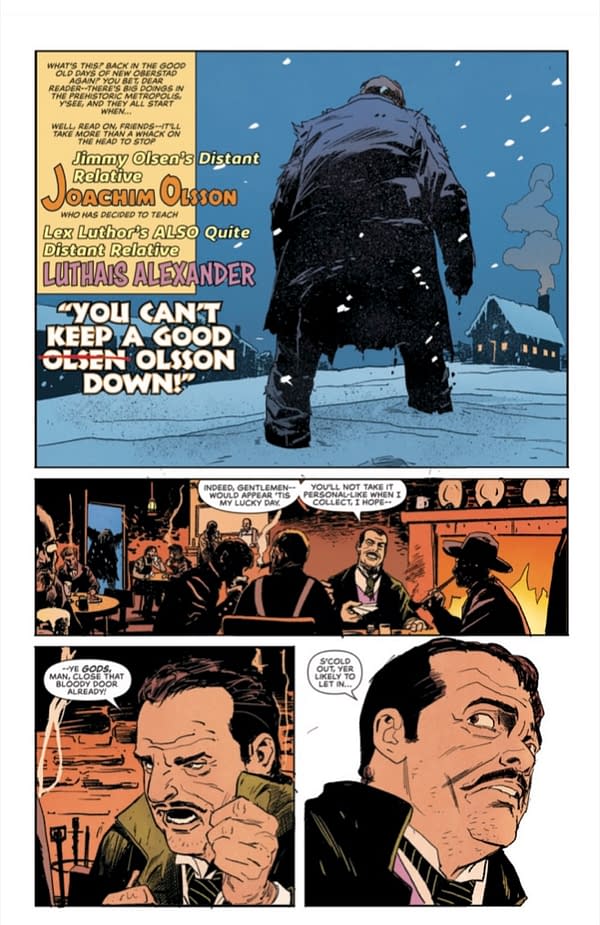 SUPERMANS PAL JIMMY OLSEN #2 (OF 12)
JUN190542
(W) Matt Fraction (A/CA) Steve Lieber
Only Jimmy Olsen knows what Superman's secret superpowers truly are-and now those mysteries will finally be shared with you! And only you. Don't tell anyone. And Jimmy won't have any of his pal's super-abilities to help him get out of his latest jam as he hits the dark and dirty streets of Gotham City!
In Shops: Aug 21, 2019
SRP: $3.99
Enjoyed this article? Share it!