A Big Change For The Savage Dragon – FCBD Spoilers
We covered the controversy over the choice for Savage Dragon to be the Image Comics Free Comic Book Day title of choice. But now we have a chance to read it.
There's a big of an exposition mountain to get over – Savage Dragon has published over 200 issues with stacks of trade paperbacks for new readers to catch up with. And this does seem to be a sales pitch to read them all…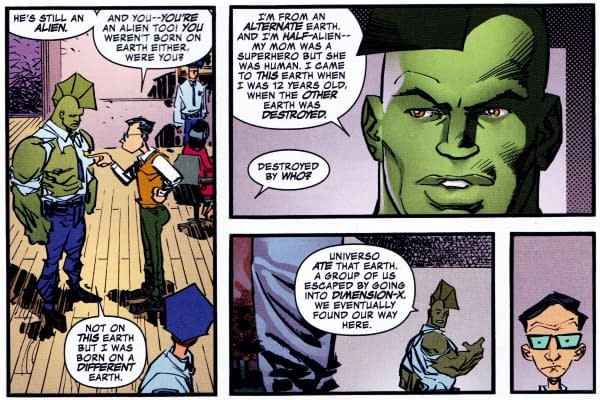 And with Macolm Dragon, the son of the Savage Dragon, he certainly has a legacy to keep bumping into, such as a bunch of his step-siblings…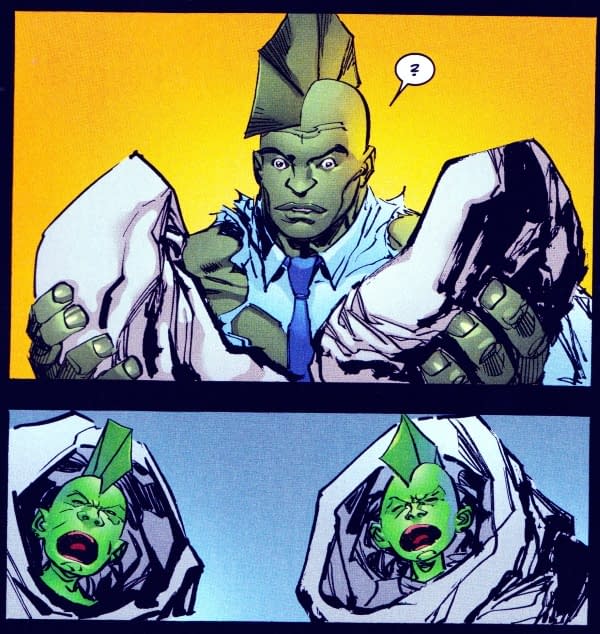 It might touch more of a nerve, as we discover a truth about is recently established relationship with XXX. And, after the threesomes in recent issues, we have a little more traditional "threesome" to contend with.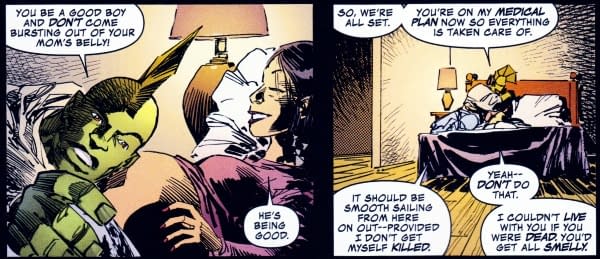 In fact, maybe this might be a better title for the old man?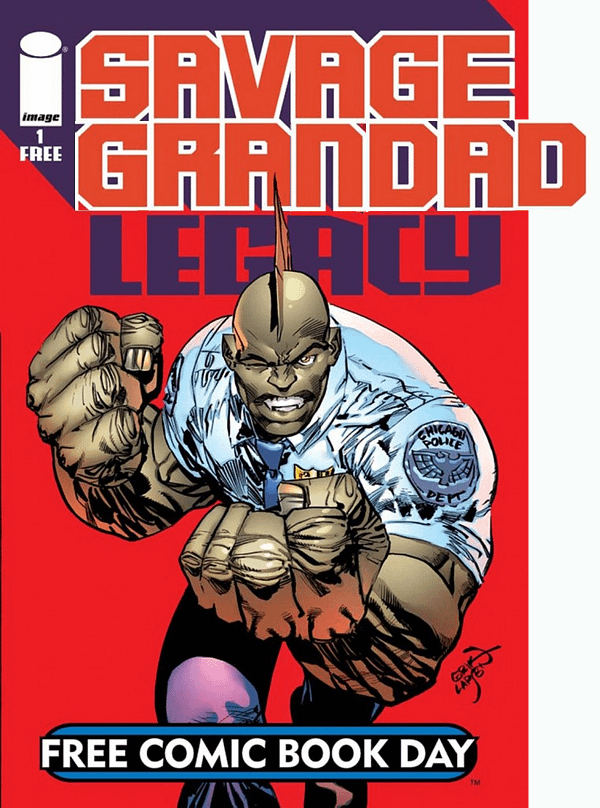 It's a great comic. Hope you can pick it up on May 2nd from participating comic stores. Follow other FCBD coverage here later today. Be warned… spoilers kill.