A Brand New Universe For The X-Books? And Is Johnny Storm Getting Hitched?
A year ago, I ran rumours that Marvel were to cancel the X-Men, dismissing them as hokum. Of course, the X-Men books have gone away, briefly, ish, for the Secret Wars event and titles. Hardly the same thing. But could it have been a game of telephone?
Talking to CBR, Marvel EIC Axel Alonso does seem to tease another discussion point that the X-Men books would be getting their own separated universe away from the rest of the Marvel books for mpvie-related political reasons, saying,
We'll wrap with solietaire, who's looking several months into the future to ask, "Can you give us any hints about what's to come for the X-Franchise beyond the summer?"

Alonso: The X-Men office is taking the opportunity of "Secret Wars" to build an entire new world for the characters — to create a shared universe within the X-books that's set off by a huge event/incident/surprise. At that point, they're going to introduce a new team that feels unlike anything you've seen before. It'll be… "extraordinary."
A League Of Extraordinary X-Men? With the Xbooks on hiatus for Secret Wars, and those rumours that Marvel would like them cordoned off due to the Marvel Studios deals with Fox, could this extend beyond the Secret Wars? Or could those rumours have actually only been referring to this Secret Wars plan and nothing more?
Or does Axel just like a really good old tease?
Talking of teases, and being a little more on solid ground here, Axel started regarding the Human Torch joining the Uncanny Inhumans, saying,
Alonso: Johnny Storm's history with the Inhumans was a factor. That's all I can say for now.
But from Wired, Marvel editor Nick Lowe was a little more… open.
"It's fitting that the first Marvel hero to encounter the Inhumans is joining up with them," said Nick Lowe, senior editor at Marvel. "Johnny Storm is one of the best characters in the Marvel U and he's shaking up the Inhumans side of the Marvel U in a big way. Just wait until you see the last page!"
Is the Human Torch going to marry Crystal? It has been in the cards for a few decades…
Anyway, here's a look at Blastr's reveal of another Secret Wars series, Captain Britain and the Mighty Defenders, by Al Ewing and Alan Davis… – Welcome to Battleworld — where, in what's left of Mondo-City One, Boss Cage is the law!

– When the fascist futuropolis annexes neighboring Yinsen City, who'll stand up for Ho Yinsen's dream of universal peace?

– If you liked the Mighty Avengers — you'll love the Mighty Defenders!
---
---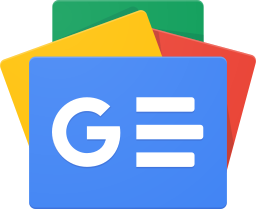 Stay up-to-date and support the site by following Bleeding Cool on Google News today!