Tomorrow sees the release of Dark Nights: Metal #6, the culmination of the event by Scott Snyder and Greg Capullo that showed everybody else how it's done. And worked collaboratively with creators such as Neil Gaiman, Grant Morrison and Neal Adams (as opposed to Dave Gibbons and JH Williams III finding out about their respective revived properties on Bleeding Cool) to bring a sense continuity and craziness to the DC Universe.
A lot rested on its shoulders. Here are a few things we can expect from tomorrow's issue – and things we have been promised.
Launching the New Age Of Heroes. We have seen mention of Immortal Men and New Challengers, but there's Damage, Sideways, Silencer, The Terrifics and more to kick out.
The world of Sandman is returning with Sandman Presents. Can we expect a conclusion to the Dream story to lead into that?
No Justice, the next Justice League series must be set up, and DC did announce a lot of other League business, so maybe not towards New Justice with Justice League Odyssey, Justice League Dark and the new Hall of Justice? Titans too?
And what do the covers and/or preview suggest?
Batman has a Joker up his sleeve. Handy when fighting a Batman who became the Joker.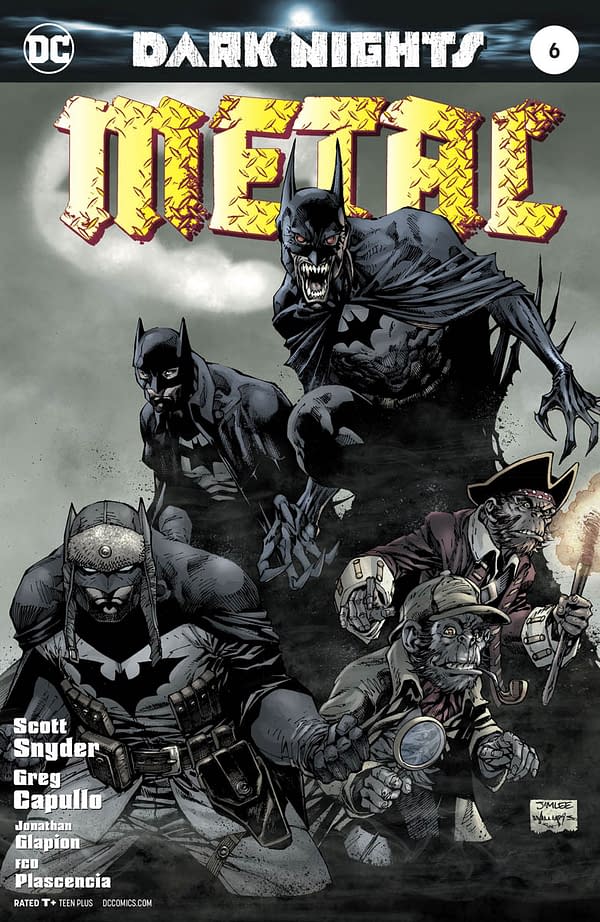 How to fight an army of multi-dark-dimensional Batmen? Have your own army of Batmen. Millar Red Son Batman, Kelly Jones Vampire Batman, Gotham By Gaslight Batman and a Pirate Chimp too.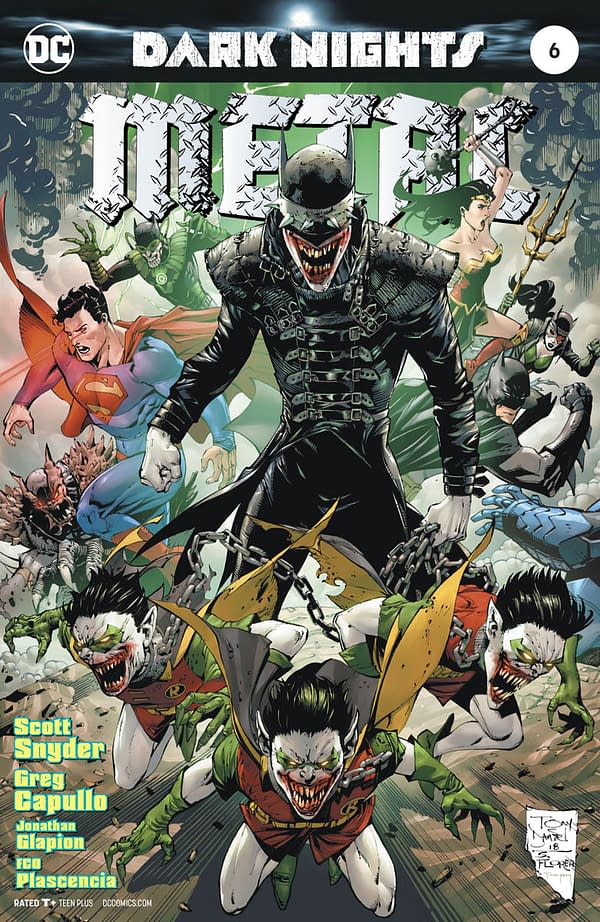 But you have to deal with his Robins too…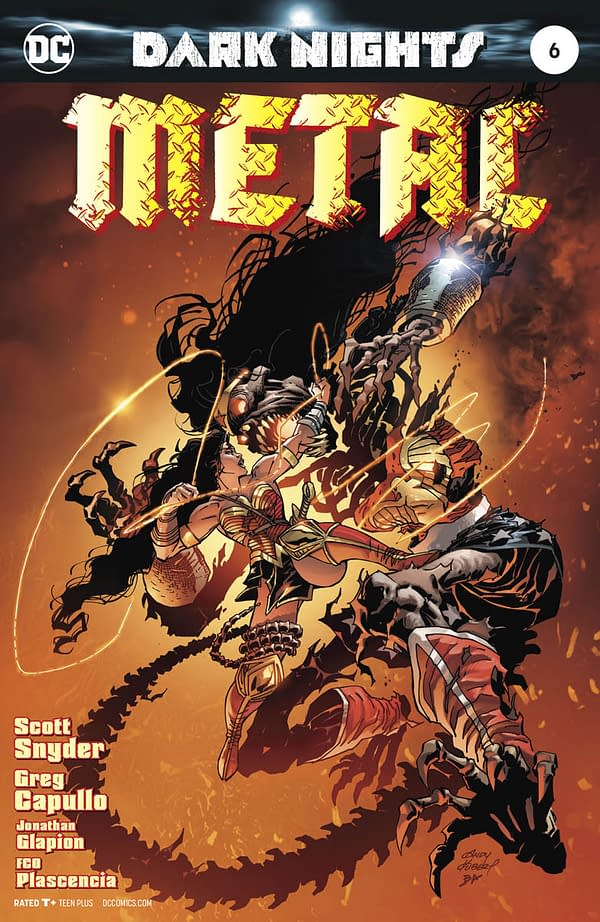 And everyone has their own homunculus to fight. Wonder Woman looks like getting a strong presence in the issue too.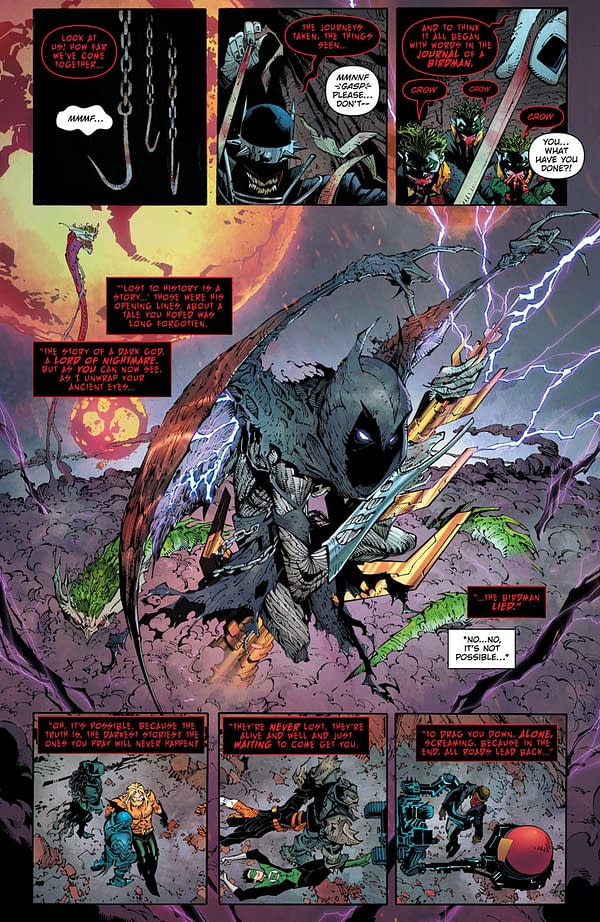 A new future – and past – for Hawkman and Hawkwoman needs laying out.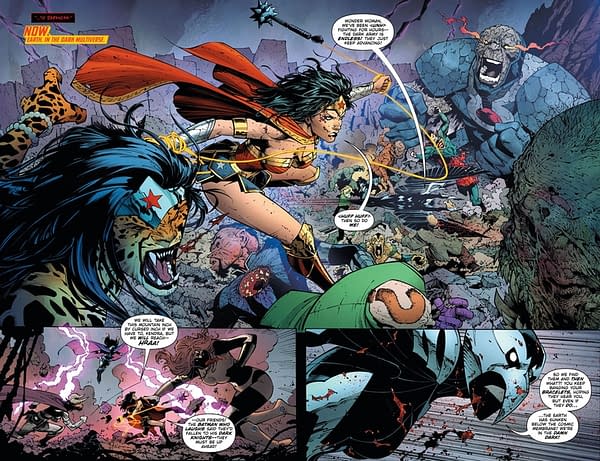 There' been a lot of talk about universe origins, the nature of reality, the invasion of the dark multiverse, we probably need some Secret-Wars type reset button to the whole thing…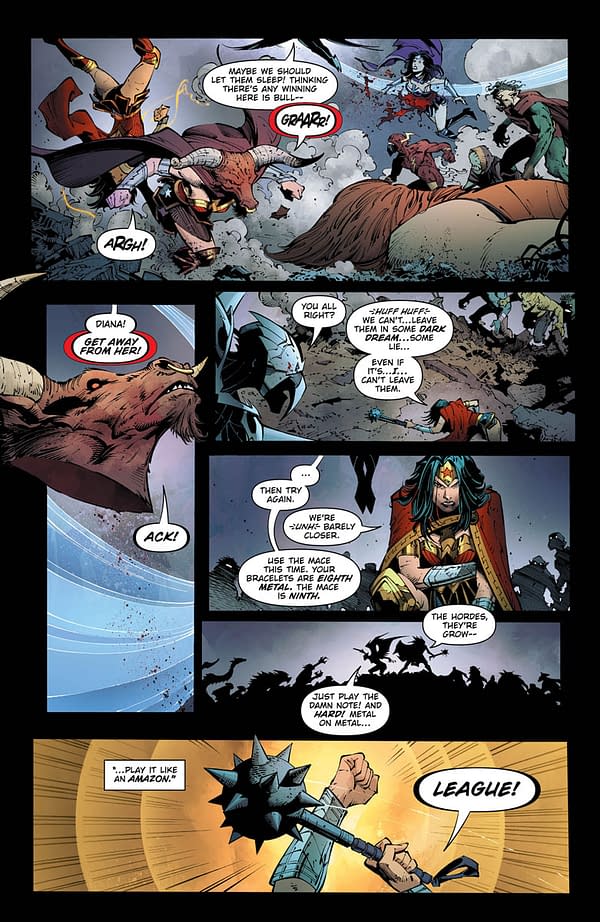 And yes, the metals, what named the whole series, how will they exist in the new reality? Might we get some Metal Men…?
The Terrifics start here… could it all be too much for Greg Capullo and Jonathan Glapion to handle?
Here comes tomorrow.
DARK NIGHTS: METAL #6
(W) Scott Snyder (A/CA) Greg Capullo, Jonathan Glapion
All roads lead…to darkness. In the devastating and epic conclusion to DC's cataclysmic event series, heroes from across the universe make their final charge into the unknown to battle the forces of the Dark Multiverse! Space and time, dreams and nightmares, all will collide – and what is left at the end will leave the DC Universe irrevocably changed!In Shops: Mar 28, 2018
SRP: $4.99
Enjoyed this article? Share it!