A House of Mysteries Awaits 'Monstress' #21 (REVIEW)
[rwp_box_recap id="0"]
Every single time a new issue of Monstress comes out, I have to pace myself. I want to dive into the new issue, knowing that Marjorie Liu and Sana Takeda are going to transport me to a place that only exists in their comic.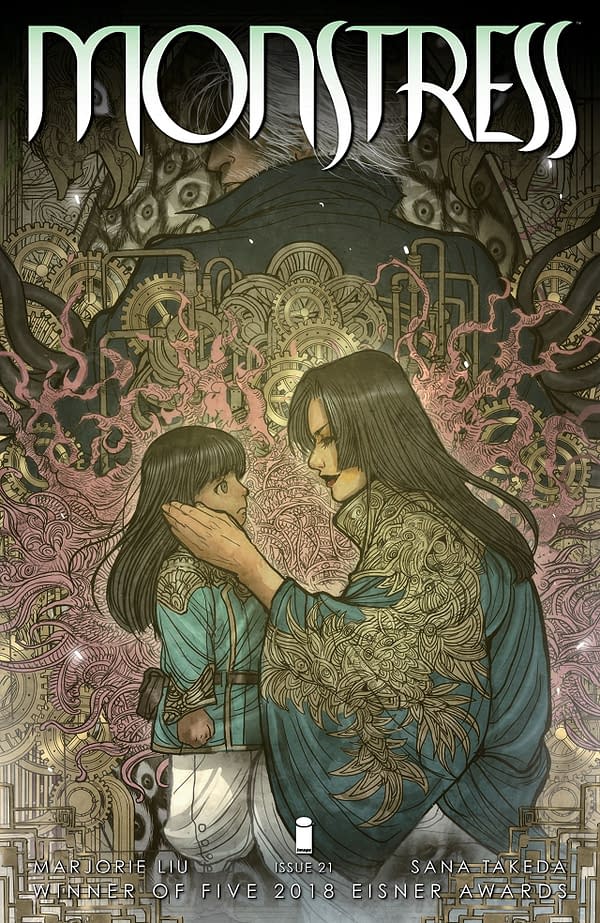 It's an amazing place, utterly unique, fantastically realized. Sure, you might recognize a few strands of the DNA that make up the story, but the end result is entirely of Liu and Takeda's creation.
Issue 21 finds Maika Halfwolf awakened by a man claiming to be her father. He has grafted a mechanical arm onto her, and bears a tattoo identical to hers. He also has an immense army, and has summoned a cabal of some of the most feared warriors in the world.
Maika is understandably suspicious of this man, but finds herself drawn to his understanding of her mother, and of Zinn, the ancient Monstrum that lives within her.
There is a lot of world building coming together in this issue, and Liu doesn't shy away from delving into the political spectrum of her world. Maika's conversation with her father could have felt monotonous, but the pacing of the conversation, as laden as it was with political intrigue, was fascinating to read.
Once you pair those words with Takeda's artwork, you find yourself effortlessly immersed. Every single page is a wonder, with lovingly rendered backgrounds, expressive characters, and breathtaking vistas taking up each and every panel.
Takeda doesn't just draw a setting, she summons it.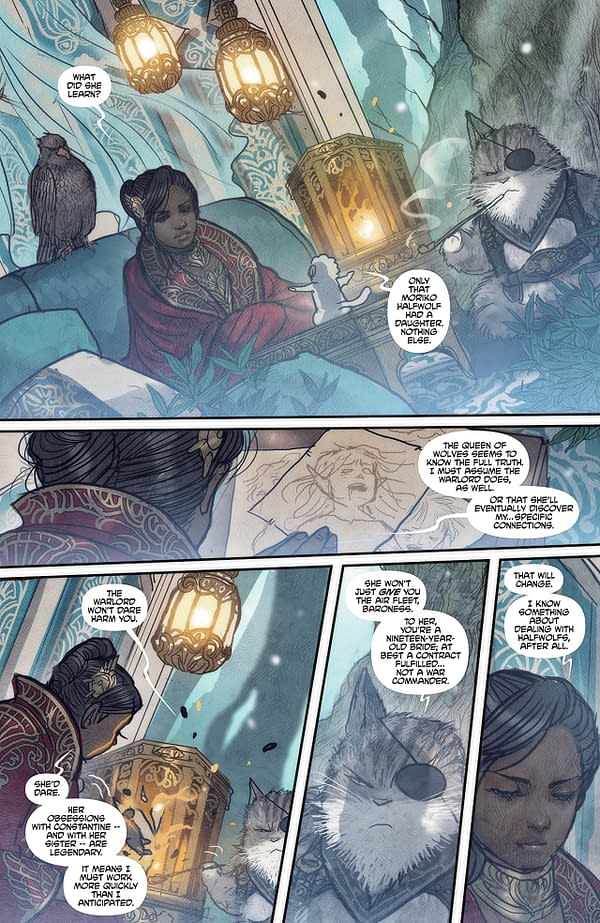 Issue after issue, I find myself going back and studying the book again. The art is somehow intricate and simple at the same time; pencil strokes that come close to scribbled lines somehow work, baroque patterns that look intricate are loose and carefree upon scrutiny, yet never once does the art in Monstress feel rushed.
I'm sure it's not for everyone, but Monstress is such a welcome break from the tights-and-fights grind. It also takes more than 8 minutes to read, so I feel like it's one of the better values in comics today.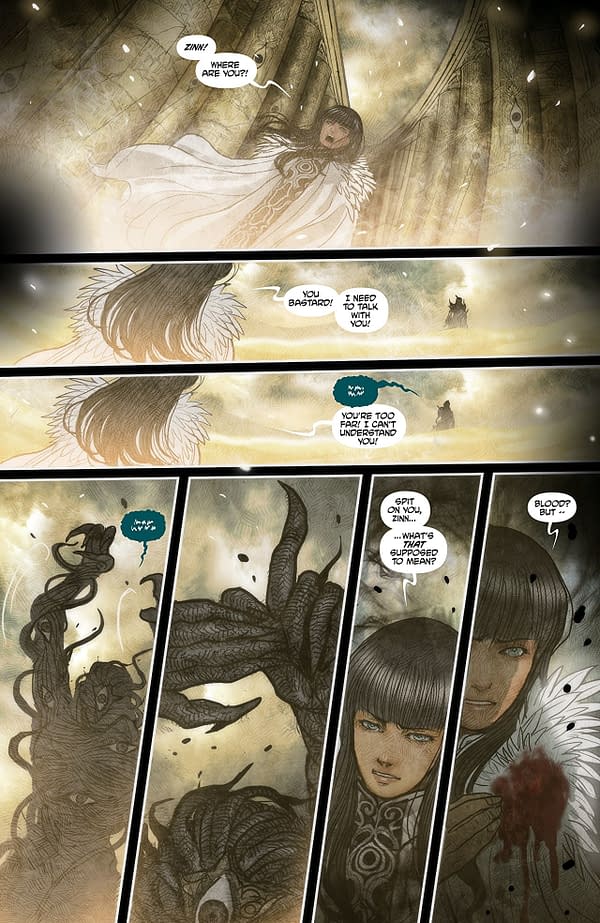 Monstress is highly recommended, and definitely worth your time, especially if you're a fan of fantasy story-telling. This is one of those titles that makes it hard to review a mediocre book, because I always look at Monstress and wonder why anyone would put out sub-standard work when Liu and Takeda are able to put this out, consistently, month after month!
SUMMARY: Script: Marjorie Liu; Art: Sana Takeda; Letters: Rus Wooten; Editor: Jennifer Smith; Published By: Image Comics; Release Date: March 20, 2019; Cover Price: $3.99, 28 pages.
[rwp-review-ratings id="0"]
[rwp-review-form id="0"]