A Look at Superlog's Covers For Iron Man 2020, Shown off at MCM London
Lots of big news announced by David Gabriel of Marvel Comics at London MCM Comic Con 2019's October show, straight from the Diamond retailer meeting. Follow along with our MCMLondon tag for this and many other new stories being announced today.
We also got a much bigger look at Iron Man 2020. First a series of covers by Superlog that mirror the face-reveal covers by Barry Windsor-Smith, from the original Machine Man series that introduced Arno Stark and Iron Man 2020.
They are still in sketch form but you get the idea…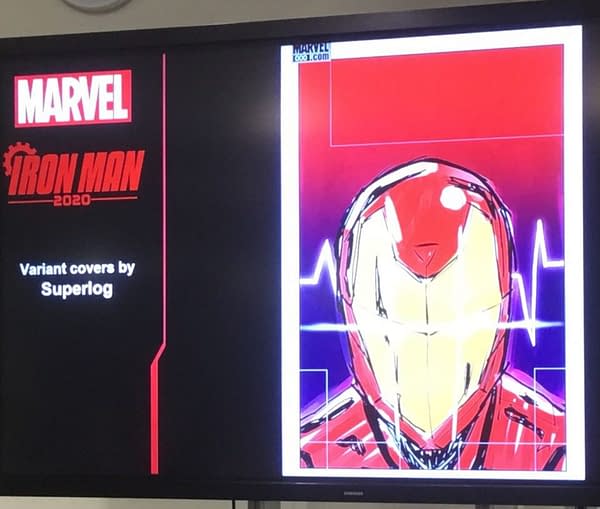 As well as a Ron Lim variant cover of Iron Man 2020 #1 (not #2 as it says)
While these covers will have day-glo covers to make them pop from the stands.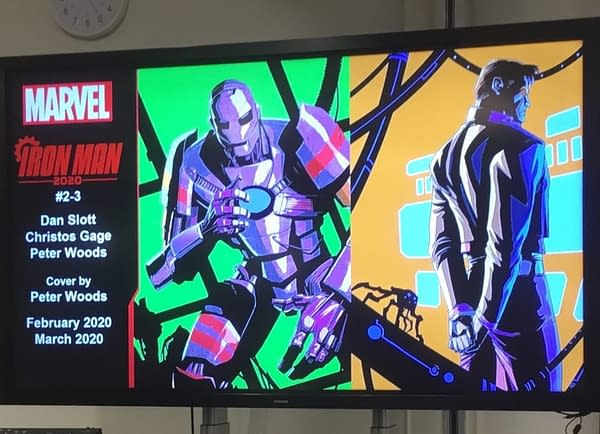 And we even got a peek at Peter Woods' artwork…
Iron Man 2020's launch will also be promoted by free Marvel calendars, handed out for retailers participating in the party promotion… I wonder what other secrets will be behind those covers?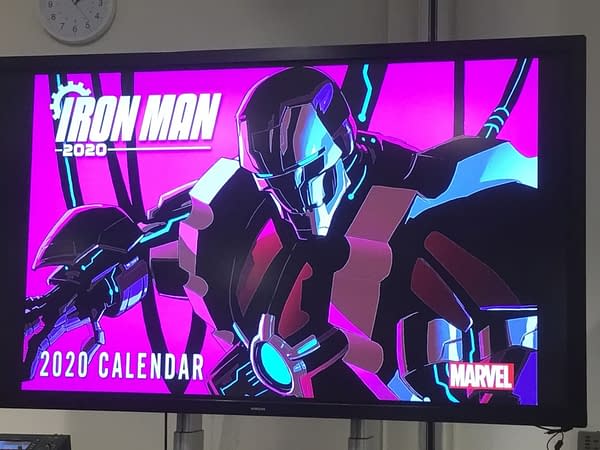 Oh and that Iron Man 2020 checklist has #1 and #2 of something that is now classified…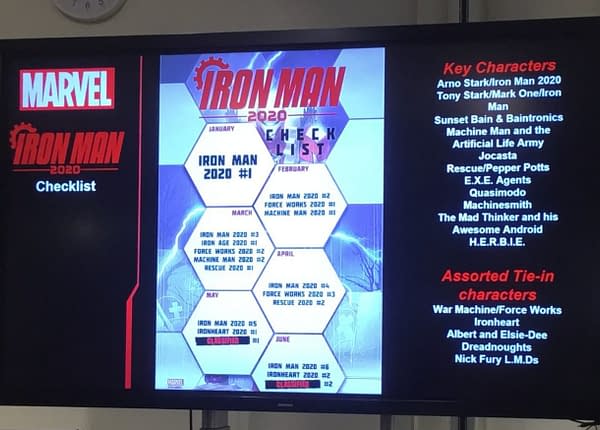 …last time we saw that, it was Weapon.Exe…. oops.
IRON MAN 2020 #1 (OF 6)
(W) Dan Slott, Christos N. Gage (A/CA) Pete Woods
The future is now! Artificial Intelligences presents a clear and present danger to humanity and must be brought to heel!
The Robot Rebellion battles for the establishment of robot rights!
And Arno Stark IS Iron Man!
PLUS! Pete Woods' main cover art will feature a 5th Color Flourescent Ink treatment!In Shops: Jan 15, 2020
SRP: $4.99