A Look Back at Doomsday Clock, Ahead Of Its #12 Finale
The unauthorised sequel to Watchmen, Doomsday Clock by Geoff Johns and Gary Frank will have its final chapter, #12 is out in a couple of weeks, December 18th. Alongside everything else it seems. A double-sized final issue, it will join Tom King's final Batman, the end of Scott Snyder's Doom War, the launch of James Tynion IV and Steve Epting's Hell Arisen, the conclusion of Josh Williamson and David Marquez's Superman/Batman first Infected arc. A lot, as has been pointed out, is coming together.
But will it? Doomsday Clock #11 finished with Superman and Dr Manhattan facing off. And the tease of #12 continues that, it seems.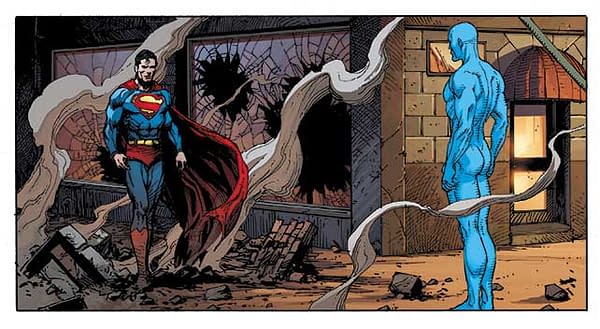 Meanwhile Batman turns up…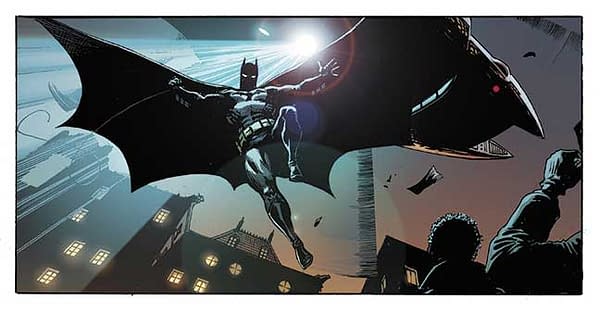 …to meet the New Rorschach, alongside Pennyworth.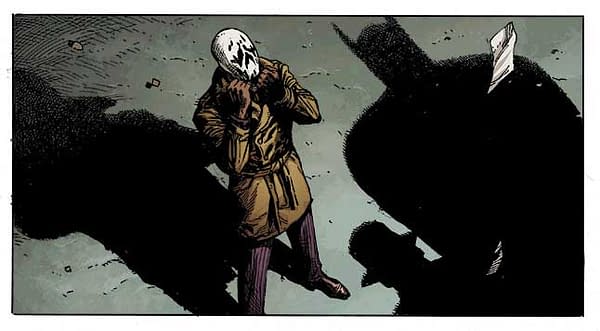 And Superman goes in for the punch.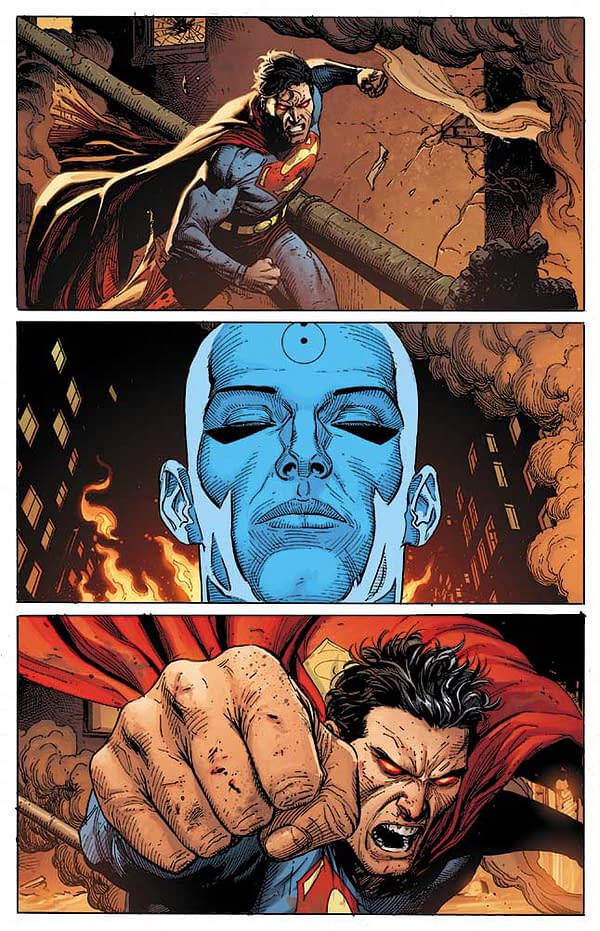 This is a reprise of a scene that Manhattan has known was coming for some time. Though not what happens next. From previous issues…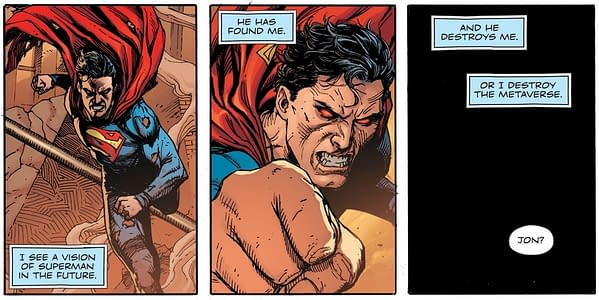 Dr Manhattan being the one who created the current version of what he dubs the metaverse, the DC Universe from which all other realities spring.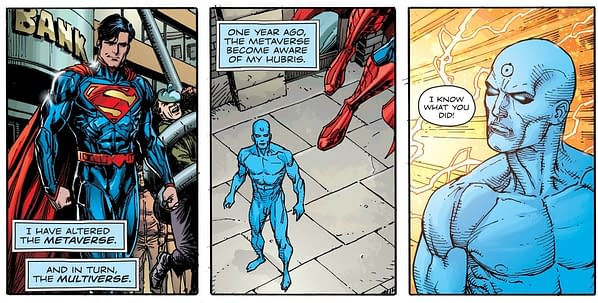 As it was he who deleted the Justice Society of America from reality and changed the world, and creating the New 52 iteration of the DC Universe.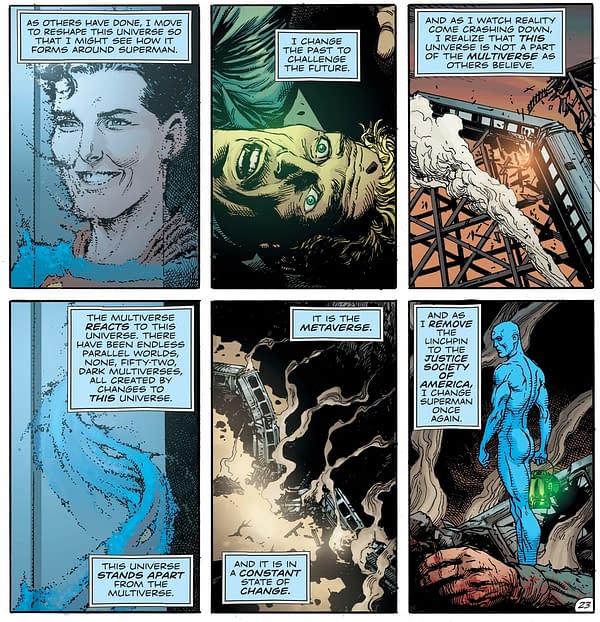 And very different to his own clockwork reality, in which time is a fixed linear entity that he can travel back and forth through but never change. The Meta-verse keeps changing. Relaunching. Rebooting.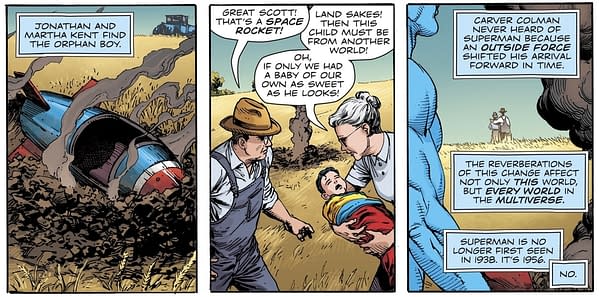 And is this the key as to how Doomsday Clock will fit with the rest of the DC Universe? Yet another change? Because, for a comic book set in the near future of the DC Universe, its lateness has meant there are certain discrepancies evident. The fact that the first issue had this near-future of the DC Universe with the Supermen Theory in full sway, as December 2017.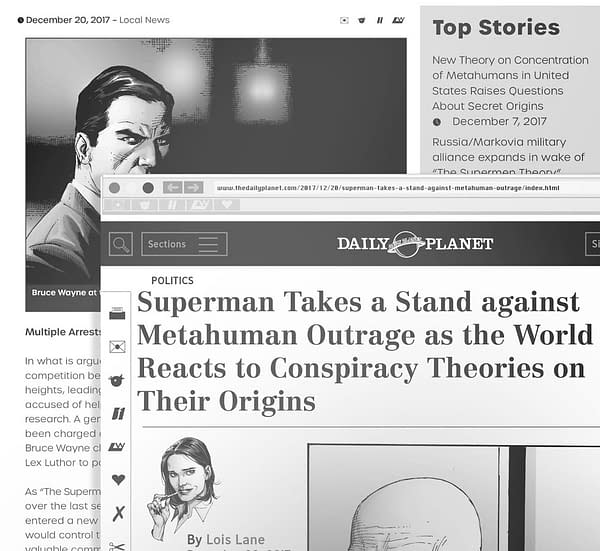 Then May 2019.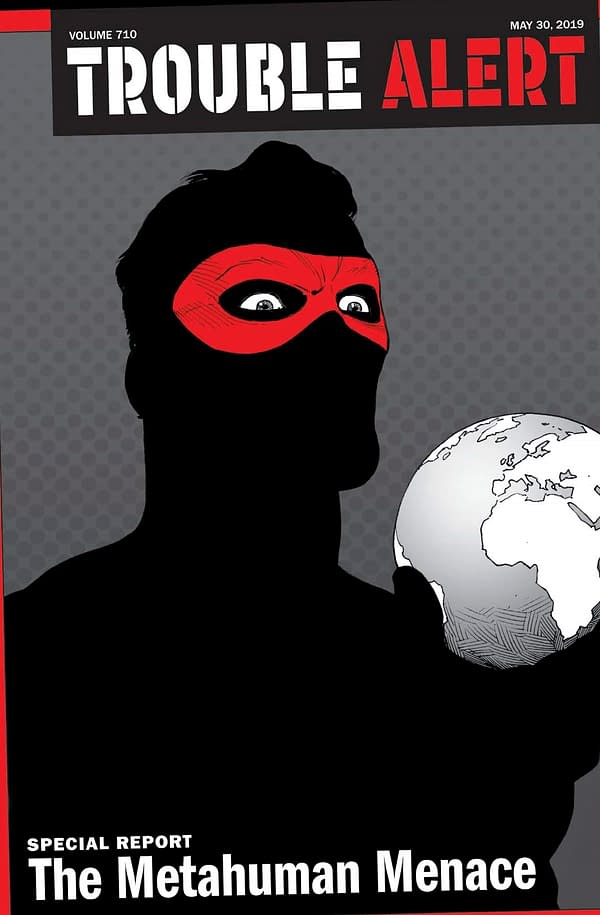 Has a Riddler who is very much still the Riddler rather than rejecting that identity (and look) entirely.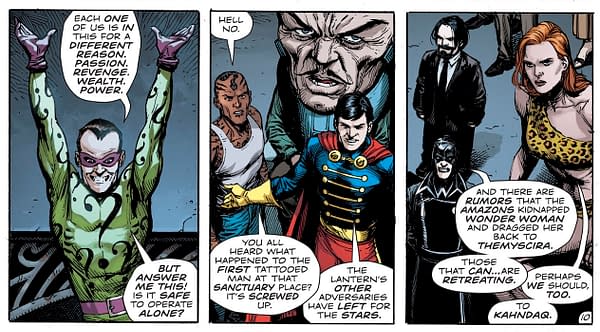 A Superman/Clark Kent who still have their secret identities in place… and for that matter a Luthor who is not a god.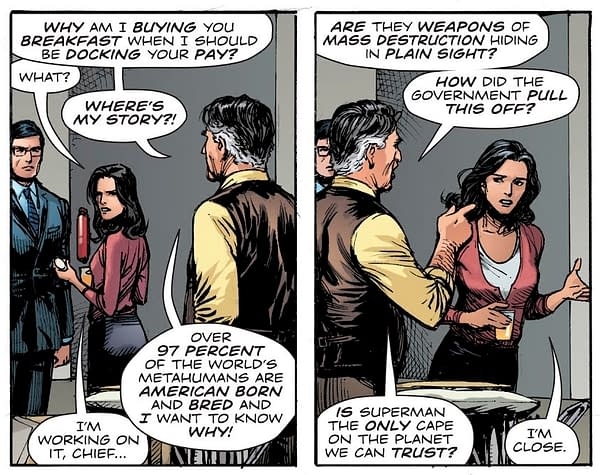 A Batfamily with Nightwing – although that does look to be being reversed…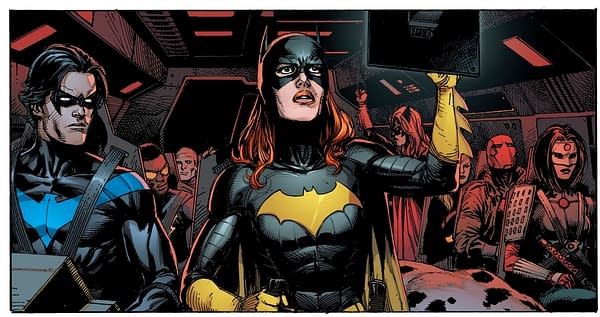 A living Alfred Pennyworth.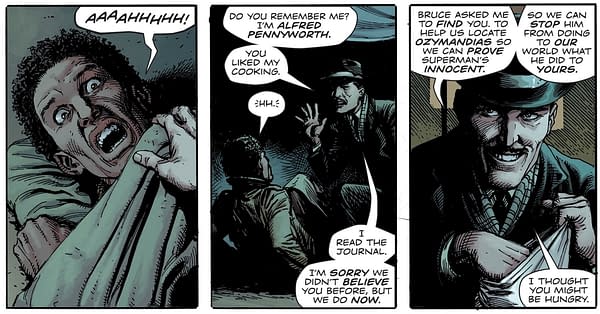 As it says, a world of extremes impossible to reconcile.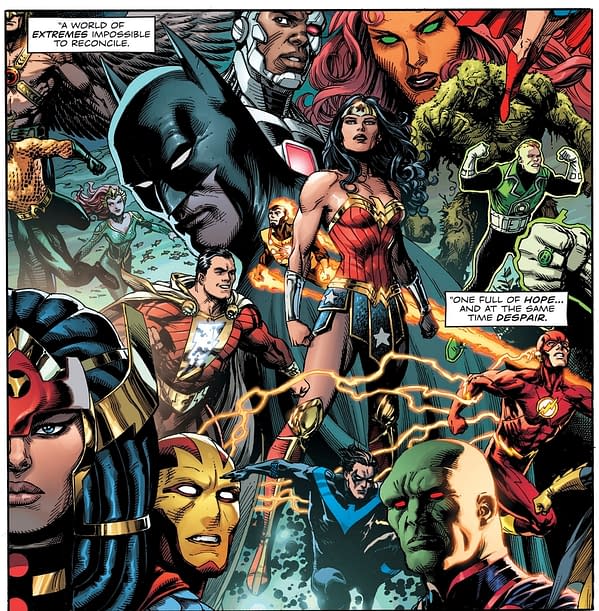 Could this be a Chekhov's Power Ring?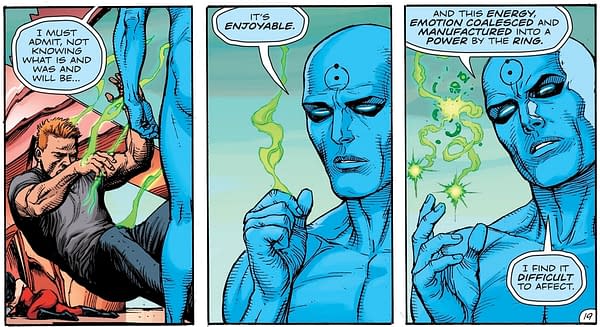 Answers (maybe) in a couple of weeks on December 18th…
DOOMSDAY CLOCK #12 (OF 12)
(W) Geoff Johns (A/CA) Gary Frank
This is it! The final showdown between Dr. Manhattan and Superman shakes up the DC Universe to its very core! But can even the Man of Steel walk out from the shadow of Manhattan?In Shops: Dec 18, 2019
SRP: $5.99