Posted in: Comics | Tagged: civil war, Comics, cosplay, entertainment, michigan, real life super hero, rlsh
---
A Real Life Superhero Civil War In Michigan The Detroit News reports on a schism in the Real Life Superhero movement in northern Michigan, between Petoskey Batman and Bee Sting.
The two men, part of a Michigan group that fights crime while dressed as superheroes, accuse each other of all manner of villainy.

It includes purported death threats and allegations of welfare fraud, probation violations and misuse of money from a fundraiser for the homeless.
And this… let's call it a disagreement, has split asunder the Michigan Protectors team.This is, of course, not the first time there have been problems in the group.
Besso, who said he is a twice-divorced Iraq war veteran who receives counseling for anger issues, served 102 days in jail for attempted assault, according to court records.

He was criticized by other costumed crime fighters in Michigan and the rest of the country for bringing a gun on patrol. Which saw "Bee Sting" arrested on a previous occasion.
And there were moral issues at the heart of the group.
Williams announced to the group he had two girlfriends and hoped to bring them to a group dinner on Thanksgiving.

When Besso criticized Williams for having two girlfriends, Williams said Besso was a hypocrite because he had cheated on his fiancee.
And accusations of criminality fly.
Besso confirmed his license has been suspended since his arrest in 2012. He said he can't afford the $850 cost of reinstatement and other fees, but needs to drive to keep his job.

He said his probation officer was aware of his driving, but a Department of Corrections official said it's a violation of his probation for the 2012 assault.

Wilson also told Williams that Besso used Wilson's social benefits card to buy food for the homeless. Besso confirmed he used the card for the homeless three or four times, spending $30 to $40 each time, along with $65 for the Detroit barbecue.

But a Department of Human Services official said only the cardholder is allowed to use the card and the food can't go to a third party.
You know as some point, one of them is going to clone Thor. And then it will all kick off.
---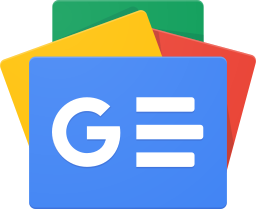 Stay up-to-date and support the site by following Bleeding Cool on Google News today!