A Retailer Warns The Comic Industry About Walmart I say a retailer, you know when Bleeding Cool wants retailer invective there's only one place to go, Dennis Barger of Wonderworld and Quick Stop Comics, Michigan.
Publisher's Weekly spoke to Diamond Book Distributors vice president who told them, regarding the recent move of Viz Comics titles into 2000 Walmart stores that
that there are ongoing discussions with the retailer to set up dedicated graphic novel sections. Liang called the deal, "a great example of a lot of comics people working behind the scenes toward a much bigger project at Wal-Mart. Wal-Mart wants to be a part of this. Manga is first but other graphic novels are coming."
Newsarama got confirmation that there are to be fifty graphic novel sections being trialled at Walmart store.
So what is Barger's take? Guess what, folks, he's not a fan. Here's why.
I'll spell this out for everyone really easily.

A) you make a deal with Walmart, it's walmarts deal. It's walmarts terms. (Walk in with your trousers down and every hole properly greased.)

B) you will be giving them a deal you'd never give the hard working brick and mortar retailers that have stood by you for 30+ years (it's like buying your mistress a park ave condo while making your wife and 3 kids live is a shack back home) oh we will take notice, and when that whore f-cks you over don't think you're coming over for thanksgiving, you go this route know that everything that's left will never be yours again.

C) remember that giant gapping hole that your best buddies Borders left you with when they went tits up? That will seem like a pin prick compared to what you'll be left with after Walmart is through with you. 50% damaged returns, 25% (minimum) shrink, the volume you think you'll get will be an overall loss. And that much product will devalue everything. I tracked the values after reminders hit the convention market. It took years to rebound after that. It will take a decade to rebound from this.

D) your buddies and B&N will notice but they don't care they get returns, your buddies within a mile of every Walmart will notice, Hastings, midtown, mile high, lonestar I hope you take note.

E) don't worry about me, I divested myself of the need for these products in my mix long ago. I might lose $1,500 tops, I could dump everything in a minutes notice. I'll stay along for the ride just to compare numbers, but that's about it. Don't give me "this will be great for you", it won't, because I'm not going to increase anything in hopes customers buy the entry level there and that I might get the scraps of what they won't carry.

And lastly…
F) I will be in Walmart every Tuesday, I will urge retailers across the country to visit every one of these every Tuesday, and when word gets out they are breaking street date (and you know they will, constantly) don't bother sending in secret shoppers, I'll tell you right now, I will take a picture, send you an email, and then I will go to pick up my packages and I will rack everything on Tuesday. That's it, I will not be held to a higher standard then somebody that is getting better terms and better service than I am. And I'll urge every retailer to do the same.

That's it, enjoy your new best friend.
As readers of the Wall Street Journal knows, Dennis Barger does love going to Walmart… at least he did in 1996.
Mr. Barger, 24 years old, is a toy scalper. By staying alert to the latest fads, moving fast and using special purchasing channels, he makes his living buying toys that are in short supply and then selling them at huge markups to collectors, other resellers, or parents and children who are desperate to have them.
---
---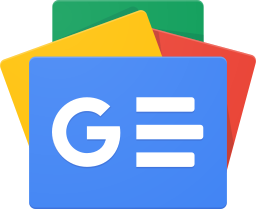 Stay up-to-date and support the site by following Bleeding Cool on Google News today!