A Story Of Breast Cancer From Top Shelf Will Leave You Laughing, Crying, And Feeling Grateful
Top Shelf Productions is putting out a very important graphic novel this September that will grab your attention and your emotions. From creator Jennifer Hayden comes The Story of My Tits. Releasing right before National Breast Cancer Month, The Story of My Tits will be a refreshing look at a hard topic, but will surely leave you laughing, crying, and feeling grateful for every day of normal life.
Marisa Acocella Marchetto, author of Cancer Vixen and Ann Tenna spoke about the project by saying:
Heartbreaking and riveting, Jennifer Hayden's caustic, sarcastic wit streams through her quirky drawings, unfolding a survivor's tale and so much more. The Story of My Tits takes us from her flat-chested adolescence to small-boobed acceptance, then loss – until the dramatic reconstruction of Jennifer herself.
Publishers Weekly commented:
Hayden's cheerful profanity and scratchy lines give the work a homey, intimate feel.
When Jennifer Hayden was diagnosed with breast cancer at the age of 43, she realized that her "tits told a story". Across a lifetime, they'd held so many meanings: hope and fear, pride and embarrassment, life and death. Then they were gone. So, Jennifer did something very brave. She decided to tell her story. The Story of My Tits will follow her through her college days where she "bloomed" in more ways than one, all the way through adulthood, her mother's mastectomy, her father's mistress, her musician boyfriend's problems, and her very own children. The book will show cancer striking three different lives, and how relationships were impacted. I think we can all agree that it's not easy to touch on subjects such as this, but that's more of a reason to do so. I can't wait to read Jennifer's story. The Story of My Tits will release this September. Look out for an interview in Bleeding Cool Magazine #18 with Jennifer Hayden on her new book and visit Top Shelf at San Diego Comic-Con to learn more about this important new work.
Christine Marie is a Staff Writer at Bleeding Cool, and bibliomaniac with a love for all things creative. She hopes to one day be a Superhero/Disney Princess/Novelist. You can find her on Twitter and Instagram @AWritersWay or on her blog writerchristinemarie.wordpress.com.
---
---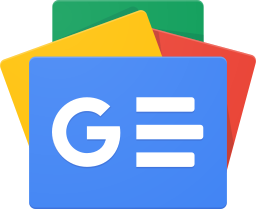 Stay up-to-date and support the site by following Bleeding Cool on Google News today!