AfterShock's NYCC Plans Including Exclusive Variants by Juan Doe, Declan Shalvey
Seismic creator-owned comic book publisher AfterShock Comics has revealed their plans for New York Comic Con, including the sweet, sweet exclusive variants you'll be able to pick up at the show from AfterShock Booth #2242. The publisher is sending a delegation of AfterShock executives and management including Editor-in-Chief Mike Marts, Publisher/Chief Creative Officer Joe Pruett, President Lee Kramer, SVP Sales & Marketing Steve "The Sherrif of" Rotterdam, Retailer/Fan Relations Manager Lisa Y. Wu, Managing Editor Christina Harrington, as well as the following creators, who will be signing your books at the booth on the following schedule:
Declan Shalvey (DREAMING EAGLES, SHIPWRECK): Thursday, October 4, 2pm
Russ Braun (JIMMY'S BASTARDS): Thursday, October 4, 2pm
Goran Sudžuka (A WALK THROUGH HELL): Friday, October 5, 1pm
Omar Francia (VOLITION): Friday, October 5, 1pm
Taylor Esposito (BABYTEETH; HOT LUNCH SPECIAL): Saturday, October 6, 1pm
Eliot Rahal (HOT LUNCH SPECIAL): Saturday, October 6, 1pm
Jorge Fornes (HOT LUNCH SPECIAL): Saturday, October 6, 1pm
Adam Glass & Aidan Glass (THE LOLLIPOP KIDS): Saturday, October 6, 2pm
Juan Doe (DARK ARK, ANIMOSITY, AMERICAN MONSTER, WORLD READER): Saturday, October 6, 2pm
Donny Cates (BABYTEETH): Sunday, October 7, 1pm
Frank Tieri (PESTILENCE): Sunday, October 7, 2pm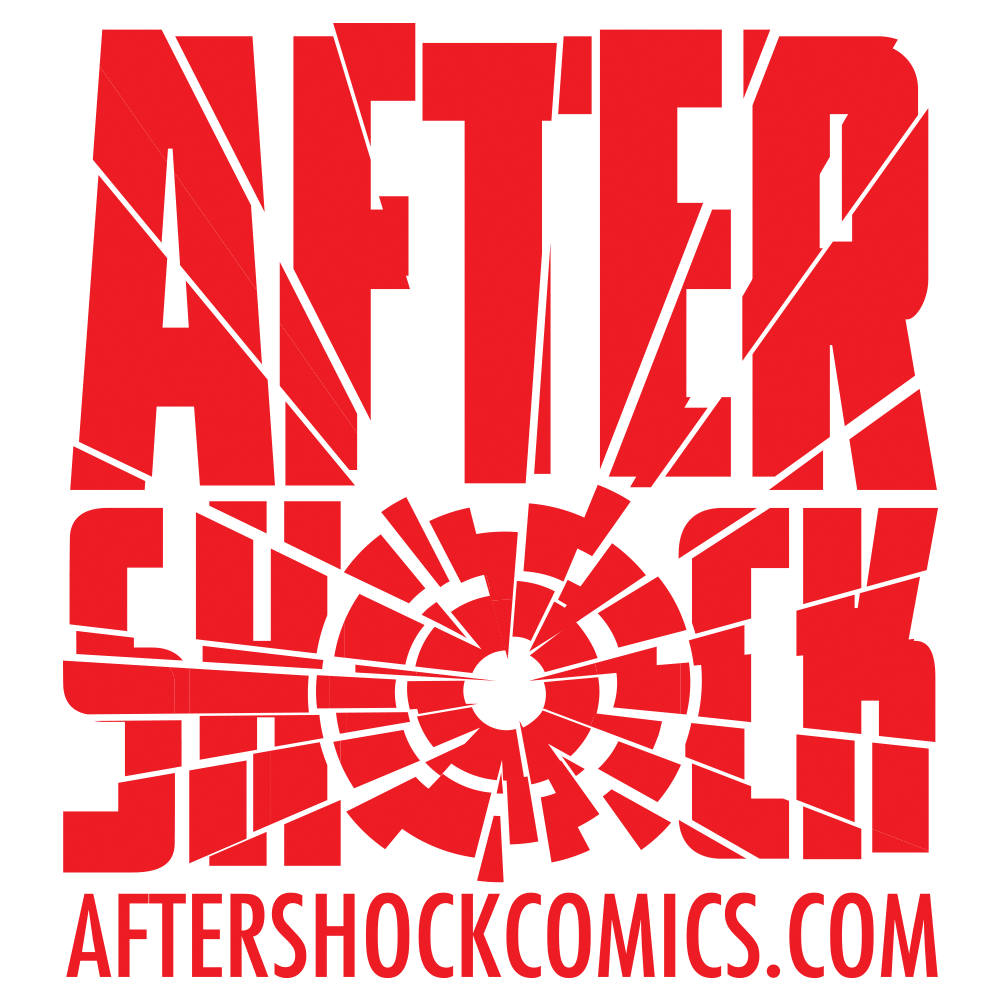 Said Mike Marts, standing with his foot perched on the bow of an AfterShock war yacht sailing in the direction of the Jacob Javits Convention Center, sword pointed toward the coast (okay, maybe he's just taking an Uber):
AfterShock Comics couldn't be more thrilled to head two blocks west from our New York offices to be part of all the action at this year's New York Comic Con. We've got a lot in store for AfterShock fans and friends, and we look forward to a memorable four days at one of the most exciting pop culture events of the year.
AfterShock is also hosting a panel on Friday, but despite the intimidating name, panel attendees will not be strapped to a table and electrocuted… probably.
On Friday, September 5, from 4:00pm – 5:00pm in Room 1C03, AfterShock will present an up-close-and-personal panel entitled Shock Treatments – Behind the Creative Alchemy at AfterShock Comics, a deep dive into the creative processes behind the most talked about comics being published today. Attendees will get the inside track from Publisher/Chief Creative Officer Joe Pruett; Editor-in-Chief Mike Marts and an eclectic panel of creators on the stories and projects that will be shaking things up for months to come. Panelists will include Adam Glass and Aidan Glass, Frank Tieri, Marguerite Bennett, Steve Orlando, Elio Rahal, Jorge Fornes, Ted Anderson and more.
And finally, the moment you've been waiting for: the exclusives.
AfterShock is bringing variant covers by Juan Doe for both The Lollipop Kids #1 and Beyonders #1, as well as a Declan Shalvey cover for The Last Space Race #1. Check 'em out:
And if that's not enough, you can also pick up one an AfterShock Mystery Box, purported to contain $200 worth of treasure for just $75. Though the exact contents are, as the name implies, a mystery, they will include "graded comics, signed comics, rare variants, complete series runs and surprise items every comic enthusiast will enjoy"
For all that and more, stop by AfterShock's booth #2242 the weekend after next.