A lot of Marvel readers have been getting tired of all the cliche heroes vs. villains stuff that permeates comic books these days. Remember back in the good old days when heroes fought other heroes like god intended? Civil War. Avengers vs. X-Men. X-Men vs. Inhumans. Civil War 2. Outlawed. Oh, wait that one hasn't happened yet. In any case, readers are about to get another dose of some good old-fashioned heroes vs. heroes action in April. Revealed in Marvel's full April solicitations, a new storyline is kicking off an Avengers that sees the titular Earth's Mightiest Heroes take on Moon Knight as the ominously-titled "Age of Khonshu" begins. And the Avengers will fall, apparently. Which means they don't die in the current Captain Marvel storyline. Uh… spoilers.
Will this be the end of the Marvel Universe as we know it? Will the universe be rocked to its very foundations? Will anything ever be the same again? The answers are: probably, probably, and definitely not. Check out the solicit below.
AVENGERS #33
JASON AARON (W) • JAVIER GARRÓN (A)
Cover by MATTEO SCALERA
Spider-Woman Variant by Khoi Pham
MARVEL ZOMBIES VARIANT COVER BY RYAN BENJAMIN
MOON KNIGHT VS. THE AVENGERS
Mummies are rising from their graves. Secret armies march by moonlight, from K'un-Lun to Wakanda to Greenwich Village. A dark god invades Asgard. And the Moon Knight has been unleashed as never before. So begins the Age of Khonshu. So fall the Avengers.
32 PGS./Rated T+ …$3.99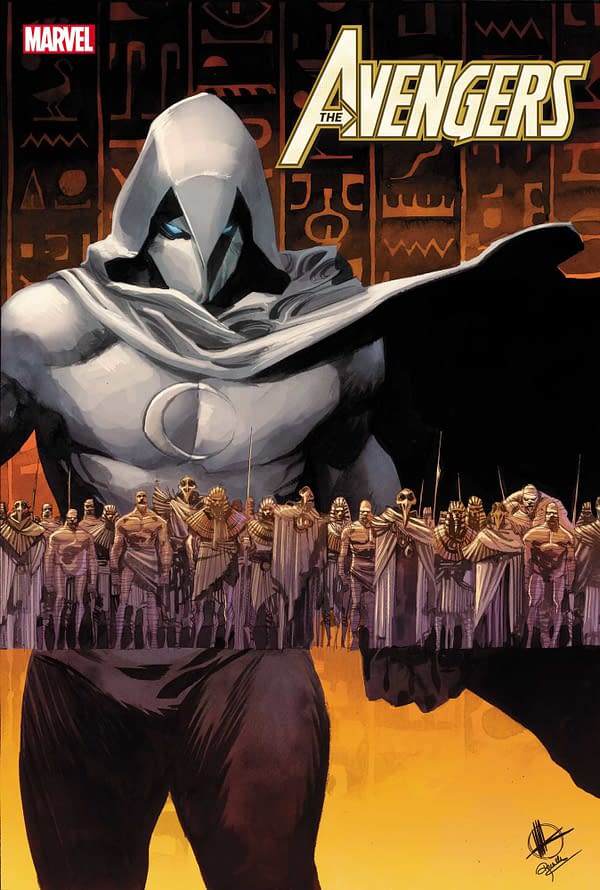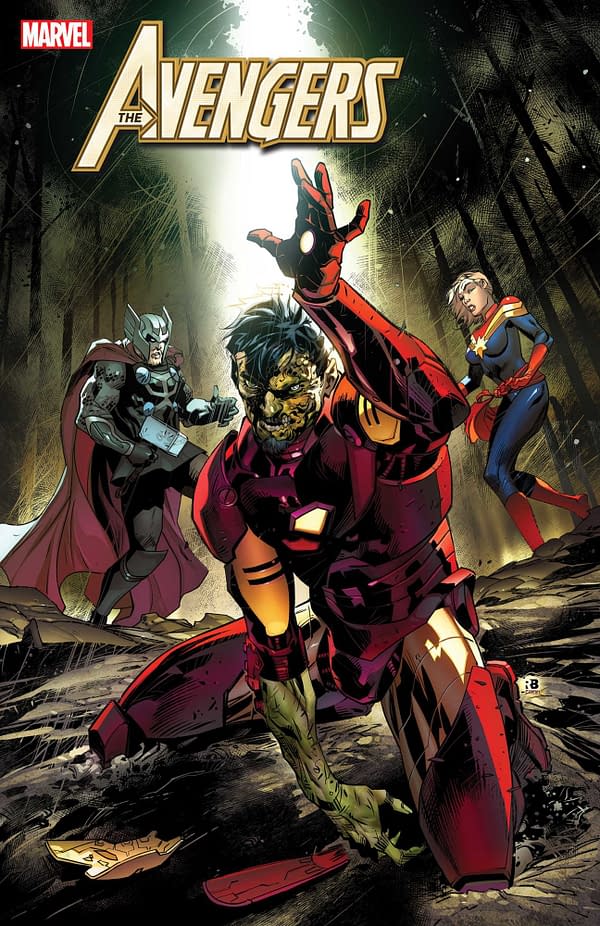 Enjoyed this article? Share it!