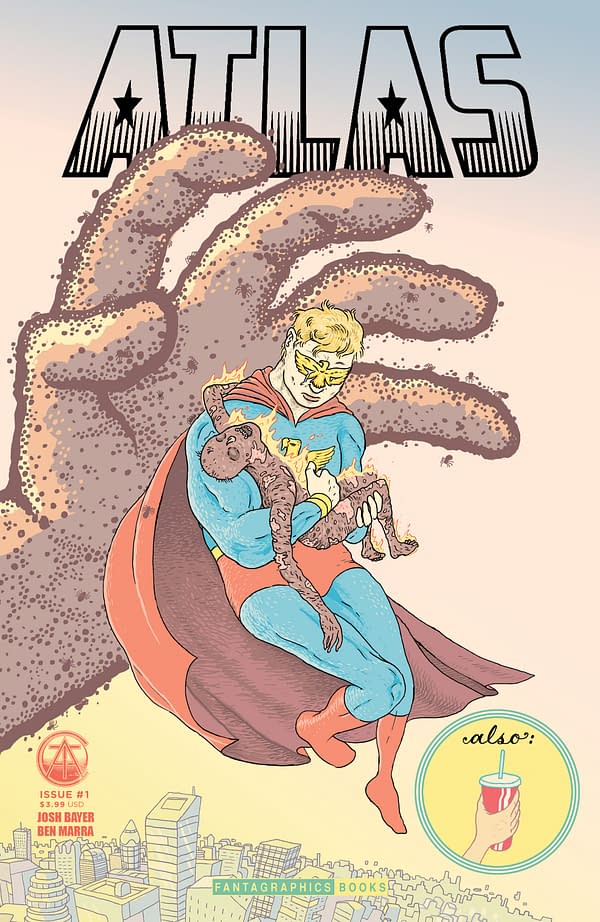 Here's a look at the cover to All Time Comics: Atlas by Anders Nilsen, launching Fantagraphics new superhero line All Time Comics.
Oh, and the May 2017 solicitation too…
ALL TIME COMICS: ATLAS # 1
Josh Bayer (writer); Bayer and Ben Marra (story), Marra (art); Das Pastoras (cover); Paul Lyons (Cover); Anders Nilsen (cover) MAY 2017
The American public is being manipulated. The media is powerless. The Congressman is corrupt. Can Atlas save us? Or will be be defeated…. by his own deepest fears? Writer Josh Bayer and acclaimed artist Ben Marra (TERROR ASSAULTER: O.M.W.O.T.) present the darkest, the most political, the most relevant and the most fanta*stic ALL TIME COMICS adventure yet. Read it now, before Congress says you can't! Covers by Das Pastoras and TK.
Enjoyed this article? Share it!