Paul Duffield and Kate Brown are two of the greatest comic book illustrators it has been my pleasure to meet. Best known amongst Bleeding Cool readers, probably, for their work on the webcomic Freakangels written by Warren Ellis published by Bleeding Cool's owners Avatar Press, they have created a cottage industry in webcomics that are then collected via Kickstarter.
But for their new project, Firelight Isle, they have outdone themselves. Take a look at their animated video for the comic.
Duffield writes about the comic below.
The Firelight Isle is a tale of cultural discovery and coming-of-age in a civilisation dedicated to a mysterious religion, watched over by masked priests known as Ara.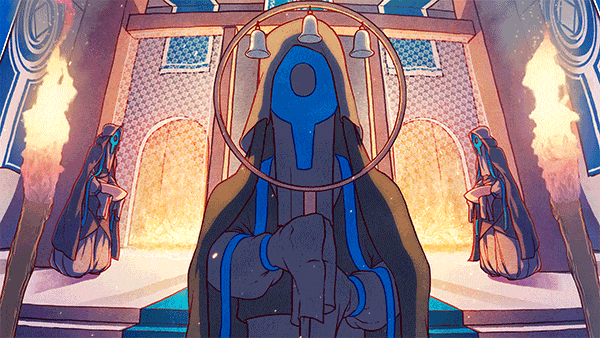 Sen and Anlil are childhood friends about to be parted as Sen starts down the path of priesthood, and Anlil creates a sacred offering that could save her household's reputation. Both risk their souls, and perhaps even their lives, in the process.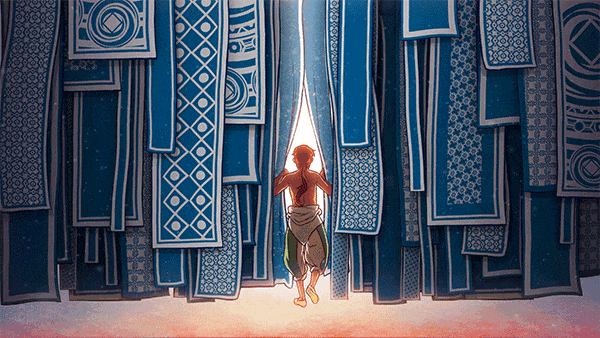 I've been working on The Firelight Isle for over six years now – writing, researching, designing, drawing, and eventually releasing it as a webcomic that you can read on my site, and on Tapas. The story is all written, and will run to around 55-60 episodes long. I couldn't have done it without the help of my amazing Patreon supporters,, who have helped keep this mammoth project going.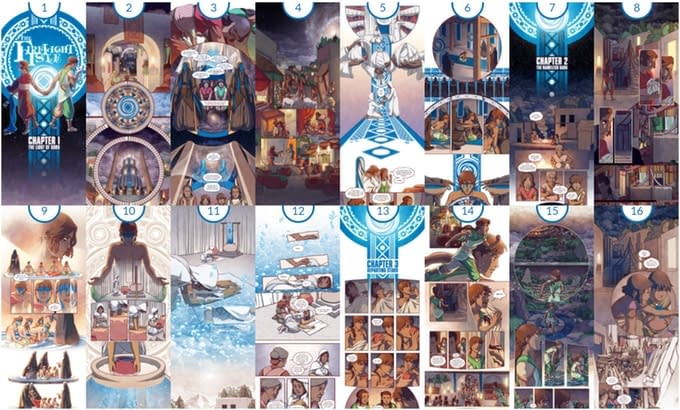 Online, each episode is arranged in what I call a "Ribbon" – a seamless page as tall as 6-8 normal comic pages placed top-to-bottom. You can even read the entire story in one, unbroken page on my site.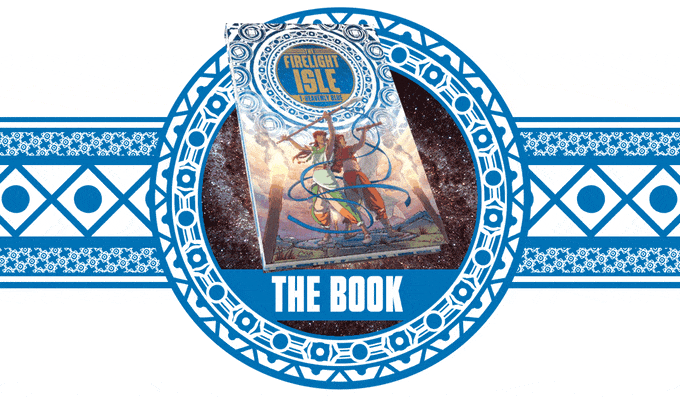 This Kickstarter is to raise the printing costs to collect the first volume of The Firelight Isle in a 112-page hardback book. Volume 1 will contain Ribbons 1-18, all of which are finished and ready for print.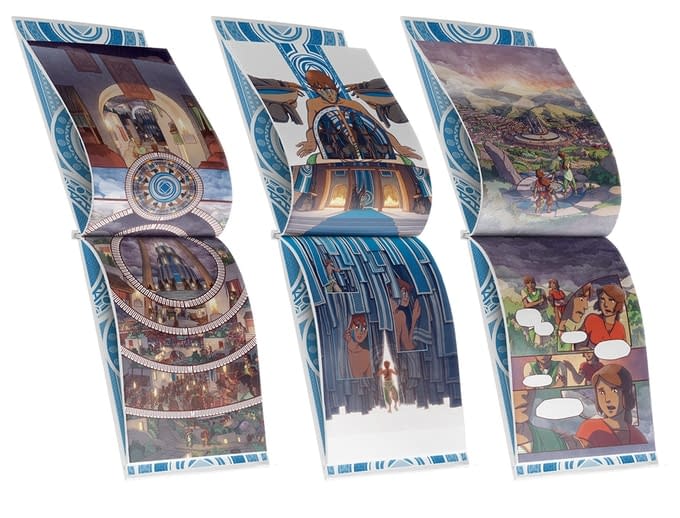 In order to preserve the original web format, I'm printing the book in portrait with tall proportions, so there's plenty of space for the pacing and flow of the webcomic's Ribbons to be preserved.

My ultimate goal is to raise enough money to print the cover with spot UV for the central illustration and gold foil for the title and spine. Check out the stretch goals after the creator profiles and perks to see how that can be achieved!

I'm Paul Duffield, the principal creator behind The Firelight Isle. Before I started on this project, I drew the long-running webcomic, Freakangels, written by Warren Ellis, and I'm currently working as a designer and in-house illustrator for the brilliant weekly children's comic, The Phoenix. For The Firelight Isle, I'm joined by my long-time collaborator, and life-partner…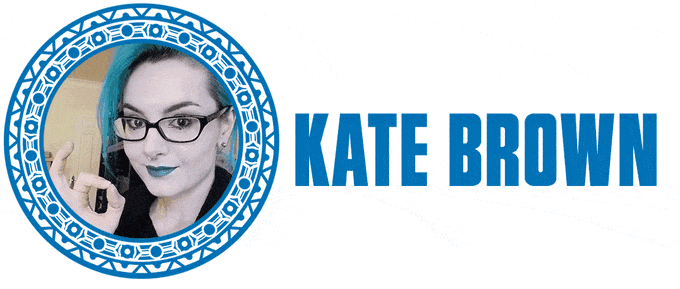 Kate has contributed a massive amount to the project – not least the colouring for a large chunk of this volume and animation for the Kickstarter video! She's been reading it since the first draft, providing editorial feedback and emotional support during the very long creative process, and I couldn't have done it without her.
She just does this in her extra time, though! Her own stories, including the phenomenal Fish + Chocolate, are profound, inspiring and disturbing by turns, and are full of the kind of creativity that makes me excited about comics. You can catch her on Twitter.
Check out the Kickstarter right here, already doubling its goal…
Enjoyed this article? Share it!