Oh look, it's April 1st. A couple of years ago, after having some absolute crackers such as DC Comics crowdfunding a new Stephanie Brown comic, Bleeding Cool decided to stop doing April Fool's Day articles. The news itself seemed mad enough, we didn't want to add any more to it. And the stories we did run were taken to be April Fools anyway, so what was the point?
But here are a few other people are running today.
Rod Lamberti of Rodman Comics has pulled a cruel prank on his customers, saying,
It is with a heavy heart that I write this. We are no longer open. Lack of funds make it impossible to keep going. The lack of demand for comics along with die hard gamers buying off the internet and spending the bare amount to play in store while wanting more than they ever would spend in prize support has left us in the hole. Free Comic Book Day was the last straw. Buying comics every year just to give them away is a bridge too far. I have no regrets other than dealing with cheap people, rude people, and entitled people, other than that it was all worth it. 8 years is a heck of run, few can say their business even lasted that long. It was a heck of a ride and one I would gladly do all over again. Thanks to everyone who was a positive influence on me and the business.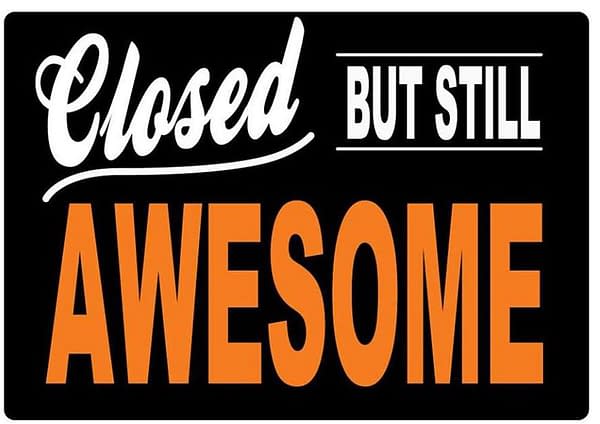 Don't worry, folks, he hasn't closed up. April Fool… and talking of which…
So, in the spirit of reaching across the aisle, I'm proud to announce I'll be drawing a Cyberfrog variant cover.

— Jamal Yaseem Igle (@JAMALIGLE) 1 April 2019
The Superman Homepage has run that DC Comics are cancelling Superman and Action Comics, to make the Superman Year One comic by Frank Miller and John Romita continuity.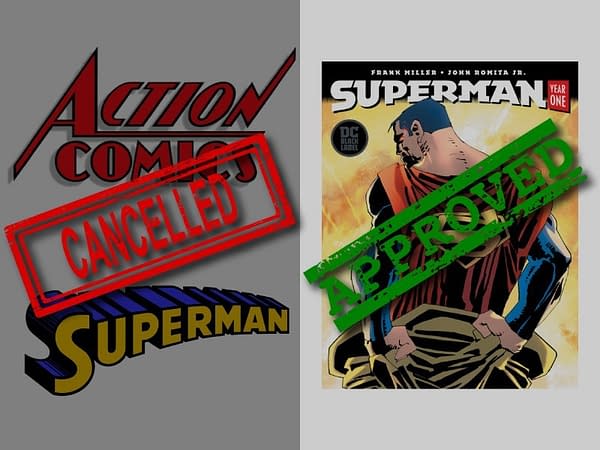 There were the fake Avengers Endgame leaks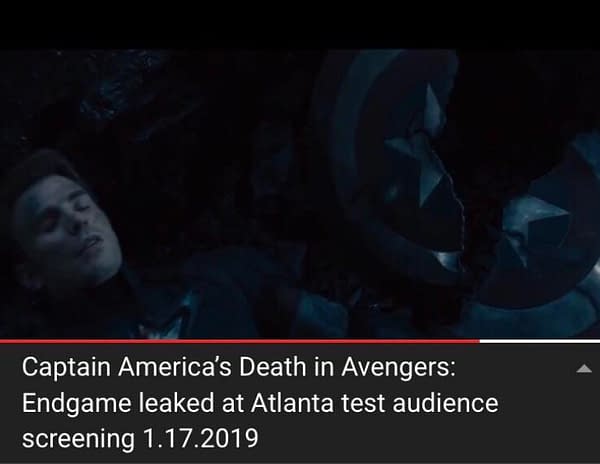 Final Fantasy XIV announced work in progress on a manga adaptation of the game, saying;
Project Manager M here reporting from the Tokyo office!

I realize this may be out of the blue, but a FINAL FANTASY XIV manga has been announced for Monthly Shoujo Gangan!

The page drafts are secured under lock and key, but I took some pictures while Yoshi-P was out for a smoke break!

Break times are short, and I was in a bit of a hurry, so I was only able to take a picture of a few of the pages. They do include spoilers though, so you may not want to read any further if you'd like to avoid them!
You can see that there are two distinct aspects of the story. One part focuses on the school life of our main characters and their relationships. However, there's a whole other side of the story that details the characters as machina pilots!

I can't wait for this manga to be released!
My Hero Academia posted an April Fool's joke poster for the next movie titled 'The Giant Monster Bakugou'. In which leading character Bakugo has transformed and goes on a Godzilla-style rampage.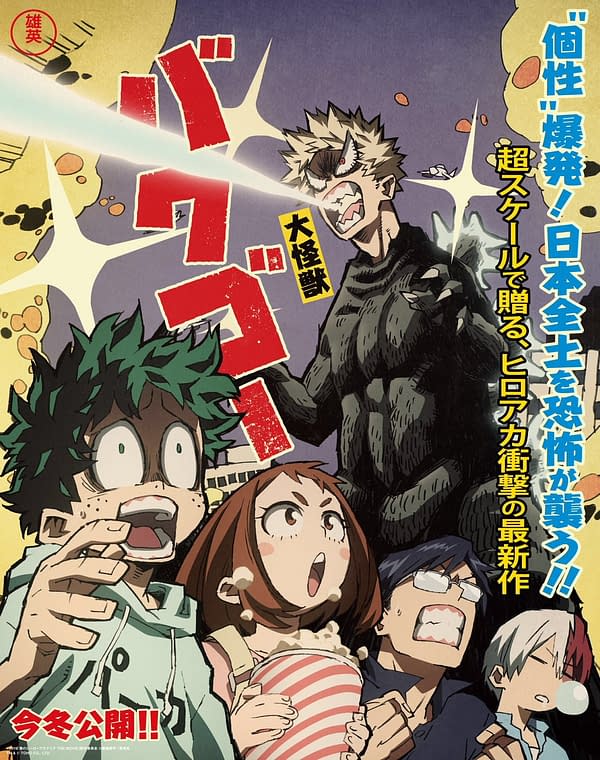 While the manga/anime Promised Neverland launched an appeal for nannies for Gracefield Nursey, where Emma and her orphaned siblings live, where children are farmed as food for demons…
【緊急重大発表】#グレイスフィールド保育園 が
本日4月1日にOPENしました😊
わいわい明るく楽しい保育園です😊
ただいま入園希望者募集中!😊#入園したい人RT#約束のネバーランド #エイプリルフール #約ネバ pic.twitter.com/mdt3mIznVM

— 『約束のネバーランド』公式 (@yakuneba_staff) March 31, 2019
While over on Reddit, the channels r/historymemes and r/animememes swapped their purposes.
There's a theme here, r/TheDonald is now a CNN reddit, r/memes is now r/garlicbreadmemes and r/Ravenclaw is now Slytherin.
Oh and PinkNews has declared that JK Rowling is making Harry Potter bisexual in a new book series.
Harry Potter will come out as bisexual and have a love affair with Ron Weasley in a new spin-off book series, JK Rowling has confirmed.

The new trilogy of novels will take place 19 years after the events of Harry Potter and the Deathly Hallows, which saw Harry marry his best friend's sister, Ginny Weasley.

In the first book of the new series, entitled Harry Potter and the Enchanted Tryst, the titular character will share an "intimate experience" with Ron. The novel is due for publication on February 30, 2021.
2000AD knows how we feel.
++MONDAY++ERROR++MONDAY++ERROR++MONDAY++ERROR++MONDAY++ERROR++MONDAY++ERROR++MONDAY++ERROR++MONDAY++ERROR++MONDAY++ERROR++MONDAY++ERROR++MONDAY++ERROR++MONDAY++ERROR++MONDAY++ERROR++MONDAY++ERROR++MONDAY++ERROR++MONDAY++ERROR++MONDAY++ERROR++MONDAY++ERROR++#MondayMotivation pic.twitter.com/5iasfALvaX

— 2000 AD (@2000AD) April 1, 2019
Enjoyed this article? Share it!