Posted in: Comics, DC Comics, Review | Tagged: aquaman, Arthur Curry, corum rath, dan abnett, dc comics, dolphin, fantasy, justice league, King Shark, mera, riccardo federico, rick leonardi, sci-fi, Sunny Gho, superheroes
---
Aquaman #33 Review: A Beautiful Crescendo to a Great Story
Mera is barely clinging to life. Her only chance at survival is being returned to the surface, but the Crown of Thorns still surrounds Atlantis. Aquaman and a small contingency of the Undercurrent are putting it all on the line to bring down the magics that sustain the Crown. This is the Aquaman's final stand.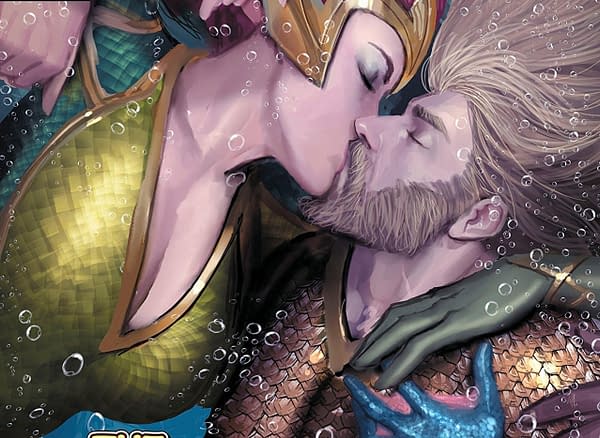 I cannot praise the last two arcs of Dan Abnett, Stjepan Sejic/Riccardo Federico's Aquaman enough, and Aquaman #33 brings the book to its highest crescendo yet. This issue is wall-to-wall action, as our beloved Arthur Curry takes the fight to Rath's regime with the help of Dolphin, Jurok Byss, and a giant kronosaur named Thrasher.
While there is a lot to be said of the excellent build-up and tension Abnett used to make this issue such a gripping battle, Riccardo Federico and Sunny Gho get to take center stage in this conflict. These two get to play with the underwater setting, the superpowered individuals at play, and the magics being wielded by both sides.
My personal favorite part has to be Byss's pet, Thrasher. It's a giant marine reptile what bites and tears at Rath's enforcers, and, in a strange way, it's kind of cute. It's like the Rancor from Return of the Jedi. Sure, it's oozy and menacing when it's trying to eat Luke Skywalker, but you can feel for it once that shirtless guy starts mourning its death. In a similar sense, you can pick up what Byss sees in Thrasher.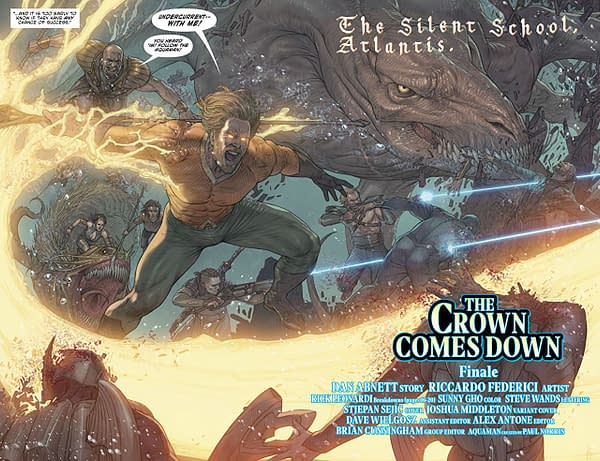 In any case, Federico's hyper-detailed and expertly inked style coupled with the gorgeously graded color art of Gho makes for an absolutely gorgeous and intense battle issue.
Aquaman #33 is a fun and beautiful climax for 'The Crown Comes Down'. This is what we've been waiting for, and Aquaman and his allies get to show the tenacity and commitment to saving Atlantis they've been paying forward these past few issues. This one is strongly recommended. Check it out.
---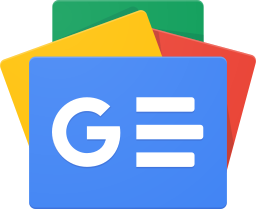 Stay up-to-date and support the site by following Bleeding Cool on Google News today!