Arvid Nelson Takes On Warlord Of Mars
Edgar Rice Burroughs created amazing worlds for his readers and now years later, as writers add to the stories of Basoon, some find it exciting while others quite daunting. Arvid Nelson talks about his experience with the world John Carter with writer Victor Gischler.
VICTOR GISCHLER: When you first learned you were going to write the classic Burroughs John Carter what was your reaction? Pure excitement? A little intimidated?
ARVID NELSON: A little bit of both, actually! Reading each book three times was a great confidence builder. Say what you will about the writing for Warlord of Mars, but I'm definitely an expert on the original stories!
VG: Are you constantly on the lookout to bring something new to the Carter character, or do you try to stick as closely as possible to the Burroughs character?
AN: John Carter is, in my opinion, just fine the way Burroughs wrote him. I love Carter and would never want to change him. I mean yes, after writing 30-plus issues, I've introduced my own two cents to his character, but that's bound to happen. I always try to stay true to the spirit of Burroughs's Carter, and if I can do that, success is guaranteed.
VG: What are your thoughts when creating a new story arc? Are you thinking big cool images and set pieces for Wagner Reis to draw or do you try to get into Carter's head? Or something else?
AN: Warlord of Mars, by necessity, always involves big set pieces! In fact, it's a very challenging title to draw because of the weirdness of the setting. I try to help out the artists as much as possible by showing them past interpretations of Barsoom, and I give them examples of architecture and decorative styles from different cultures here on Earth. Medieval Persia, Imperial Russia, Seventeenth Century Germany, whatever. But the artists always have the final say when it comes to visuals.
VG: How important is the Burroughs source material? Is it like a bible for the comic … or just a starting point?
AN: My cardinal rule is "don't change it unless it needs changing". Burroughs was more interested in creating new things than going back and exploring his past ideas. In that sense, each new Mars novel is an entirely different setting. I love going back and exploring some of the "what ifs" and consequences of Burroughs's ideas, the things Burroughs himself rarely seemed interested in doing.
VG: I like the scantily clad women in the book. When scripting, do you ever think "Been a while since we've seen some butt. Better remind Wagner." Or do you just let him draw them in the background as he sees fit? (Ha ha)
AN: Hah! Yeah, everyone is naked on Mars. Burroughs was very clear about that. So the comic is actually more tame than the originals in that respect. And I we try to be as gender-equal as possible. The men run around in their underwear, too.
VG: What exactly is your relationship with Wagner Reis (or other artists)? Do you give him the script and stand back … or is there a lot of collaboration?
AN: For each artist is different. Sometimes there's a language barrier, and sometimes either I or the artist is just too busy to strike up a personal relationship. I don't think I've ever exchanged emails with Wagner, but when an artist of his caliber is drawing a script that I wrote, it's a huge compliment.
VG: Any non-spoilery hints of what we can look forward to in the future for WARLORD OF MARS?
AN: None! You'll have to pick it up.
VG: When people ask about WARLORD OF MARS, how do you describe it? Pulp? Sci-fi? Space fantasy?
AN: It's very hard to describe, actually. I mean, the original novels were written before all the tired, boring genre clichés had come into existence. It really is a combination of all three of the genres you mentioned.
VG: What else do you have in the works?
AN: I'm working for a German online game company right now, Travian. It's funny, I took Latin in high school and I thought "Gee, this is pretty useless", but Travian is set in the Roman Empire, so it's all coming full circle for me. That, and I'm trying to find a home for a novel, a prose novel, I finished writing recently. Those two things and my work for Dynamite keep me pretty well occupied!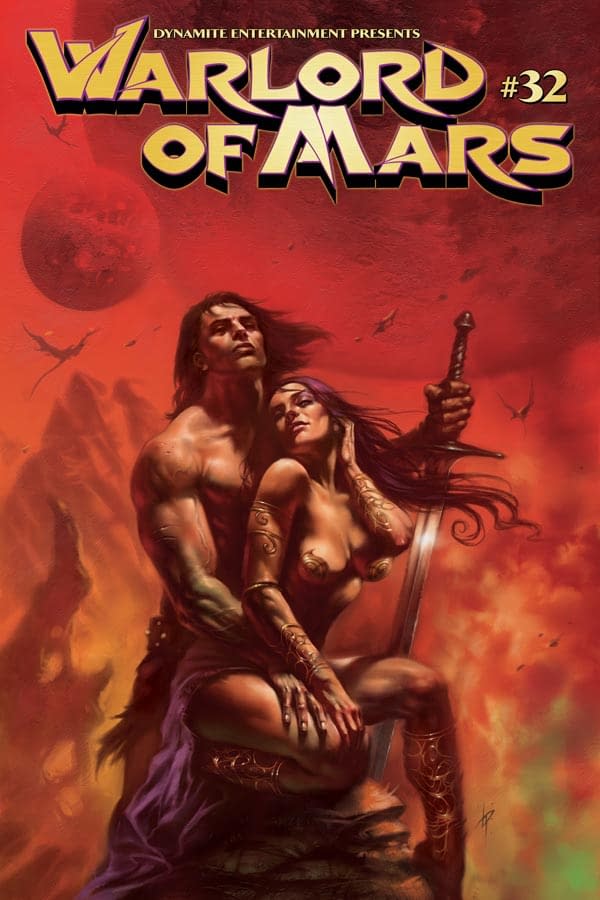 Warlord of Mars #32 is on sale now.
Victor Gischler is writing Noir for Dynamite Entertainment.
---
---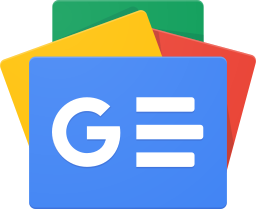 Stay up-to-date and support the site by following Bleeding Cool on Google News today!