The battle for Atlas Comic continues. We reported eight years ago, Martin Goodman's grandson
Jason Goodman
announced an
Atlas Seaboard
relaunch with Ardden Entertainment
starting with two #0 issues featuring the
Grim Ghost
and
Phoenix
, . With another character, Wulf the Barbarian, they were the stars of a miniseries, Atlas Unified, announced in September 2011 for publication that November.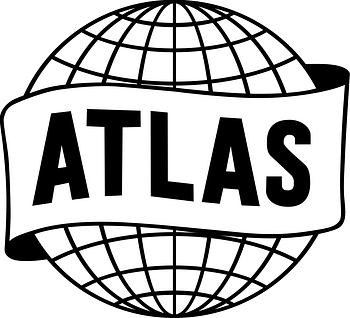 However, Jason Goodman's Nemesis Group Inc. belatedly discovered that one Jeffrey Stevens had acquired the trademark "Atlas Comics" for comic books in October 2005. Nemesis filed suit in 2010, arguing that Stevens had no demonstrated use of the trademark, and on March 13, 2012, the Trademark Trial and Appeal Board allowed the case to proceed to trial. The Board ultimately ruled against Goodman, and on August 10, 2014, Stevens assigned the trademark to Dynamite Characters LLC. In February 2016, Nemesis Group filed a new Atlas Comics logo at the United States Patent and Trademark Office for a possible challenge to Dynamite's registration.
However, their 2016 application was refused registration by the Trademark Office because of Dynamite's registration – and that Nemesis Group failed to even respond to the decision to amend their claim, so that in January 2017 the application was deemed abandoned.
And now a new Atlas company has been formed with SP Media Group owning a majority and Goodman retaining an interest. The new company has bought the Atlas Seaboard characters and IPs from Nemesis Group, while a number of movie deals have been signed, with the first release planned for 2021 with one release each year, with budgets starting at $60 million. Akiva Goldsman and his Weed Road Pictures has been hired to run a writers room to develop 10 story outlines to select one for further development and production. Paramount Pictures signed on in a first-look contract which includes development, financing, producing and distribution with Paramount holding North American rights and SP Media holding international rights, while further rights exploitation will be done jointly. Goodman is head of publishing and executive producer and Spike Seldin is president of production, supervising development with Weed Road's Greg Lessans and producing with Steven Paul and Goldsman.
But that trademark application has been dead for more than two years. The only live one is owned by Dynamite Entertainment, registered for 'comic books', Might they try again?
Enjoyed this article? Share it!