I went to Banbury Comic Con today with the kids, and found myself hosting a panel with Jamie Delano, John Wagner and Andrew Wildman. It was that kind of day.
Banbury is a small town in England, described by some unkind soul as "Poundland Oxford", a market town with a mixture of classical Tudor and Georgian architecture, without the grandeur of nearby Oxford but all of its poor town planning mistakes of the twentieth century. And it has a comic shop. And now it has a comic convention. Just not as you know it.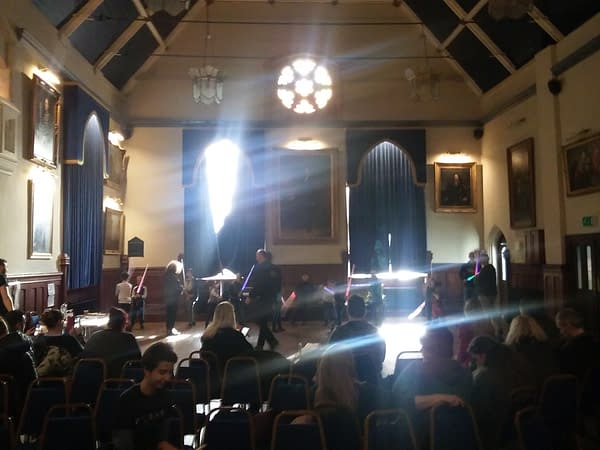 One of the town's shopping centres had given four of its outlets that are currently not let over to the show, creating for today only, a Pop Up Comic Con. And then spilled out into the rest of the shopping centre, with panels in the nearby Town Hall. Have you ever been in a comic con panel with stained glass windows before?
There were a couple of small publishers, including Phil Hall's Borderline Press, a few Star Wars prosthetic actors, Hattie Hayridge, someone from Farscape, and the aforesaid comic creators – and an art gallery.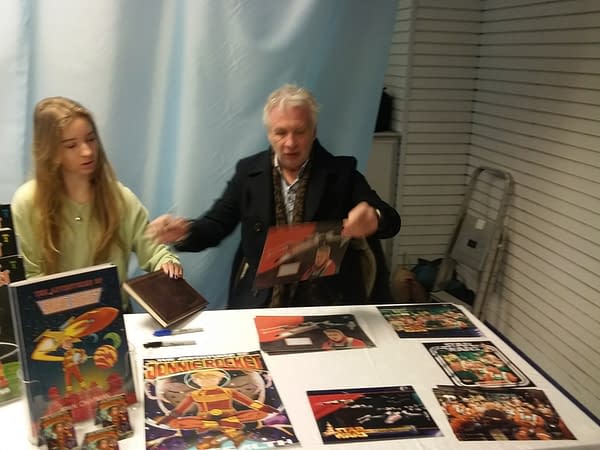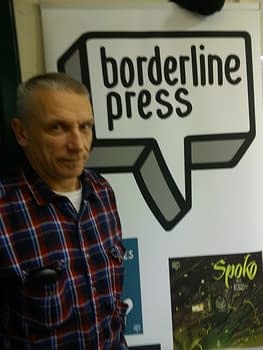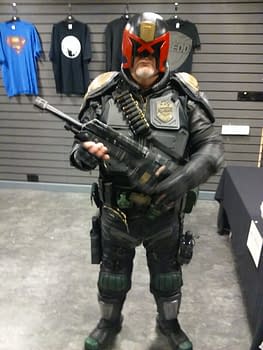 It was small but it was a start. And it was good natured, infectious and in a place that drew the attention of the curious, on the way to the rest of the shopping centre. To the extent that the manager of the shopping centre complained that there were too many people in it. A very British complaint, I think.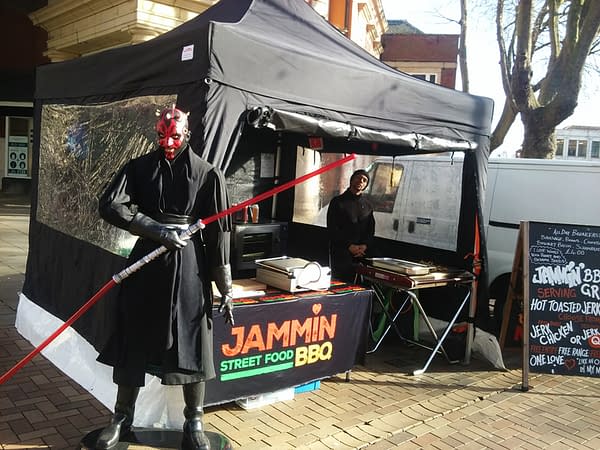 I got the train home before the zombie walk and the film showcase that night. But what I saw made me want more. If they do another, more comic creators should go – as should Oxfordshire's publishers of Phoenix and 2000AD.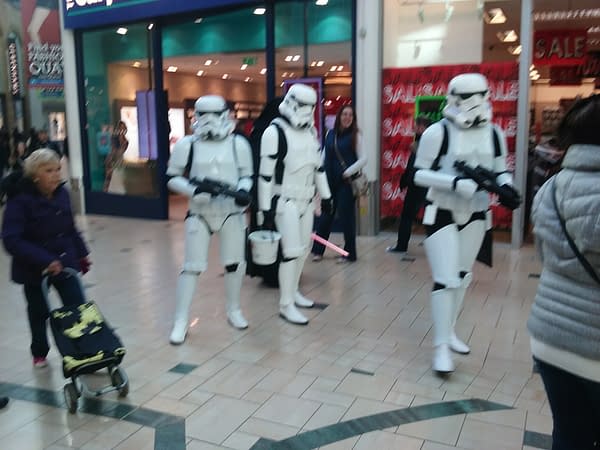 Banbury had never seen anything like it, but from all accounts they liked what they saw.
Enjoyed this article? Share it!