The upcoming issue of Tom King and Joelle Jones's Batman #39 is much anticipated, following on from the very well-received double date at the fair, Batman #37 issue, interrupted by the equally well-received for very different reasons Batman #38 "Origin Of Bruce Wayne", which is still scarred into both my cheeks.
But what can we expect? Well, this is the Wonder Woman issue of the Superfriends storyline.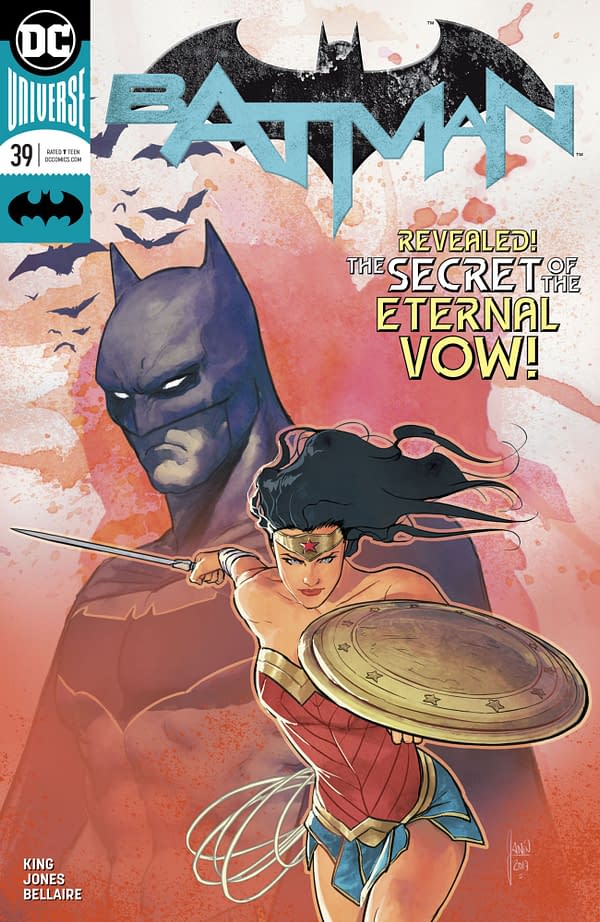 BATMAN #39
(W) Tom King (A) Joelle Jones (CA) Mikel Janin
SUPERFRIENDS" part three! Batman and Wonder Woman fight together in an epic battle that will define and then redefine their relationship. What bonds these two pillars of the DCU together? What tears them apart? Find out as Batman continues on his quest for the one thing he's never had, happiness.
RATED T In Shops: Jan 17, 2018
SRP: $2.99
I get the word that it is "basically Action Comics #761 from 2000 just with Superman switched to being Batman." Quick! To the back issue mobile! Or ComiXology! After all, we know Tom King does like to deep dive into the past of DC continuity…
ACTION COMICS #761

(W) Joe Kelly (A) German Garcia, Joe Rubinstein, Glenn Whitmore

"For a Thousand Years…"

Wonder Woman guest-stars in a thrilling issue! Although the truth about the so-called "Mrs. Superman" has been revealed, the public still wonders about the Man of Steel's relationship with Wonder Woman. So what happens when both heroes find themselves exiled in the land of Valhalla for a thousand years? Will they give in to romantic temptation? Or will a multitude of demons kill them first?
And indeed, it's about Superman, Lois Lane, and Wonder Woman.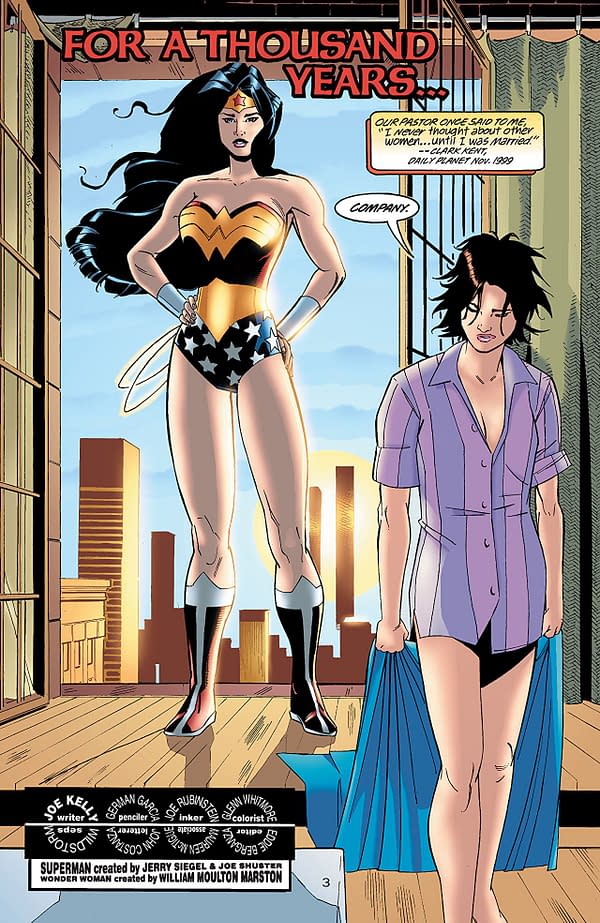 And everyone else thinks Superman and Wonder Woman are at it.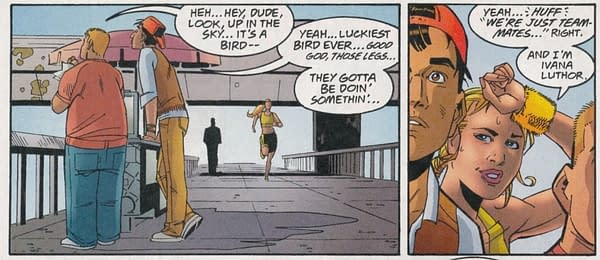 So naturally they get shunted into another dimension fighting demons… and they end up there quite some time.
With Superman thoroughly tempted but holding strong. All very Garden of Eden, isn't it? And all from Superman's point of view. As he begins to forget Lois over time.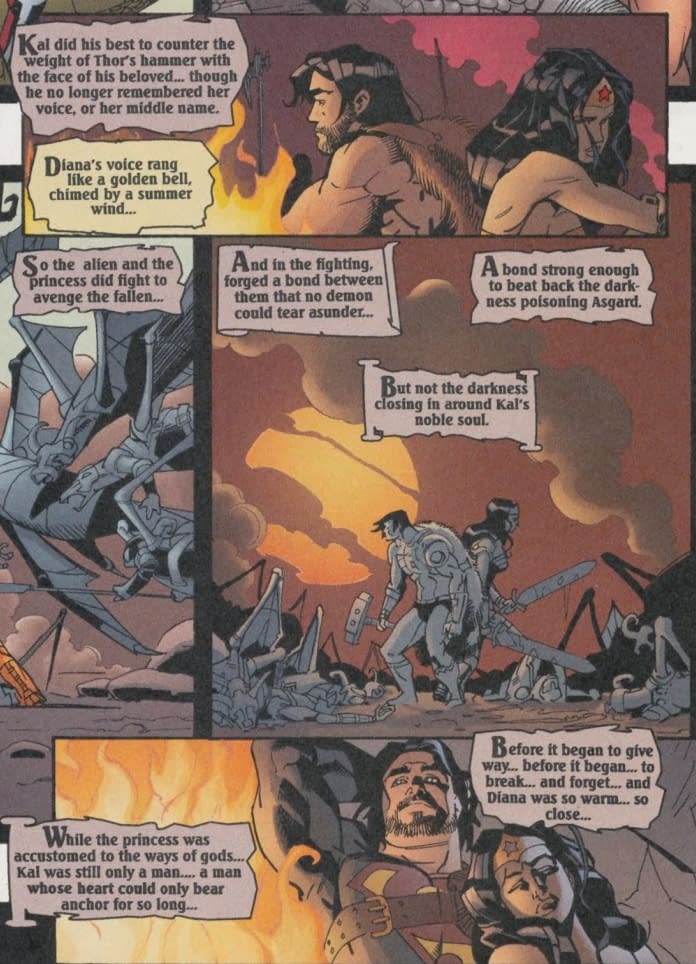 A thousand years all told. Until the final battle.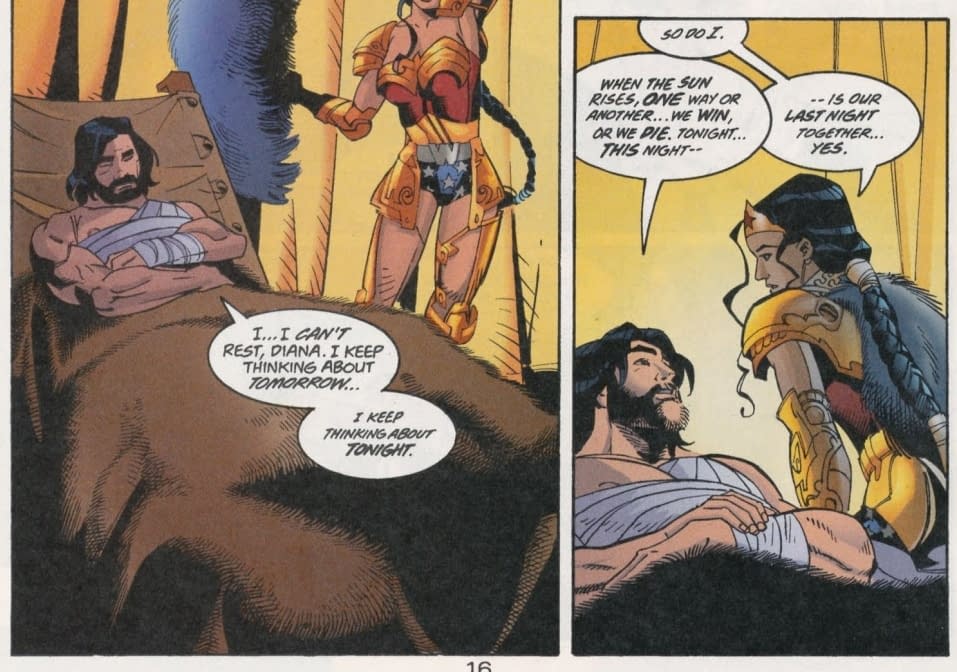 And it's all down to Superman to "Resist Temptation", apparently Wonder Woman doesn't have any such dilemma: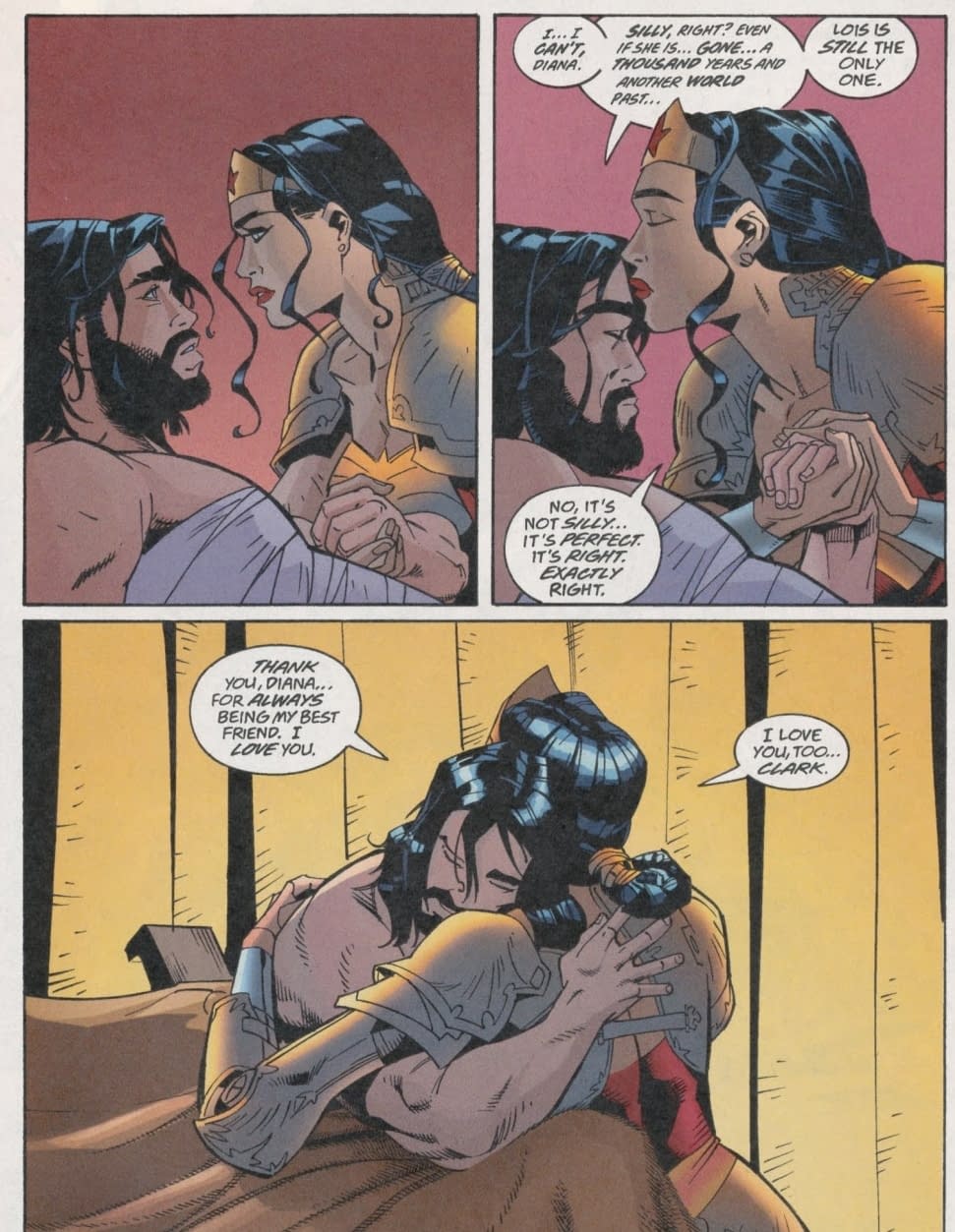 Of course the New 52 had Superman and Wonder Woman knock red boots — though the status of that relationship after the two Supermen merged is still up in the air. And no one has mentioned Lois Lane's boyfriend Jonathan Carroll for quite some time.
So that's Action Comics #761, 18 years ago.
If Superman is replaced with Batman, will it be the newly engaged Batman's role to go through a similar temptation? And will Wonder Woman actually have some say this time? Playing an eternal apple might strike one as a little dull.
Enjoyed this article? Share it!