Batman Detective Comics #977 Review: Colonizing the Future
[rwp-review-recap id="0"]
Red Robin is shown a future where Batwoman and the Colony invade Gotham and assassinate Batman in his cave by Ulysses. After this, Ulysses makes an offer to cooperate with Tim and give him access to all sorts of future technology acquired from the future Tim Drake.
Elsewhere in the present, Batwoman, Batwing, Azrael, and the Colony prepare for another mission outside of Gotham City. Meanwhile, Red Robin returns to Batman to ask for guidance.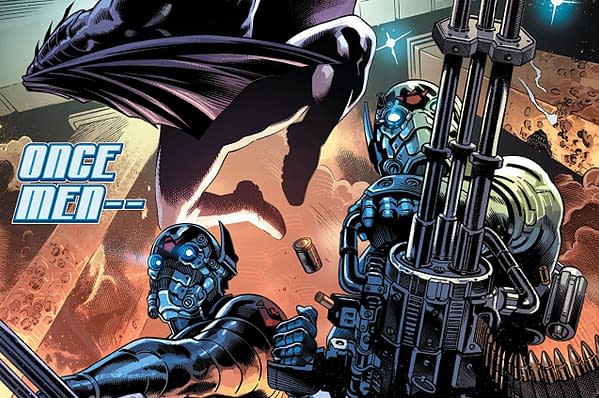 The rift between Batman's allies grows in this issue of Detective Comics, exacerbated by the Colony and Ulysses' activities. However, there is a twist in this issue (which has been foreshadowed and spoiled to a degree on social media) that promises to shake things up even further.
Beyond that promising shake-up, this is another issue of interesting character interactions and nice, compelling drama. Red Robin's continued inability to decide what to do with his future is a great conflict, and his reunion with Batman in this issue is a sweet moment.
Regardless, things get darker and are sure to get even darker still. Batwoman is still with the Colony, and mysterious forces work in the background of the organization. I genuinely am unsure who will live and die in this story—with the exception of Batman, of course.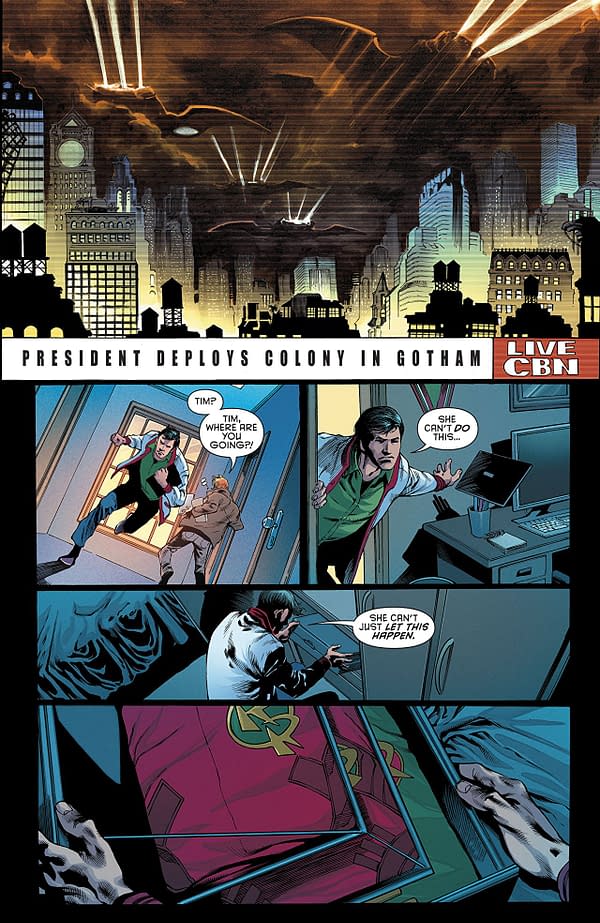 Eddy Barrows, Javier Fernandez, and Eber Ferreira split the art of this issue, and the three of them bring their own style of the dark and oppressive world of Gotham City. Admittedly, Barrows' art doesn't match all that well with that of Fernandez and Ferreira, and having three artists on a regular 20-page comic is odd.
John Kalisz and Adriano Lucas cover the color art, and that holds steady throughout with the dimmer shades one would come to expect of Gotham.
Batman: Detective Comics #977 continues to up the ante on this story, introducing more dangers and threats lurking in the shadows of the Colony and Gotham itself. The artistic team, despite being oddly large for a comic such as this, puts in great work. Detective Comics gets another recommendation. Check it out.
[rwp-review-ratings id="0"]
[rwp-review-form id="0"]