Batman & Dylan Dog #0 to be Published in Italy at the End of the Month
At the big Italian comic book convention Lucca Comics & Games last year, DC Comics and Sergio Bonelli Editori announced a series of upcoming crossover projects between the American and Italian comic book publishers.
Today we have the confirmation of the first one, Dylan Dog & Batman, which will also feature villains Xabaras and Il Joker, with previews to be sold at this year's Lucca, launching on October 30th.
Dylan Dog & Batman #0, titled Dangerous Relationships, written by Roberto Recchioni and drawn by Gigi Cavenago and Werther Dell'Edera, will be sold exclusively at the Sergio Bonelli Editore stand. Oh and yes, it will have two covers… one for the good guys, one for the bad.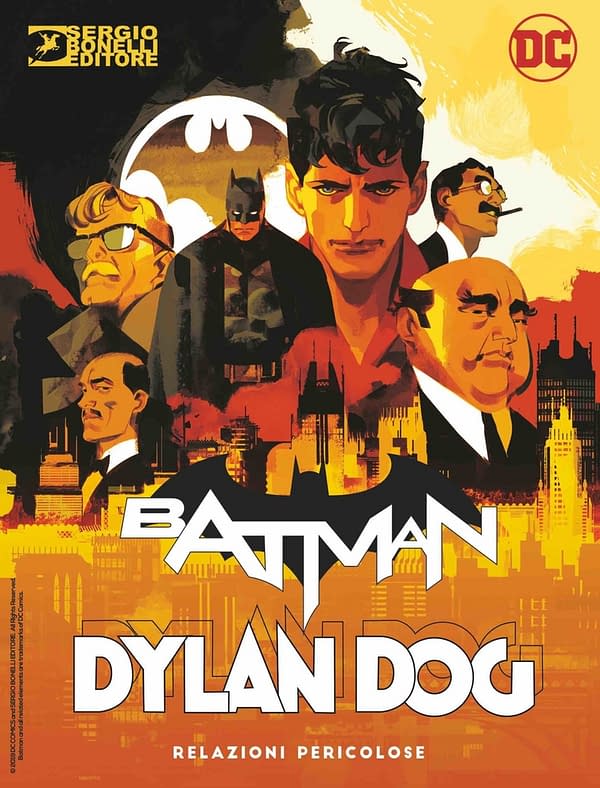 The first crossover was originally intended to be between Flash and Zagor, but Batman/Dylan Dog – two of the most published comic book characters in the world, is pretty damn high profile. Might John Constantine also be in it?
Dylan Dog is a paranormal investigator created by Tiziano Sclavi set mainly in London. Dark Horse Comics had published the English language version of Dylan Dog in the United States, followed by a new English edition from Epicenter Comics. The series is the second most widely sold comic book in Italy after the Tex series, also published by Sergio Bonelli Editore. The film Cemetery Man from 1994 starring Rupert Everett, was loosely based on the comics. Dylan Dog: Dead of Night, starring Brandon Routh, was released in 2011. A television series based on the comics is also in development.
And Batman is Batman.