Batman Fights #MeToo in Gotham Knights #2
The #MeToo hashtag movement began fifteen years ago was intended to how many women have survived sexual assault and harassment, especially in the workplace. As is the nature of fame, it gained national exposure when it was used by actors to talk about their experience in the movie industry in the light of allegations of sexual harassment, assault and rape being made against the now-convicted movie producer Harvey Weinstein. The prominence led to a number of high-profile firings in Hollywood, as well as criticism and backlash.
Now #MeToo seems to have trickled down to the comic books. Batman: Gotham Knights is one of DC's new Digital First titles that somehow were previously published in print in the DC Walmart Giant comic books. And the latest issue sees Batman going up against someone fighting that fight. The comic by Michael Grey (who he?) and Ryan Benjamin sees Batman chasing down a big name actor who is guilty of murder.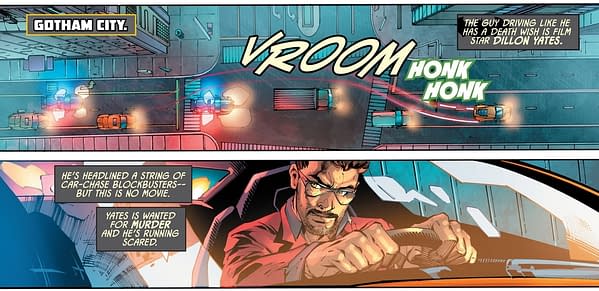 Who gets caught due to some of the finest Batmanology. But all may not be what it appears…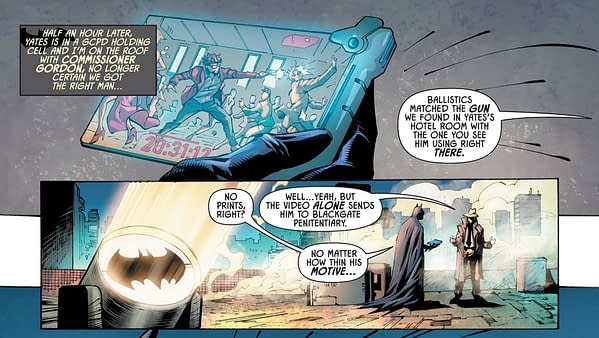 … and Dillon Yates is not so good an actor he can appear in two places at once.

Turns out it's all about impersonation, and Gotham's finest lookalike murdering one person while framing another for the crime.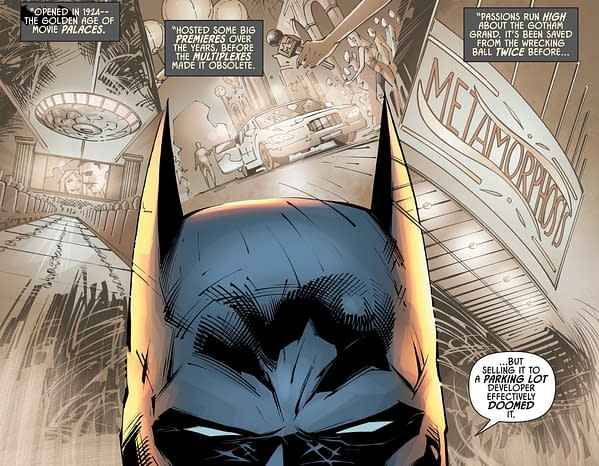 Memories of the movie theatre at the heart of this showing the movie 'Metamorphosis' only confirms it. It's Clayface. Murderer and framer.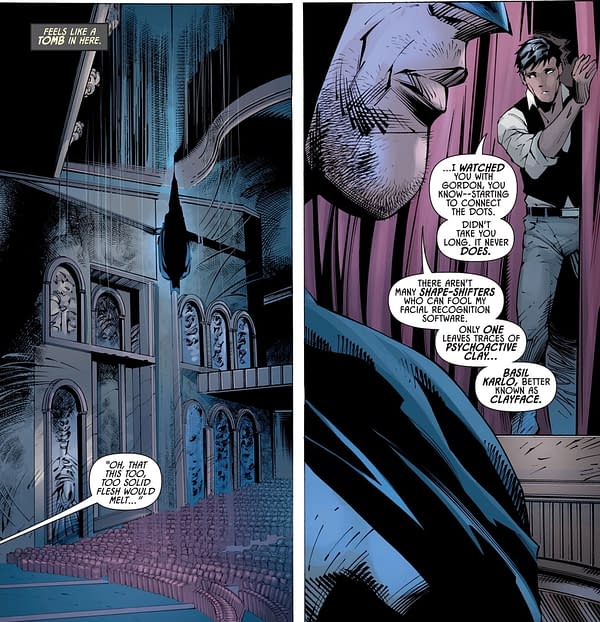 The former actor turned Gotham rogue gallery member, turned a member of Batman's Batfamily – although all of that seems to have been forgotten now. Instead it appears that Clayface is pursuing a #MeToo agenda, framing an abusive actor for murder. Of course, we don't hear any more about the victim, they don't seem to have any agency in this, instead Clayface is white knighting against the dark knight.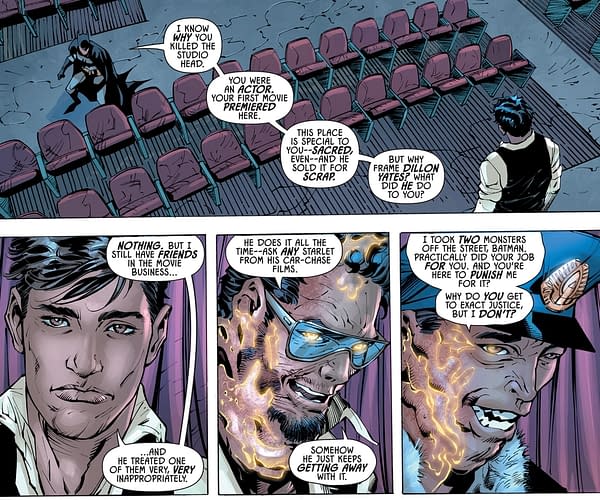 Yes, why does Batman get to do with Batman does and Clayface doesn't? Well, this comic isn't called Clayface: Gotham Mulch is it? Anyone, it all ends up in flames and the fate of Dillon, now presumably freed, is not followed up on. Looks like he gets away with it again.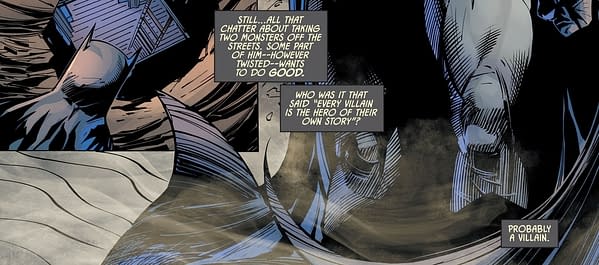 'Every villain is a hero of his or her own story' was a quote from Christopher Vogler in The Writer's Journey, Batman. Maybe you are thinking of Tom Hiddleston. But in this case doesn't it apply to Batman as much as it does to Clayface? After all, who let Dillon get away to continue his #MeToo related activities? Probably a villain, Batman, probably a villain.
Batman: Gotham Knights # by the mysterious Michael Grey and Ryan Benjamin is available digitally from DC Comics.