A while ago, Bleeding Cool reported that Tom King was fired off the ongoing Batman gig with #85, twenty issues shy of his planned run on the series, he was given one of his twelve-issue maxi-series, Batman/Catwoman to finish his story, with artist Clay Mann.
DC Comics confirmed the news, but in a DC-PR-arranged interview with Entertainment Weekly, Tom King refuted one of the main points of Bleeding Cool's original report, that he was fired. Instead, he states that he chose to step down because the twice-monthly schedule of the book was too much, and he preferred the monthly demands of the Batman/Catwoman replacement title. Batman has launched as a twice-monthly title with DC Rebirth along with a number of books, and had maintained that momentum for all of King's run.
"DC was kind enough to see that doing all that and a twice-monthly Batman would be tough. So they divided the Batman book into two monthly books, Batman and Batman/Catwoman. Bat/Cat will complete this epic story we've been telling and lead to this game-changing moment I've been hinting at. Batman will…well, I can't tell you, but it's very cool. But, because of the beats that will be handled in Batman, I have more room for my storylines in Bat/Cat, which means that the twelve issues can cover all of the story that was part of the original plan."
Every single person I have spoken to at DC Comics about this, disputes that version, finds is laughable or wonders if anyone believes that. But it's the official spin line and so everyone, in public, is sticking to it. Rather than the other explanation given, that editor-in-chief Bob Harras hated Tom's run on the book, it was certainly idiosyncratic and esoteric in its approach, but while sales were stratospheric, there was nothing he could do. When sales soften during the Knightmares arc, he seized his chance. Since then, sales have risen and the comic has sold out repeatedly going to second printings – but the deed was done. And Bleeding Cool continued its scoops by stating DC would announce James Tynion as the new Batman writer on Batman Day. Which they did.
The 'didn't want to do bi-weekly' line was further damaged when DC Comics announced that Batman would go monthly in 2020. One side of DC PR was basically saying that another side wasn't telling the truth. That got a little bit awkward as well I'm told.
But now Batman artist Tony Daniel has contradicted that PR statement, confirming that, just as January 2020 will see Batman #86 and #87, the book will continue to run twice a month, saying.
biweekly

— Tony S Daniel (@TonyDanielx2) October 17, 2019
And that this was a last-second change.
Yes, a last second change up.

— Tony S Daniel (@TonyDanielx2) October 19, 2019
Which will also bring us a Batman #100 in… counts fingers… August? Looks like we may be getting Luke Fox as the new Batman in 2020 after all.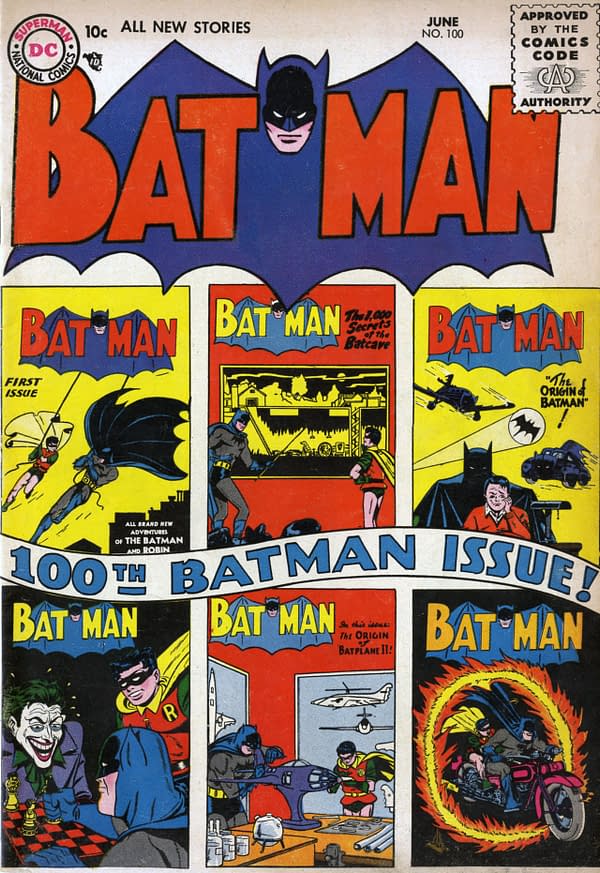 Enjoyed this article? Share it!