Posted in: Comics, Halloween | Tagged: baltimore comic con, Comics, dc comics, entertainment, james tynion, scott snyder
---
BCC '15: Scott Snyder On Writing Differently, Seeing Haunted Cities & Standing On Thin Ice Though I arrived only for the latter part of the Spotlight on Scott Snyder at Baltimore Comic Con on Sunday, I was determined to catch a bit of it, hosted by James Tynion IV, himself a writer of Bat books on this post-Batman Day morning.
Snyder says he's working on a novel now that's "part prose and part visual and different from anything I've ever done". He feels that "challenges" like this keep creators vibrant.
Asked what advice he'd give to someone who wants to create their own graphic novel, he commented that things have really changed since his childhood and encouraged people to create based on their own vision with their own characters as their "resume" in the business. Creating even a 10 page comic can show "this is my voice, this is how I write". Asked what he would do if the film industry lured him away, Snyder said he'd definitely stay in comics, and has never really had an interest in film or TV. Maybe some day he'd get involved. Now, he'd consider it a "dream" to read a Batman script, but he's certainly not looking to make a transition. "It's a great time to be doing independent stuff", he said, and things get "snapped up", but he's not looking for any kind of career change.
Snyder spoke about the role of "haunted cities" and locations, something that made an impression on him growing up on New York's Lower East Side. Now when he approaches Gotham, he conjures the same sense of "previous broken dreams" in the same locations as current events. This influences Bruce Wayne, since locations often have connections to his family, and this is part of how Scott "figures out what the story is about", via geography. This is particularly true of the construction of Court of Owls, where he finds "mysteries under his own feet that he doesn't know about".
Snyder feels that he writes differently, though from the same basis, with the same material, for Jock versus Greg Capullo to suit his collaborators' artistic vision.
Asked how he feels about a Wonder Woman/Batman romance, he said he'd "feel very good about that", and considered it. He knows that he "avoids romance so deeply" in Batman, probably because you know it's not going to end well. Usually with death or turning into a villain. He's trying to avoid those "tropes" as far as he can currently. Creating a "real romance" would take time in the Batman mythology. He could definitely "see it", though, and especially is enthusiastic because Lynda Carter was his first "crush".
Asked about how he feels to hear the creators of Gotham making a statement that Court of Owls is going to influence the show, he said "It's a huge thrill". He gave "one stipulation", that he gets to be an owl in the background with Greg Capullo. "Here's my worry about Batman: He's my favorite character in the world". While Grant Morrison is a "master", Snyder said, he was "so new" when he did Court of Owls that he had to ask Jock how many panels should be on each page. He had to convince Jock to do the project because he was "no one". Every story has to be a story that "I'd pick up and read", he said regarding his current work, "but it also has to be personal". "Ultimately my fear is that I'm going to be a much better writer with more experience", and he's concerned he's going to look back and see mistakes.
Recently talking with Neil Gaiman at a Vertigo event, Gaiman said, "Right now you worry you're not good enough. In a few years you'll worry you used to be better". Snyder laughed, "Right, so it never ends". Snyder feels that he was "thrown into a giant spotlight", but he's doing his "best".
The thing that Snyder worries about the most, though, is that like everyone else, he wonders "What is the point of all this?" in his work. He feels that it's like standing on ice that's beginning to crack and thinking about what's below. In Court of Owls the same themes come forward for Bruce. Bruce Wayne is an excellent example of making meaning out of nothing, Snyder said, "taking something that's meaningless at its core", in the death of Bruce's parents, and making it full of purpose and meaning. Batman and the Joker are" locked in a struggle of meaning versus meaninglessness, absence, and void", he said.
Asked if he has a Damian Wayne story in him, Snyder said that his experience as a father seems to make that impossible since he can't "suspend belief" about the role of violence around a child. When the same audience member commented on the role of parenthood in Wytches, Snyder said the series helps reflect the "tremendous fear" of parenthood and finding out that it's a shared thing other parents deal with. He spoke about the upcoming arc and the fear that Sailor is now going to face that the Wytches are somehow "keeping Charlie alive in a terrible way", a reversal of the themes of the first arc in a way.
---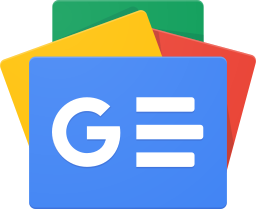 Stay up-to-date and support the site by following Bleeding Cool on Google News today!