Black AF Widows and Orphans #1 Review: Falls Short of its 'Black AF' Predecessor
A powered senator is the victim of an assassination attempt by a powered character who appears to be a part of a ninja organization. Among the senator's powered bodyguards is a warrior who once was a part of an organization who trained young powered men and women to be assassins. This warrior and his apprentice seek out that organization, only to figure out that this conflict is more complex than it first seemed.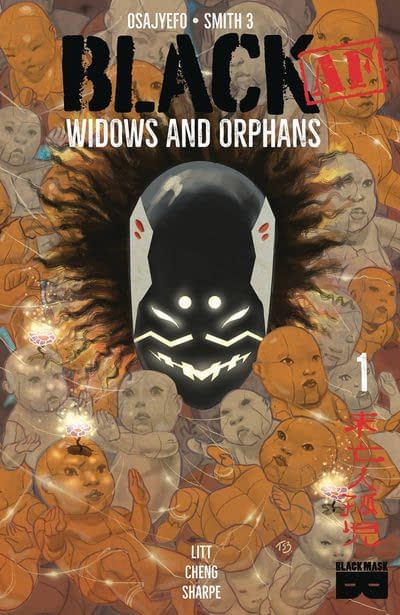 The world of Black AF is expanded upon with the beginning of this series, and we learn more of how powered black men and women are exploited in this world when they are the only ones with special abilities.
That said, this is only exhibited in the backstory of the main character, Anansi. Beyond that, this is another super-ninja narrative with all the kidnapping, martial arts, and assassination one would expect of a story of this type.
That's where Widows and Orphans #1 falls short. It does just read like another ninja organization story. Black AF: America's Sweetheart was a unique and upbeat superhero tale set in this world with an endlessly charming protagonist. Widows and Orphans' strongest quality is the quirky relationship between Anansi and his apprentice. Even then, there isn't enough of that in this tale.
Tim Smith 3's artwork is strong and fluid once again. Kinetic energy and general movement are well-depicted. Action scenes can get pretty hectic and hard to follow. The designs of the suits and characters are memorable and quite cool. Derwin Roberson's color art is bright, eye-catching, and contrast well. The comic is visually quite stunning, even if the narrative leaves a bit to be desired.
Black AF: Widows and Orphans #1 is a shaky first step for this new series in the Black AF universe. The generic ninja narrative isn't bad, but it doesn't stand out well either. The art and premise carry the book pretty far, but not as far as must-read territory. Feel free to check it out, and I can still recommend it on the basis that I expect this series to get better from here. However, as I said, it's not required reading.