Rarest Marvel Comics #1000 Variant – D23 Black And White – Spotted In The Wild
Bleeding Cool reported how rare this black and white version of the D23 Marvel Comics #1000 cover variant was. While everyone in the Marvel Comics panel at D23 got the regular Mickey Mouse Marvel Comics #1000 cover drawn by Humberto Ramos, and then a bunch of comic stores also got a copy, copies were flipped on Bay from $150 to $250 a pop.
But the black and white version was, in the manner of the True Believers black-and-white cover to Silver Surfer: Black handed out at San Diego Comic-Con, given to people Marvel saw as super fans, deserving of a little more love.
Such as, it seems Vincent – Big Bubba B, co-host of the Dining At Disney podcast, a correspondent for Disney-themed Sorcerer Radio, Disneyland Annual Passholder and Bakersfield's biggest Karaoke DJ.
And now the owner of one of these.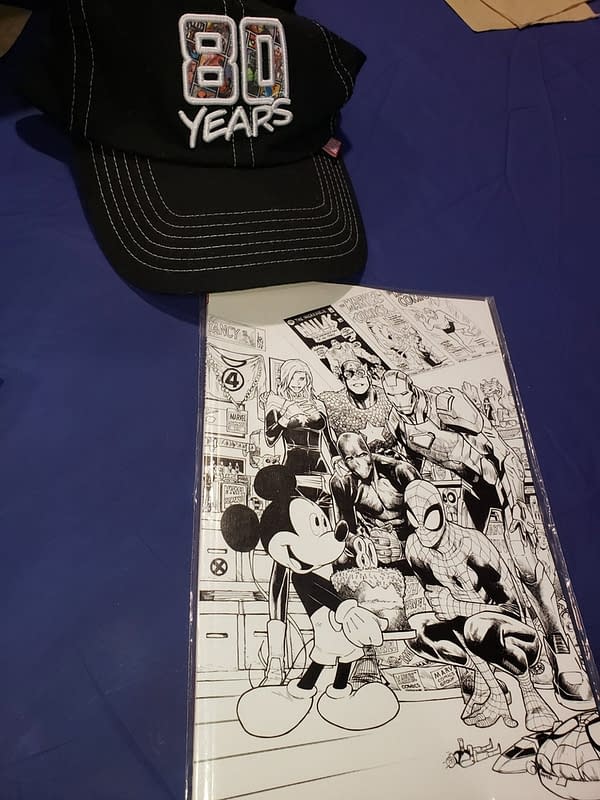 Presented to him at D23 by Marvel EIC C.B. Cebulski.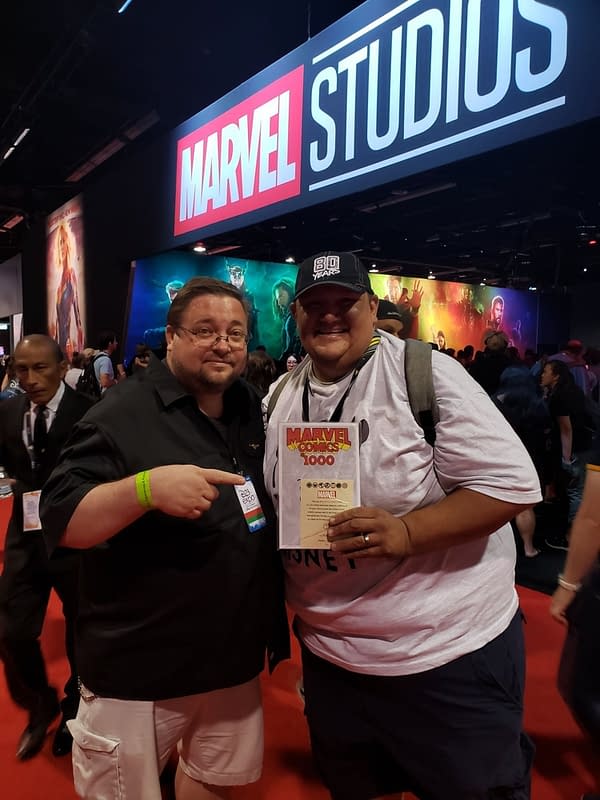 Yeah, he's never going to sell this sucker, is he? It seems that no one is… but we know that there are thirty copies out there.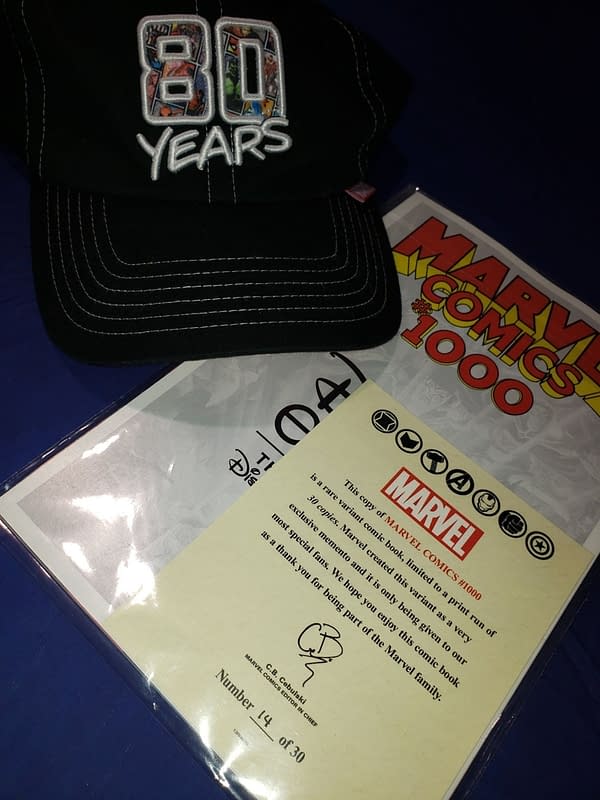 Catch up with the rest of his D23 adventures at his Instagram…